Honeymoon the first and most adventurous time for a couple to know about each other. A renowned writer Girdhar Joshi said that "The honeymoon is an unforgettable period in a couple's life. Later in life, tried and tried in the dust and mist of relations, together or not, they would always miss that time they spent together, every bit of it." Destination Honeymoon or wedding to country Tanzania, Africa is the world's most thrilling and adventurous way to know about each other.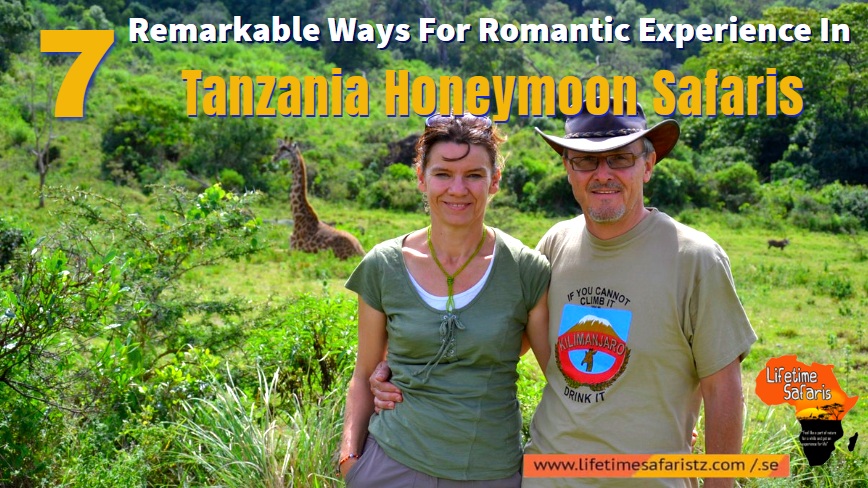 Couples relationship lasts until the moment they understand each other, so if they start their life from a place where they can spend every single moment with each other. Tanzania Honeymoon Safari is the part where you can get plenty of time to spend with each other. a bunch of moments where you can understand their responsibilities towards each other, and also the most beautiful and precious moment when you can learn to woo each other from nature and wildlife.
1. Tanzania Having Beautiful Year-Round Weather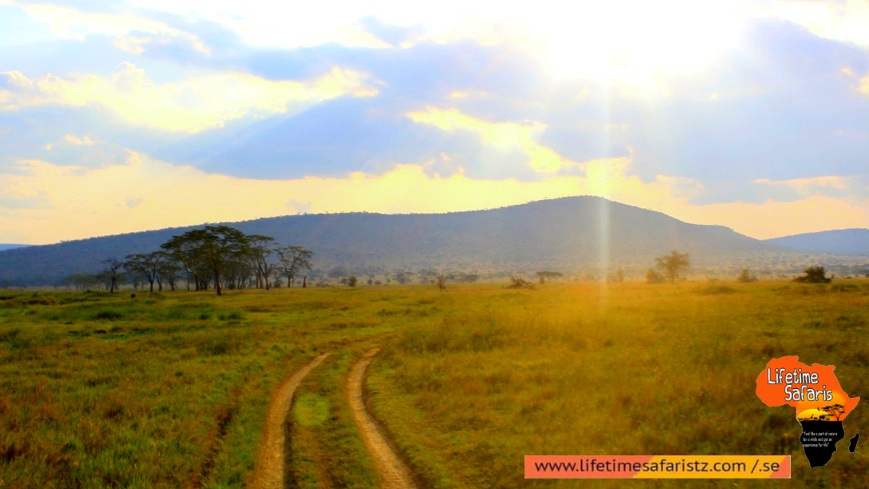 During the summers when the temperature of your city is high, the temperature of Tanzania remains from 25 to 29 degrees.Tanzania Safari Tours can help you to make your honeymoon trip most adventurous and romantic. Into the water with the sun overhead, the beautiful marine animals and the wildlife of Jungle will make your summer honeymoon wilder. You can together go for a ride to the jungle beside the lakes between the animals with breathtaking scenery of nature. The month of autumn is the time when the weather remains calm and favorable for you and your loved one to Climbing Mount Kilimanjaro together. Winter is the time when the couple can see and learn from the wildebeest to love each other. Spring is the most exciting month for the couples when there will be rain all around and cool temperatures and can see the wildebeest calving.
2.Sensational Destinations Of Tanzania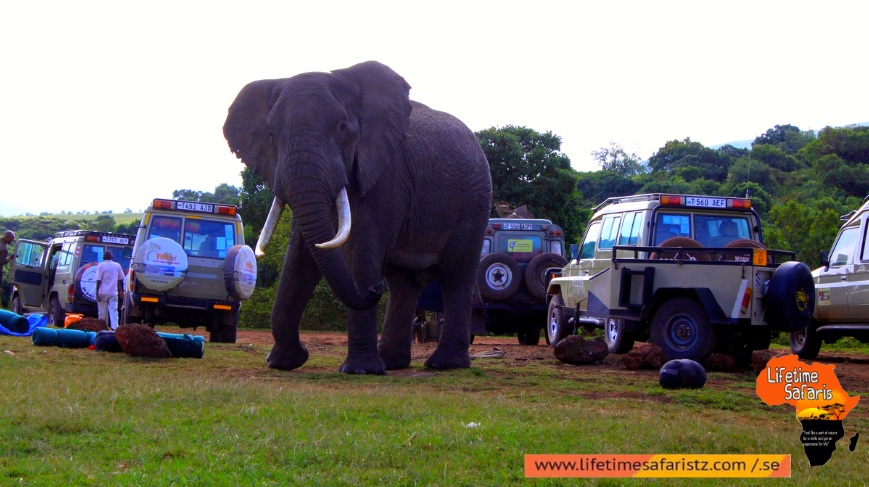 To make your Tanzania Honeymoon Safari trip successful you should always choose stunning destinations because it is the time when you start your life journey so it should be dazzling and wonderful. The thrill and adventure can be installed into your honeymoon with the highest peak covered with snow cape of Mount Kilimanjaro, the beauty of Serengeti National Park where you can visualize the lion and lioness loving each other, Zanzibar Beaches to having some unlimited fun under the water, Ngorongoro conservation where you can see the different color of nature, Lake Manyara beside which you can have a glimpse of volcanic eruption, Mafia Island the place where you can together do fishing, Tarangire Park where you can learn to live together forever from the wildebeest,  Island Pemba best for sea diving, and the stone town where different ancient sculpture shows the way of relationship with each other. All over Tanzania is full of an adventurous and mysterious land. So where ever you go for starting a new life is always gives you a unique experience.
3.Traditional Way Of Dhow Wedding On The Island Of Zanzibar
Zanzibar of Tanzania is famous for Dhow Wedding or could be said as a beach wedding. Most of the couples from all over the world dream to have a destination Dhow wedding at Zanzibar Beaches. Now a day's Zanzibar provides various options to the couples so that they can choose the best plan and package to have Dhow wedding. Some of the offers of Dhow weddings are a ceremony at sea terrace, pool cocktail reception, deserted island reception, traditional and beautiful dhow weddings, etc. Tanzania Honeymoon Safari takes responsibility for everything required to make your wedding and honeymoon fortunate.
4.Experiencing Your Wedding On The Beach Of Zanzibar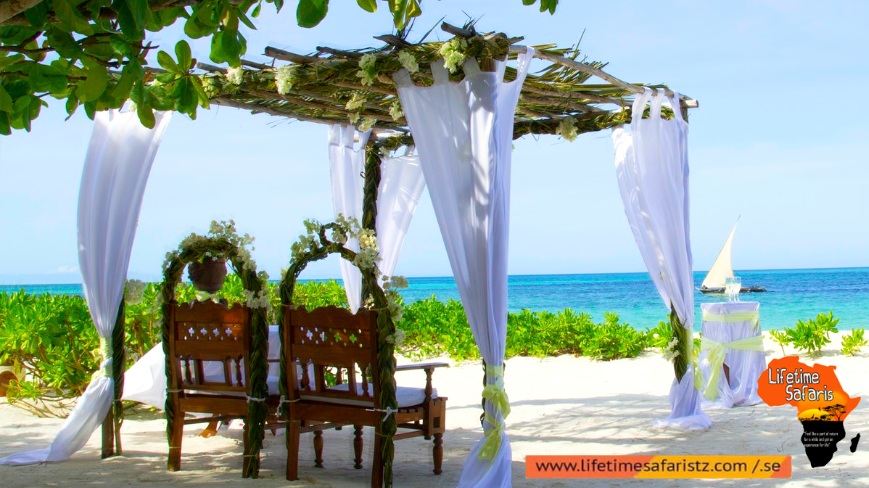 Zanzibar is a small but a ravishing island over the Indian Ocean. The calmness of air that flows and touches everyone in some point, the beauty of jungle which makes a sense of surviving in this world, the charming sea flowing to the land, the celebration of tribal festivals, breathtaking scenery of beaches are the experience which can amaze you every second you spent there with your loved ones.
5.Take A Private Evening Game Drive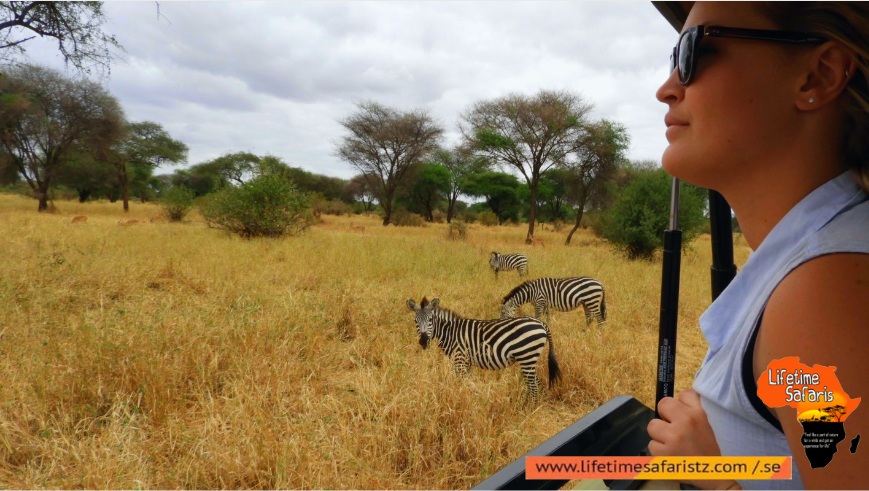 Evening game drives are considered to be sensational and fascinating; this is the time in Tanzania Safari where the couples can wander along the jungle after the sunset. The exciting moments like the roaring of lion which makes other animals aware of his presence, buzzing of insects sitting on the grasses, animals near the lakes drinking the water, zebras and wildebeest returning their habitat, etc. Things that can make your private evening drive remarkable.
6.Have A Walking Safari To The National Parks Of Tanzania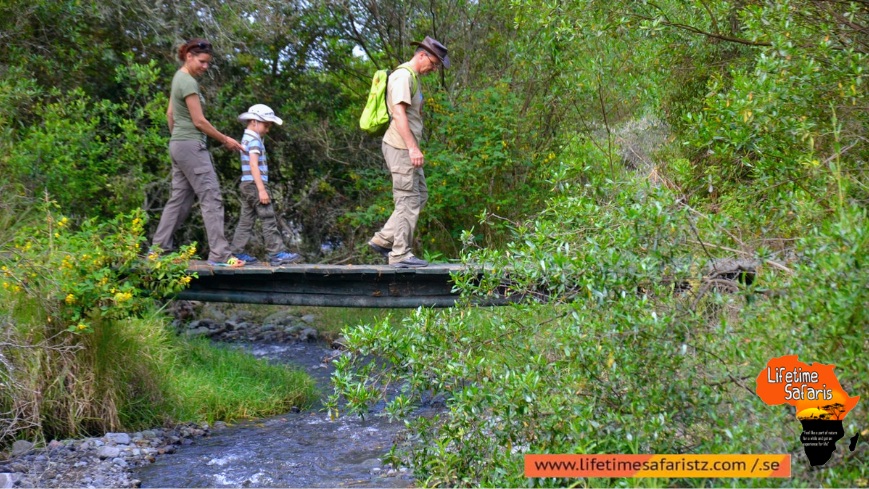 Holding each other's hands and walking along a long unending rout is the most romantic and memorable date for a couple. Walking Safari to the various national parks is one of the best activities to do in your Tanzania Honeymoon Safari; here you can wander into the Tanzania National Parks with our most experienced guides.  Some of the national parks which offer couples a loving package to see everything in details and can enjoy everything. The Arusha, Serengeti, Lake Manyara, Tarangire, Mikumi, and the Ngorongoro Conservation Area are some of the most exciting parks you can choose for your safari trip.
7. Feel The Most Remarkable Moments Of Your Life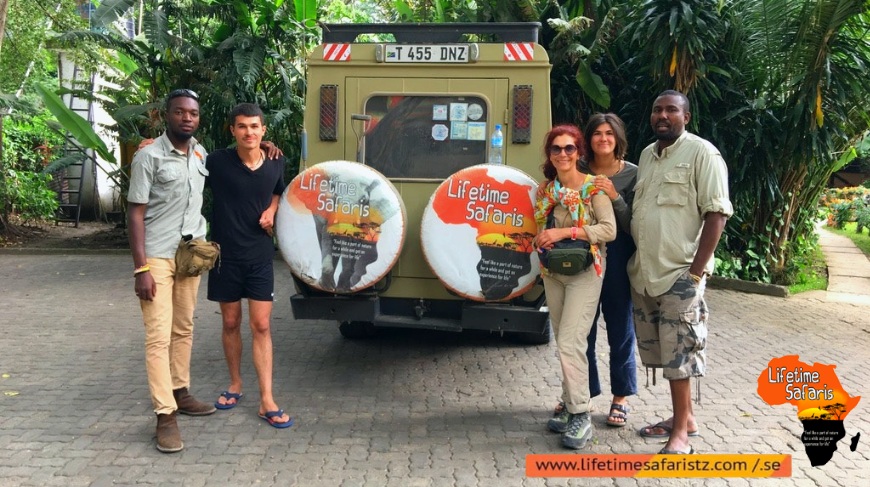 Every single second that you spend with each other on the land of Tanzania gives you an unforgettable memory; it creates a consciousness in your mind that you would like to share with every single person whom you encounter throughout your life.
Planning a Tanzania Honeymoon Safari with a remarkable theme with Lifetime Safaris is the biggest surprise that you can plan to stun your beloved. This adventurous honeymoon can fill your life full of positive energy, peace of mind, remarkable joy, delightful moment, and a bunch of love. Are you ready to start your new life in this adventurous land? Then please visit us at lifetimesafaristz.com & discuss your options with our friendly & experienced safari staff or members today.