Tanzania Safari is on top of the Wildlife watch list in every African traveler. The major attractions are Serengeti and Kilimanjaro, which are the wonder of Africa. Mount Kilimanjaro is the highest free-standing mountain in the world and also the highest peak in Africa.  The Tanzania Safari Prices are affordable and help you to visit these wonders and witness the Unseen.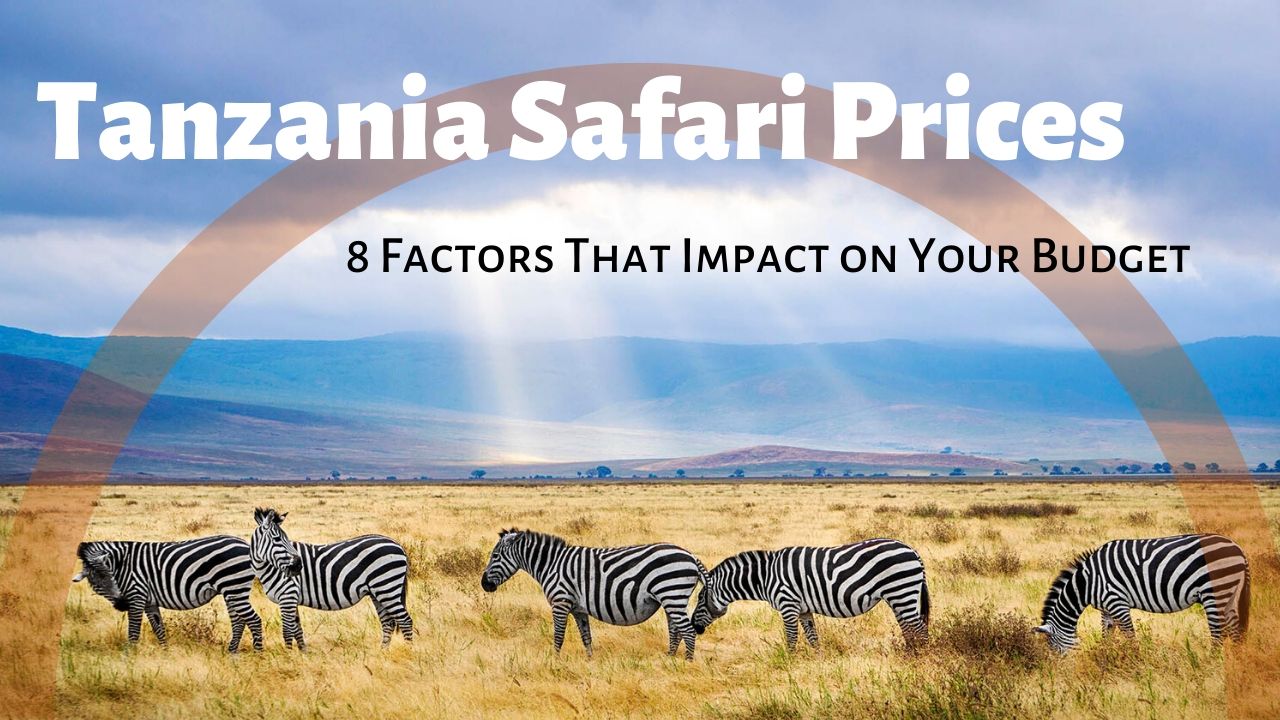 Almost every traveler who visits Africa would love to make it to Tanzania at least to watch the greatest natural wonder of the world, wildebeest migration.
If you are going on a Budget tour, make sure to consider these 8 factors which may impact on your safari cost:
Transport Options: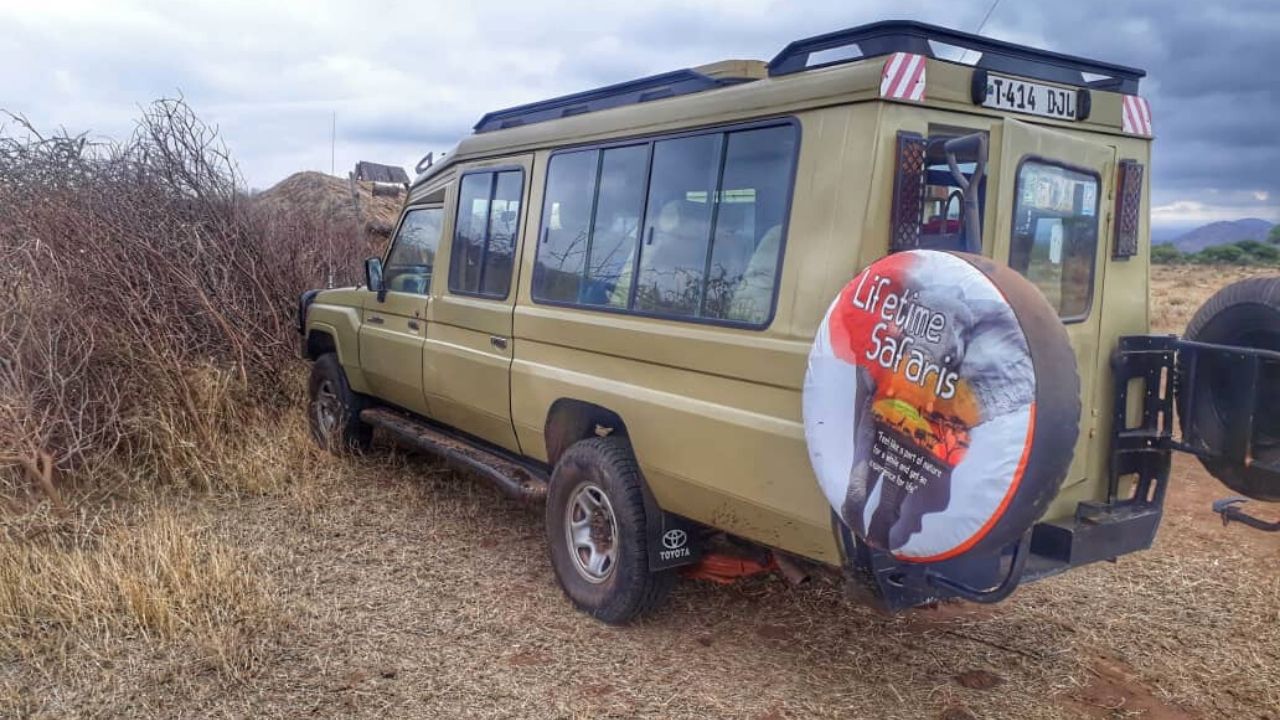 This can make changes in your Tanzania safari Tour experience; you have a wide range of options from canvas closed to canvas open land rovers. Give a keen look into these:
Budget:
The transport choice within a budget on a game drive is closed jeep or the pop-up roof van; this is a safe one but this may lack your safari experience.
The buses and overland trucks are the options for closed ones and these will cover more of the park in lesser time.
Being in a closed vehicle it makes difficult to see the animals and nature, it will also be hard to take photos and you are not guaranteed for a window seat.
Mid-Range:
The choice of vehicle is Open safari vehicle and open 4×4 wheel drives.
These accommodate as few people as possible and this makes Your seat comfortably and also gives you an opportunity to view most possible wildlife and capture photos.
Luxury:
This is a small group game drive that is mostly private and the vehicle used here is open Safari Vehicle or Open Landrover.
You are always accompanied by the best guide and a spotter.
Safari Season Time: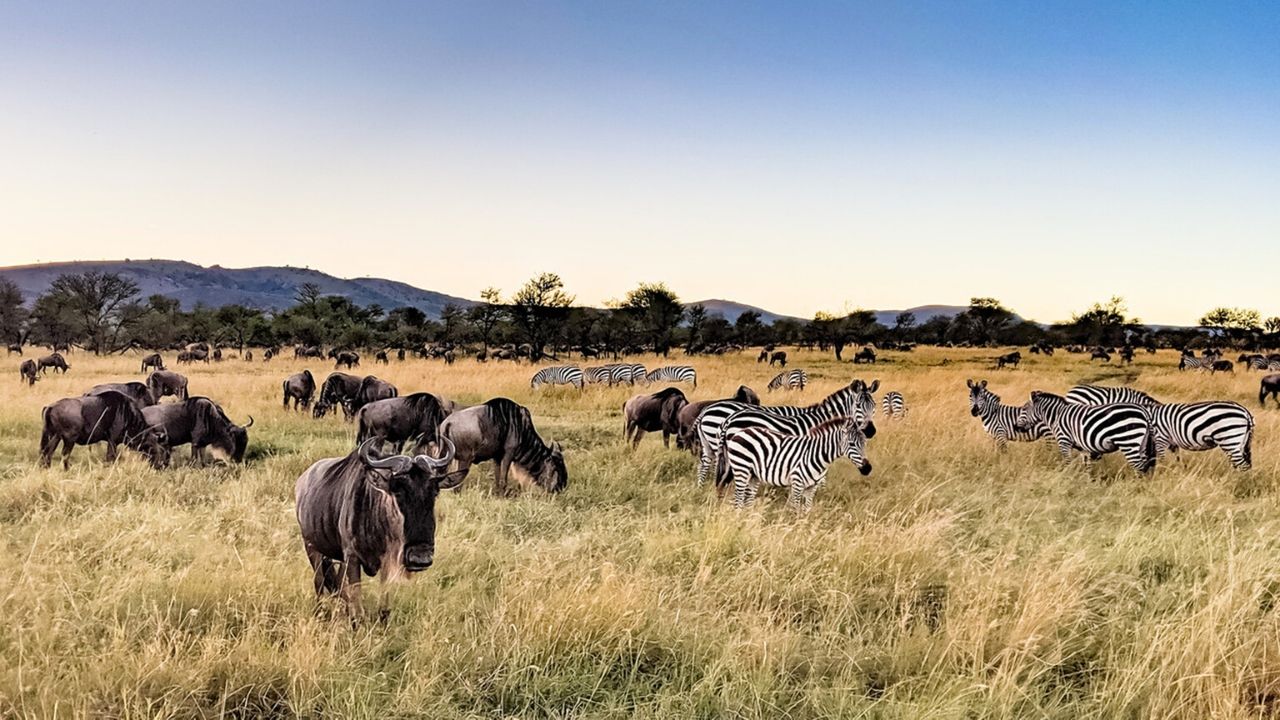 Always prefer dry season to go on a Tanzania Safari and always know that season plays a great role in what to expect during your visit and what would be the difference in your Tanzania Safari Price during that season.
The best time for Tanzania Safari on a low budget would be from June to September; this is the time to enjoy any type of Safari as the parks are not crowded and prices are also affordable.
July and August are always considered as the high season and it is more crowded with people and the prices are always high.
Safari Destination and Entrance fee Per Day: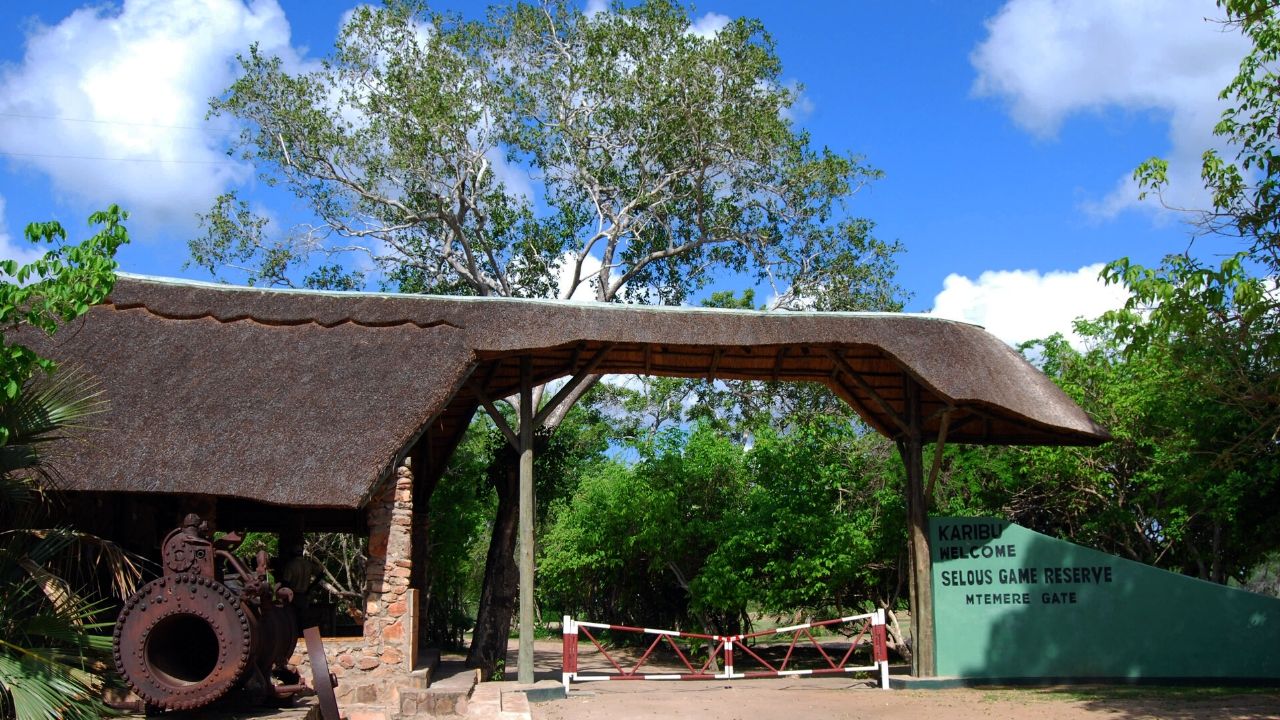 So, the first thing while planning to cut the cost is choosing a destination to travel. You can choose a package which is at a moderate cost and affordable; because most of the people either go to budget or luxury, so midrange one is always not more crowded and easy to access.
However, there are few differences in the National park entry fee according to their popularity and it may also change from season to season. For instance; Serengeti National Park may be a higher entry fee compared to other national parks comparatively.
Pay to the operator the entire amount which includes the park entry fee and other additional costs, so that you can be worry-free while on the safari tour.
Airways: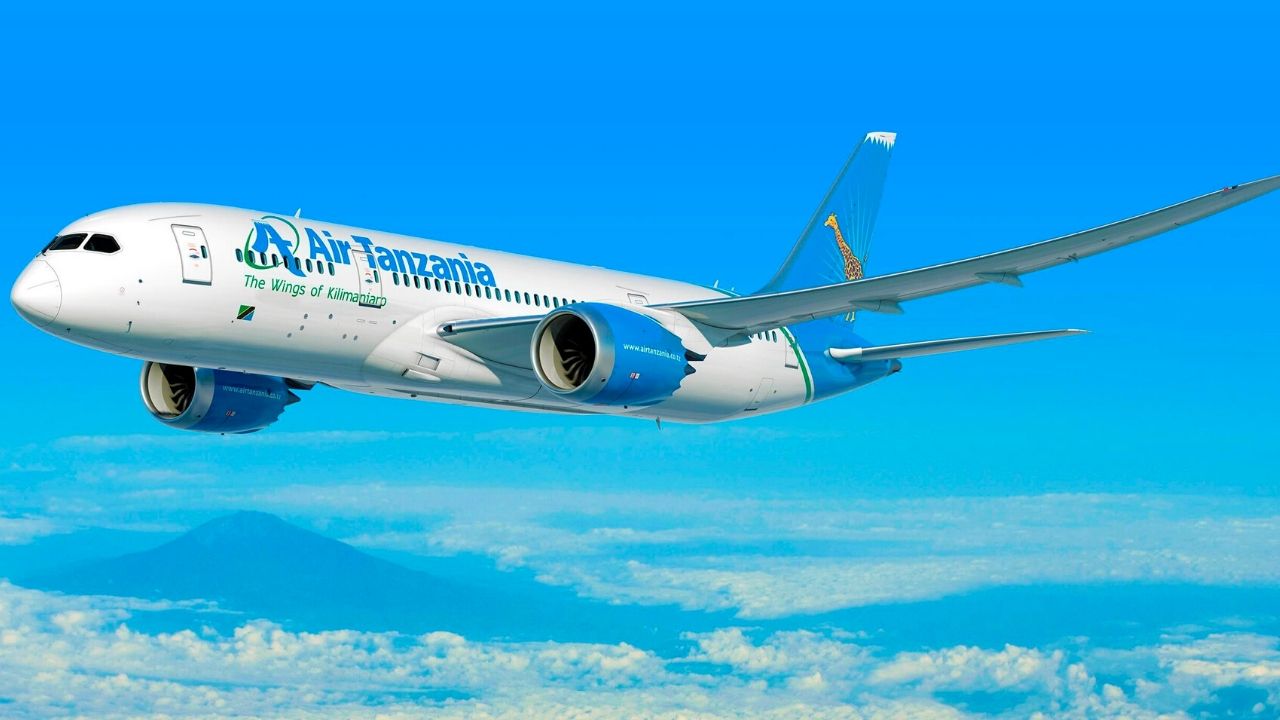 The Airways which you choose would make a difference in the cost or your budget make sure you book the travel before few months or within an offer to get the best price and it would be within your budget.
The main Airport for Tanzania Northern Safari circuit is Kilimanjaro International Airport and the Airport for Southern Safari Circuit is Julius Nyerere International Airport.
The budget airlines have various options to go with and you will not have any problem with them.
These budget airlines fly to many different locations across Tanzania.
It also flies to smaller airports such as Arusha and Seronera which makes safari connections easier.
These are always affordable.
They offer online check-in options.
The fares are also cheap.
The planes are large.
Websites work well and have a lot of options.
Safety procedures will be reviewed during take-off.
The main domestic flights fly locally are:
The multi-flight from Arusha to Zanzibar and to Dar es Salaam [ARK-ZNR-DAR]
The flight from Dar es Salaam to Kilimanjaro [DAR-JRO]
The thing to remember while booking:
The smaller airlines typically used for fly Safaris allow soft duffle bags under 15kg.
If you are not comfortable with single-engine planes, switch to larger planes.
Flying from the park to the park would cost a bit more.
This will also help you to cut the cost of choosing the right airway according to the Airport near to the Safari circuits.
Visa: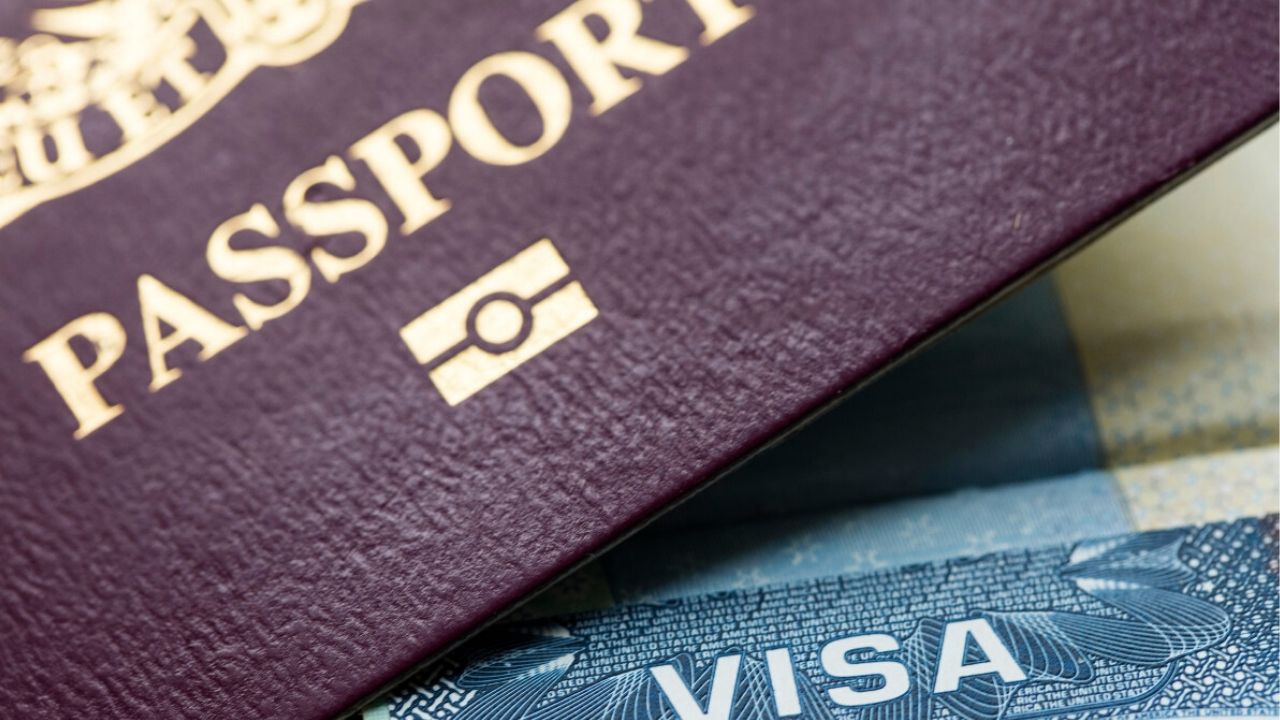 The best tip to cut the cost on Visa is to travel to one country at a time, such as Tanzania – this way you will not have to pay for multiple visa fees and waste time and money on long-distance travel destinations.
Before leaving, make sure to check the foreign office website for recent visa costs.
You can also apply for an online visa to Tanzania by just filling a form online and submit. You will be notified through email whether your application is accepted or rejected. You can also check the status online.
The e-Visa system allows you to apply online for a single entry to Tanzania.
The documents to get an E-Visa for Tanzania are:
A passport quality photo
A copy of your personal passport details, the passport should be valid for at least 6 months after estimated arrival.
A copy of the Airline ticket stating departure from Tanzania.
Add on Activities to Extend the Trip: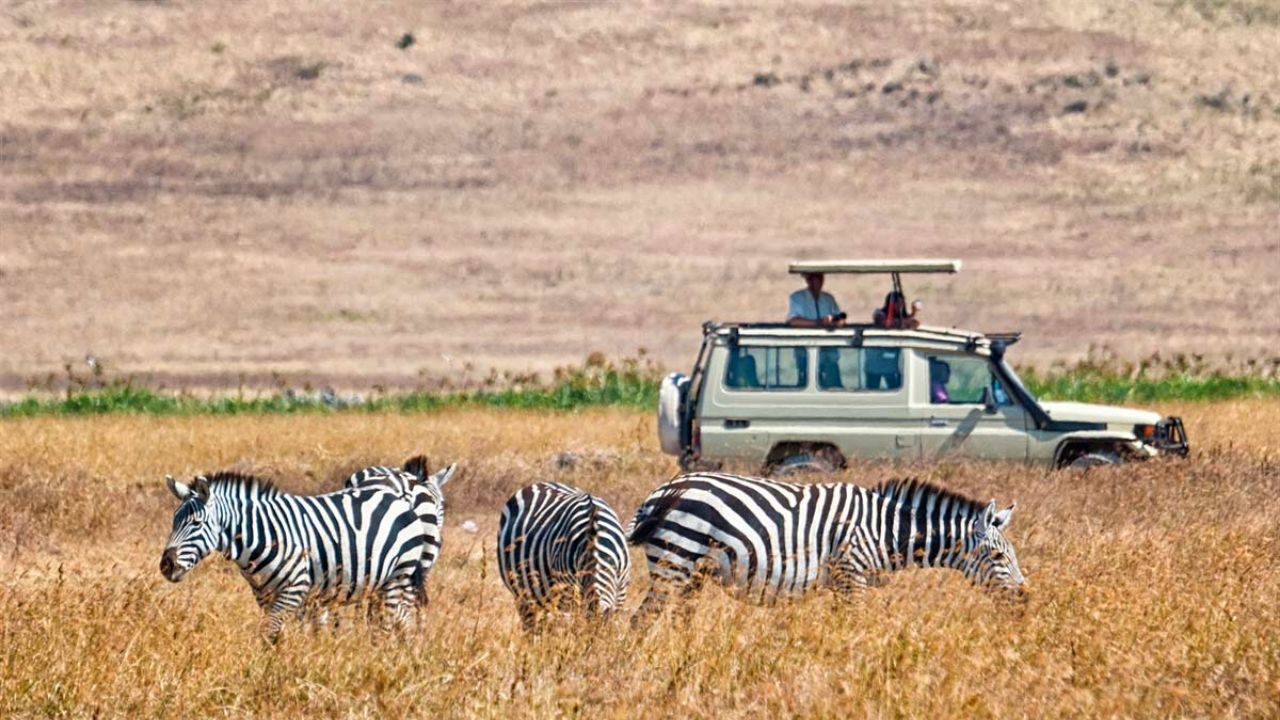 Any add on activity which is not included in the trip will cost you extra and also extend the trip, which again leads to paying extra for accommodation and all other additional activities.
So, it would be better to stick to the plan which was made prior to travel to be in the budget and make sure you will not get into any additional costs again.
If you really need an additional activity, make sure it will be done within the travel time planned and you will not take any extra day to make it covered.
Special interest Safari:
The tailor-made safari or the customized safari will cost you more compared to the other Safaris. This requires more time and people as these are Private safaris, only you and your family will be going on a Safari.
A private vehicle would be used and all the luxury amenities will be provided. This may cost you double the normal Safari and get you over the budget.
Extra Travel Cost: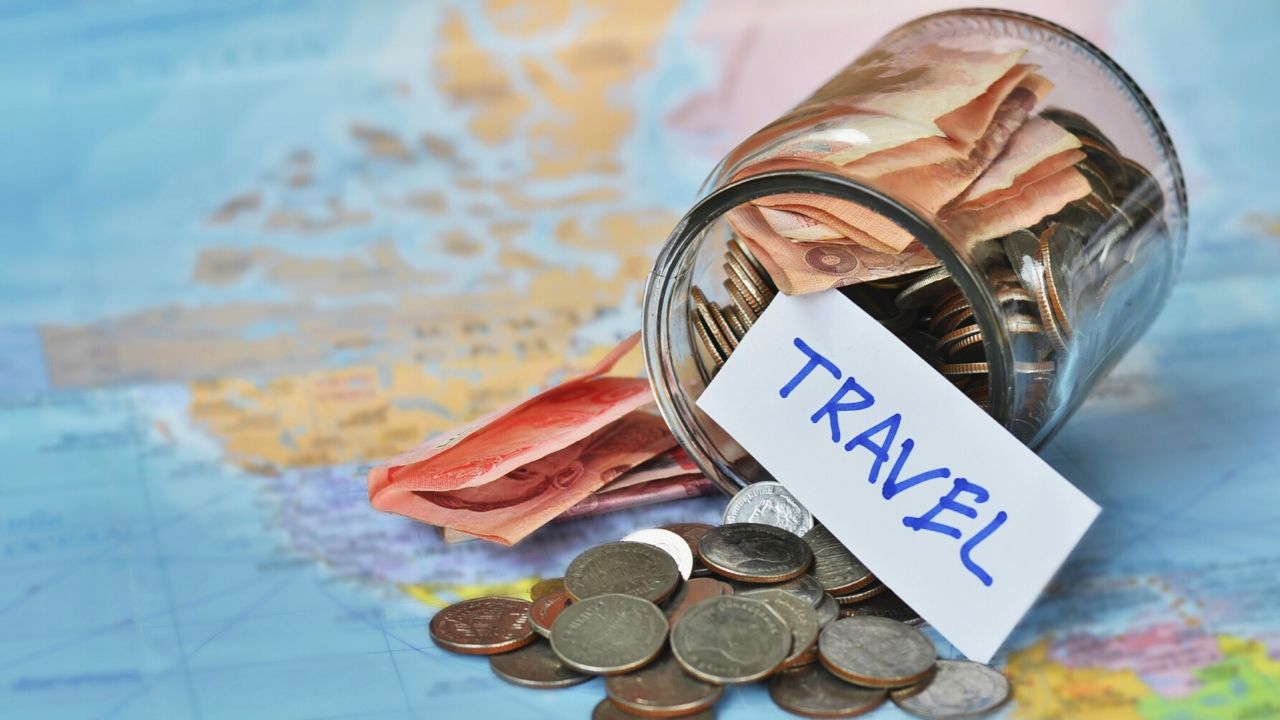 If you are planning to travel to multiple destinations the travel cost will be extra for you, instead, you can make a proper one destination and cover the nearby places to make the cost limit to the budget. If you prefer a flight to travel from one park to another park, then your cost would go a bit expensive. Hence, being in budget Safari, you can avoid taking flight from park to park to cut down the cost.
The private Safari would also cost you more, hence you can prefer going to a group safari which allows you to travel with like-minded people.
Hope now you know these 8 factors which may impact on your Tanzania safari Prices, so make sure you will follow these and complete the Safari within your budget. If you are looking for any particular cost or prices of any activity or other things, please feel free to contact us anytime.
The good news is that there are plenty of budget options for various safari types. For More Information about Tanzania Safari Visit @ https://lifetimesafaristz.com/tanzania-safaris