From sheltering some of the world's most endangered species to showcasing astonishing patterns of migration, Tanzania National Parks are among the world's most spectacular.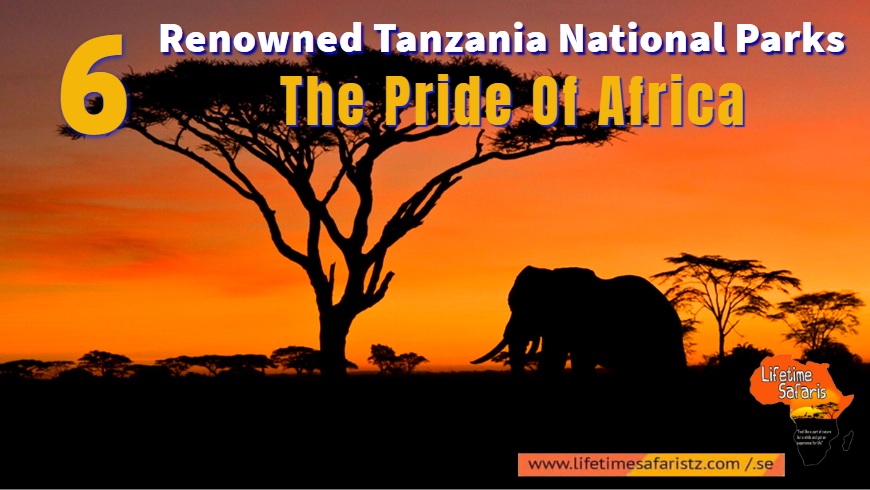 More and more visitors flock each year to the countries parks and reserves, bearing witness to nature on a grand scale and playing a vital role in generating tourism income.
Below we have listed the top 6 renowned Tanzania National Parks
Why Tanzania National Parks Are The Pride Of Africa?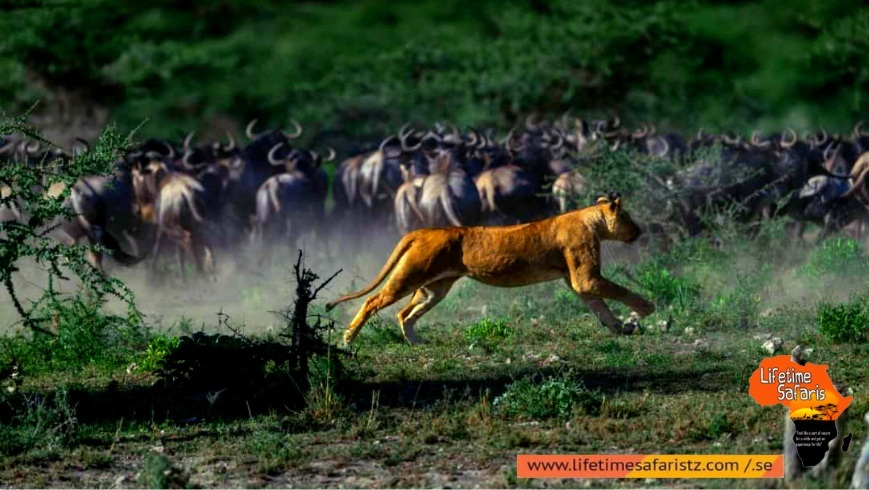 With home to 16 National parks, Tanzania Safari is without a doubt one of the best African nations to go on a safari. The parks with their picturesque landscape, blusterous wildlife with some rare species give the finest safari experiences. All the Tanzania National Parks are designed to suit all kinds of interests, preferences and comfort levels to give the best safari experience to its guests.
1. Explore The Resilient Populations Of Predators – Serengeti National Parks
Serengeti National Park is arguably one of the most famous in the world. It is renowned for its stunning landscape, diverse natural life, and its part in the great annual migration of over a million wildebeest and a huge number of different animals.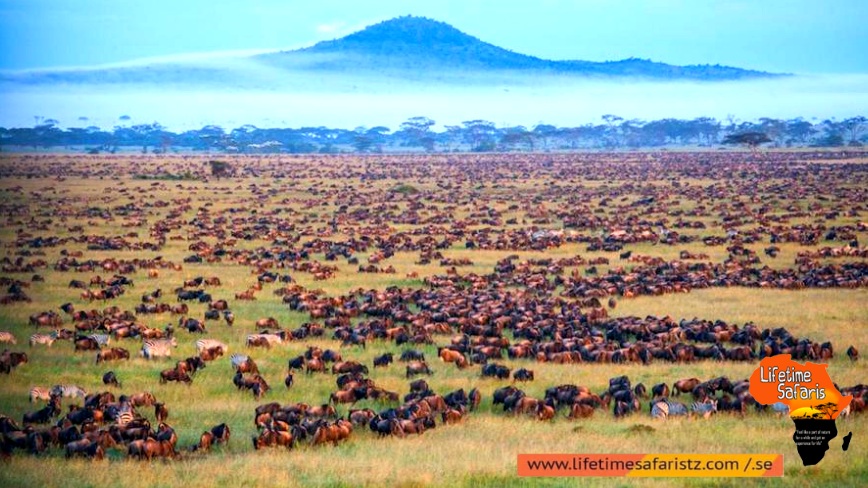 The yearly migration of wildebeest and zebra, trailed by their predators, is unlike anything else in this world and has propelled individuals for ages. The park's name was given by the Maasai tribe, 'Serengeti', which means the land of the endless plain.
Area: 14, 750 sq. km.
Attractions: Big Five, Great Wildebeest Migration, Hot-air Balloon Safaris
Timing: 6 a.m. to 6 p.m.
Entry Fee: $70.80 per adult and $23.60 per child
Best Time To Visit: All year-round. However, June to October is the best time to sight the Great Migration and Big Five.
2. Myriad Of Flora And Fauna At Lake Manyara National Park
Ernest Hemingway remarked that Lake Manyara National Park is the loveliest lake in Africa and certainly it is. Lake Manyara is very small in size, and a majority of the park's area is covered by the lake itself, but it still hosts as many as 11 ecosystems and vast and diverse wildlife.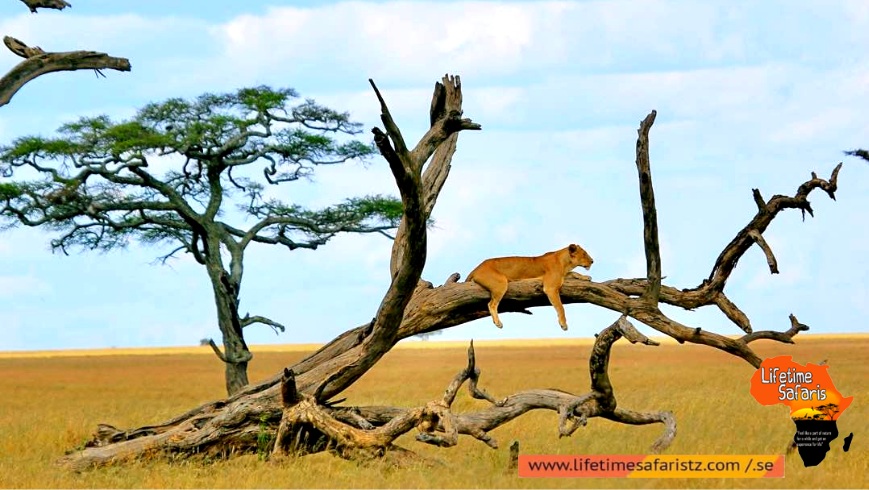 The most significant feature of Lake Manyara is its tree-climbing lions and pink flamingos which covers the lake and give it a pink hue.
Area: 325 sq. km.
Attractions: Tree-climbing lions, flamingos, Night game drives
Timing: 6 a.m. to 6 p.m. For the night game drive 8 p.m. to 10 p.m.
Entry Fee: $53.10 per adult and $17.70 per child
Best Time To Visit: Late June to October
3. Largest Unbroken Calderas With Full Of Wildlife – Ngorongoro Conservation Area
There are not many places on earth like this park. Known as the Eden of earth it houses the "Big 5" animals, deep volcanic craters, and is home to the semi-nomadic Maasai individuals. The most outstanding crater in Africa, the Ngorongoro Conservation Area, is one of the biggest of its sort and a genuine wonder to view. Ngorongoro's landscape comprises of lakes, grasslands, swamps and lush regions where Maasai people graze their livestock beside the wild animals.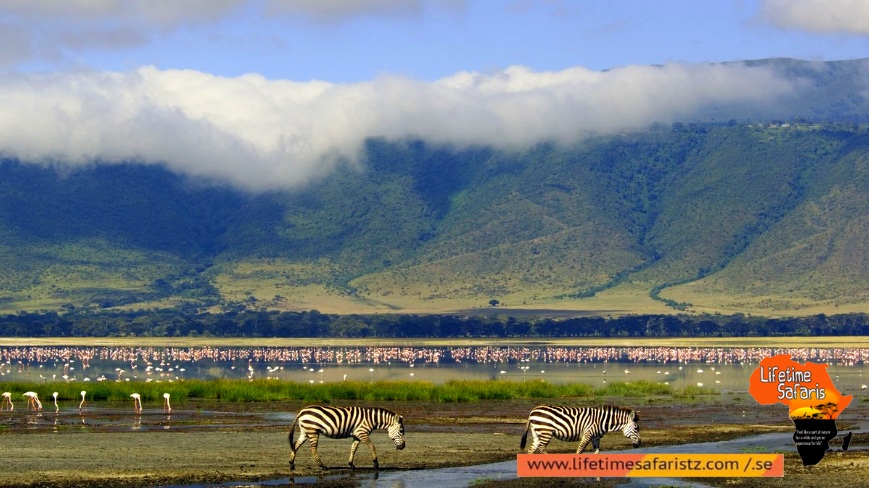 It is one of the few places where you can spot the Big 5 in a single day including endangered black rhino.
Area: 8,292 sq. km.
Attractions: Big Five, Black Rhino, Visit Massai village
Timing: 6 a.m. to 6 p.m.
Entry Fee: $70.80 per adult and $20.60 per child
Best Time To Visit: All year round
4. See The World's Largest Population Of Giraffes – Arusha National Park
Albeit fairly little in contrast with other national parks in Tanzania, Arusha packs a punch. Arusha National Park has genuinely differed vegetation comprised of meadows, rainforest, and alpine regions which host one of the most diverse wildlife assorted variety.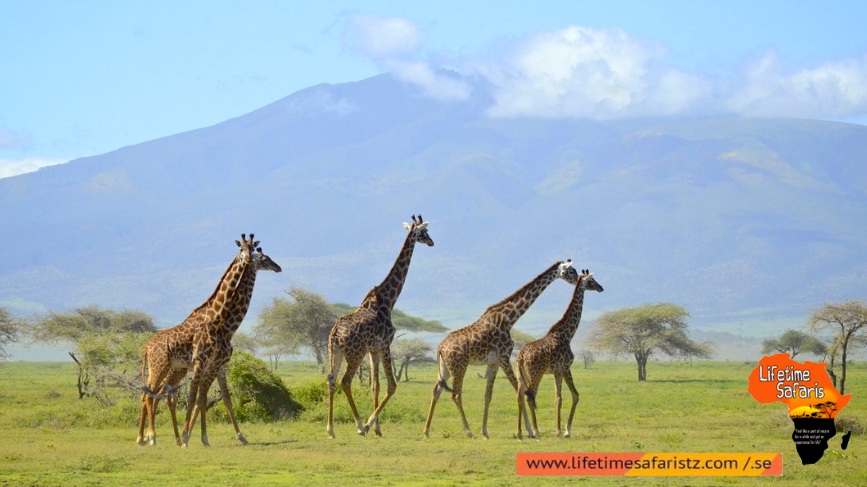 It is also home Mount Meru which occupies the park alongside the world's largest population of giraffes.
Due to its size, you can complete your safari in Arusha within a couple of hours.
Area: 137 sq. km.
Attractions: Mt. Meru, Momellalake, Giraffes, Canoeing
Timing: 6 a.m. to 6 p.m.
Entry Fee: $53.10 per adult and $17.70 per child
Best Time To Visit: June to October
5. Track The Famous Elephant Migration – Tarangire National Park
Tarangire National Park is renowned for its yearly elephant migration of more than 3000 elephants however the park offers far beyond that! This peaceful park offers year-round chances to see four of the Big Five, and with our knowledgeable guide can be assured to sight these fascinating animals from very close. Regardless of the season!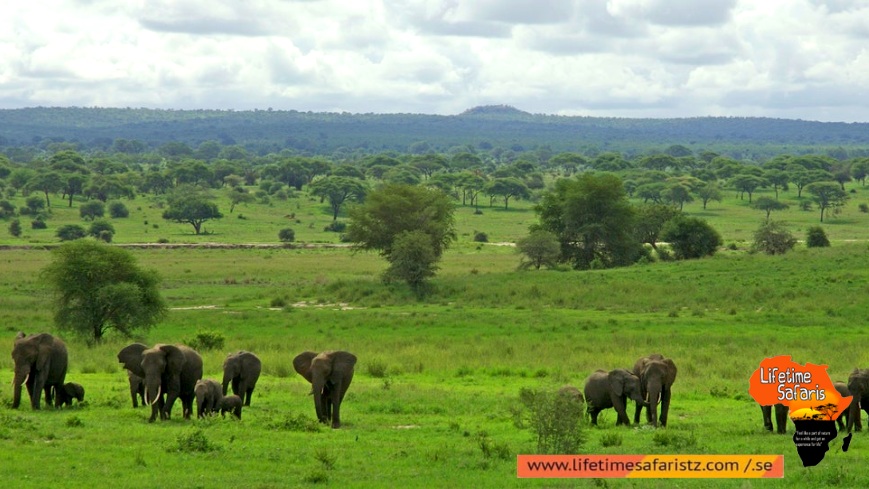 Area: 2, 850 sq. km.
Attractions: Elephants, Boboba trees, tree-climbing python
Timing: 6 a.m. to 6 p.m.
Entry Fee: $53.10 per adult and $17.70 per child
Best Time To Visit: late June to October
6. High Abundance Of Unique Wildlife Species – Mikumi National Park
Mkata Floodplain, the main attraction at Mikumi National Park, has regularly been compared with Serengeti on account of its astounding variety and concentrated wildlife. This by itself makes Mikumi worth visiting. The park is likewise well known for enormous groups of game animals.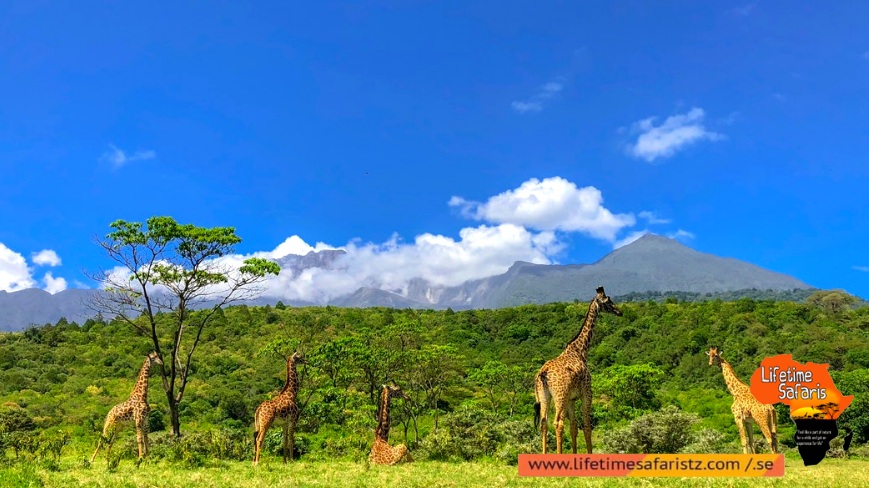 Area: 3, 230 sq. km
Attractions: Lions, Elephants, Hippos
Timing: 6 a.m. to 6 p.m.
Entry Fee: $35.40 per adult and $11.80 per child
Best Time To Visit: June to October
Apart, from the above mentioned 6 parks, Tanzania is home to 10 parks which are also worth visiting. So, if you're planning to visit any of these Tanzanian National Park on your next vacation, then contacts us today, to plan your perfect holiday. For more info visit us at lifetimesafaristz.com.
Let us know about your favorite Tanzanian National Park in the comment section below.