Of course, it is possible to explore the natural zest of Tanzania with its stunning wildlife in 1-day safari in Tanzania.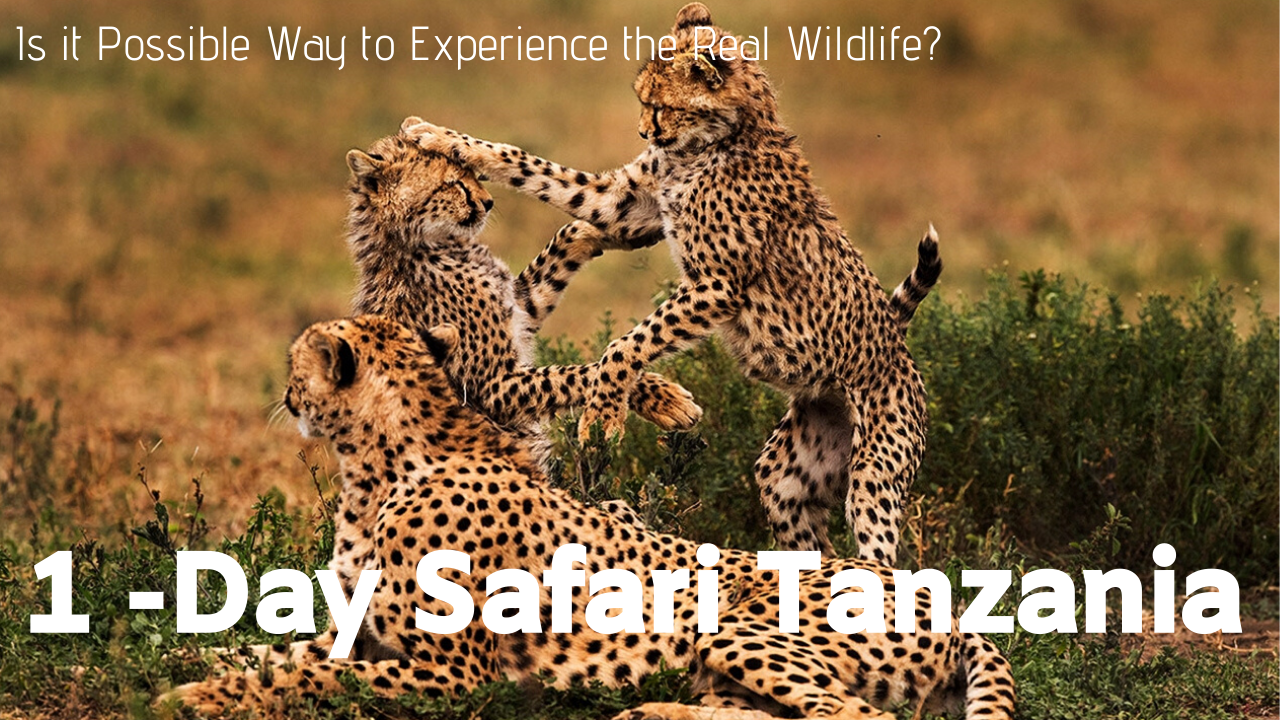 As you know, Tanzania is a north-eastern mountainous and densely forested country full of national parks, game reserves, lakes, and beaches. It is also home of Mt. Kilimanjaro, Lake Victoria, the largest lake, Lake Tanganyika, the deepest lake of Africa and has a rich bio-diversity.
It is very rare to see people plans for short trips for enjoying Tanzania Wildlife Safari during their vacation. However, in the modern competitive world, most of people prefer to go for a short trip to continue their work in advance.
To witness the real wildlife of Tanzania, it is very necessary to choose a tour Operator who experts and well-experienced in navigation with a perfect idea about the highlight places of Tanzania destinations.
Tanzania Safari Day Trip offers wide-ranging tastes and multifaceted experiences in a short period. Let's show you the activities that can do on a 1-day safari trip in Tanzania.
Ngorongoro Day Trip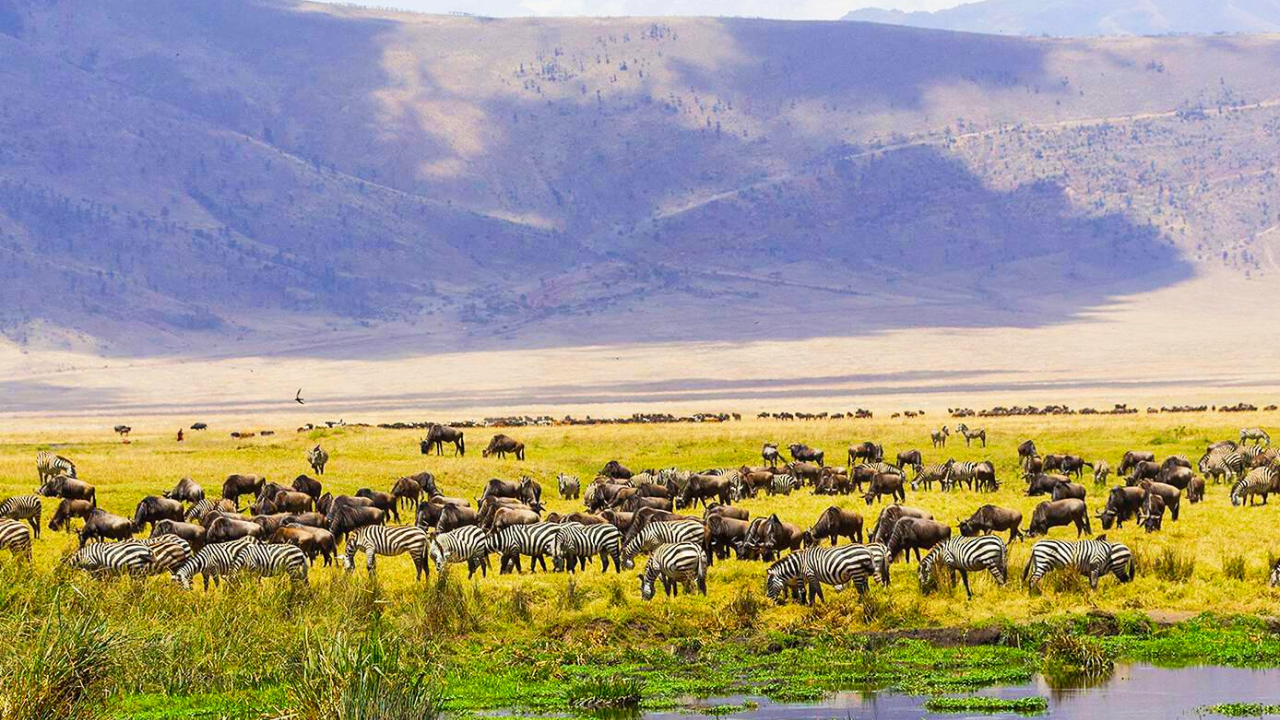 With its unmatched wildlife diversity, Tanzania also offers the mysterious landscapes. A day trip to Ngorongoro Crater allows you to witness the African Big Five including the critically endangered one and a great concentration of wildlife in the Crater.
Famous as the largest bowl on the earth, the Ngorongoro crater represents the array of Ethic cultures. In 1 day safari day trip in Ngorongoro Conservation Area will introduce you to the Hadzabe Bushmen and you will stay in a traditional decorated Massai lodge.
In the morning, you have to descend into the deep of 600m and walk through the forested slopes to reach to the bottom of the largest caldera. On the bottom of the crater, you can see the home of more than 30,000 animals and the calving place of the wildebeest.
You can also witness the predators like lions, hyenas, cheetah, leopard, wild dogs with African Big Five. There are large herds of zebras, giraffes, antelopes, and other herbivores.
Lake Manyara Day Trip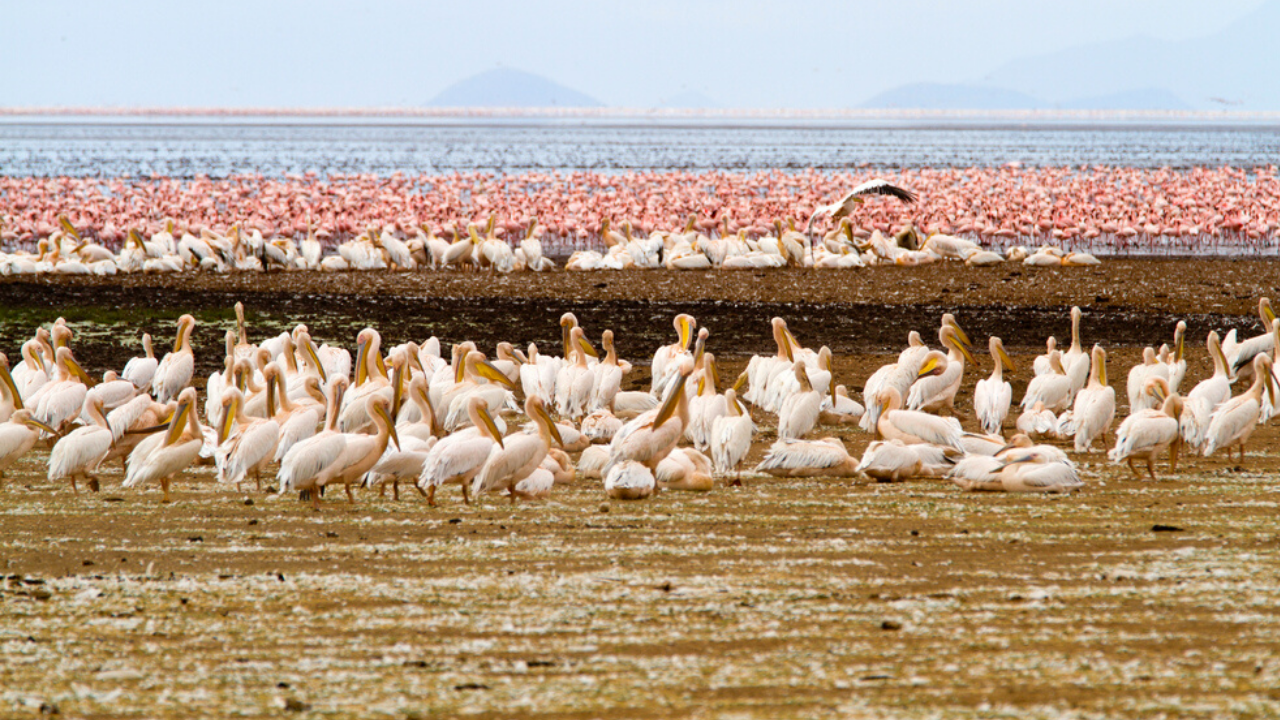 Known as a birding paradise, Lake Manyara located in their center of Lake Manyara National Park, surrounded by tropical forest. With herds of elephant and Cape buffalo, Lake Manyara national park is famous for tree-climbing lions.
Fed by underground springs, Lake Manyara is the home for pink flamingos with more than 500 species of migratory birds.
In the day trip, it will take 2 hours from Arusha to Lake Manyara, and you can also visit Mto Wa Mbu, the multicultural village along the way. With an outstanding density of wild animals, this park is the best place for boating and birding. You can enjoy the view of scenic landscapes with natural habitats while boating in Lake Manyara.
You will witness the elephants, wildebeests, giraffes, blue monkeys, hippos, olive baboons, etc. But for photography, tree-climbing lions on the branches and folk of beautiful pink flamingos o0n the alkaline shores of Lake Manyara are the best things.
For birding, you can find more than 450 bird species with birds of prey. At the end of the day, you transfer to Arusha.
Arusha National Park Day Trip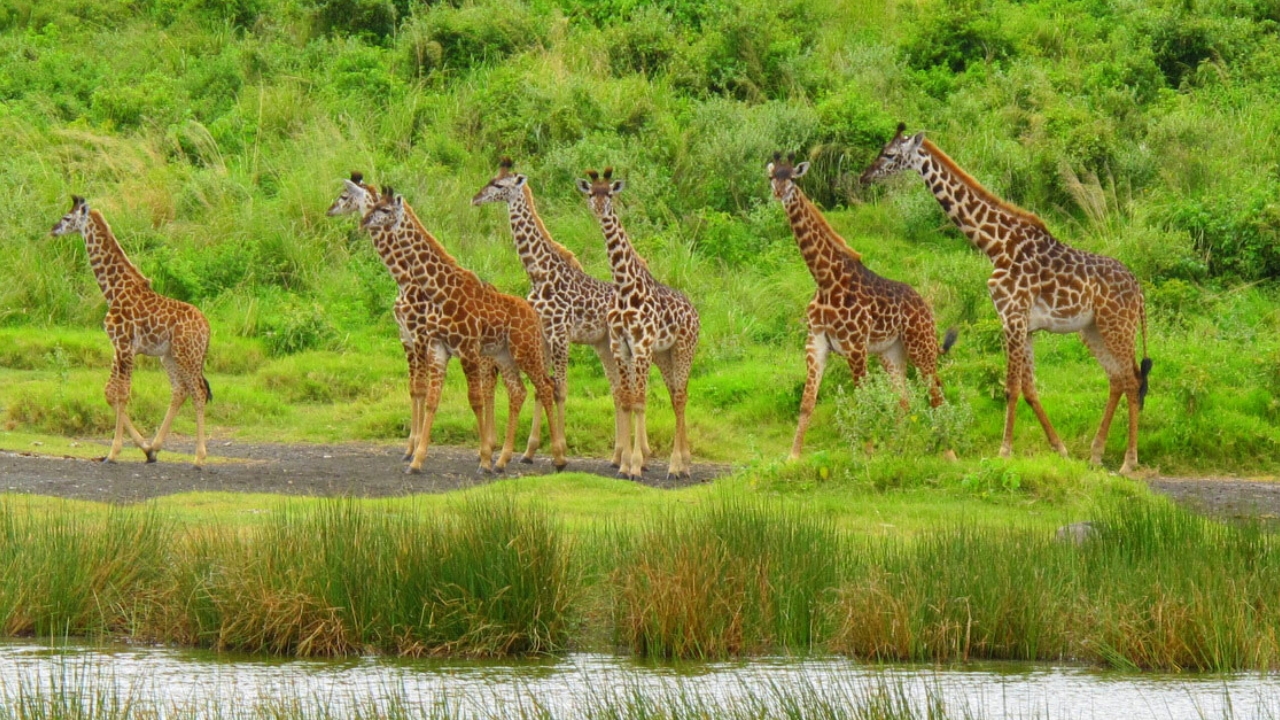 Known as the best places for walking and canoeing safaris, Arusha National Park is just 51km distance from Arusha town. It is the only northern Tanzania national park that allows walking safari.
Arusha national park has the highest population of giraffe, a large number of herbivores with varieties of primate species.
To experience this park, you need to choose one of the three activities, such as game drive, canoe safari, and walking safari. You can also combine three types of safari in this national park.
In the game drive, you will witness many wildlife activities. You can also visit Momella Lakes, and Ngurdoto Crater or Little Ngorongoro.
In canoe safari, you will enjoy vistas of wildlife, including the predators.
To intimate with the wildlife of Tanzania, this park offers walking safari where you will watch colobus monkeys, giraffes, zebras, and antelopes. You can also witness more than 400 bird species like the crowned eagle, Lanner Falcon, etc.
Tarangire Day Trip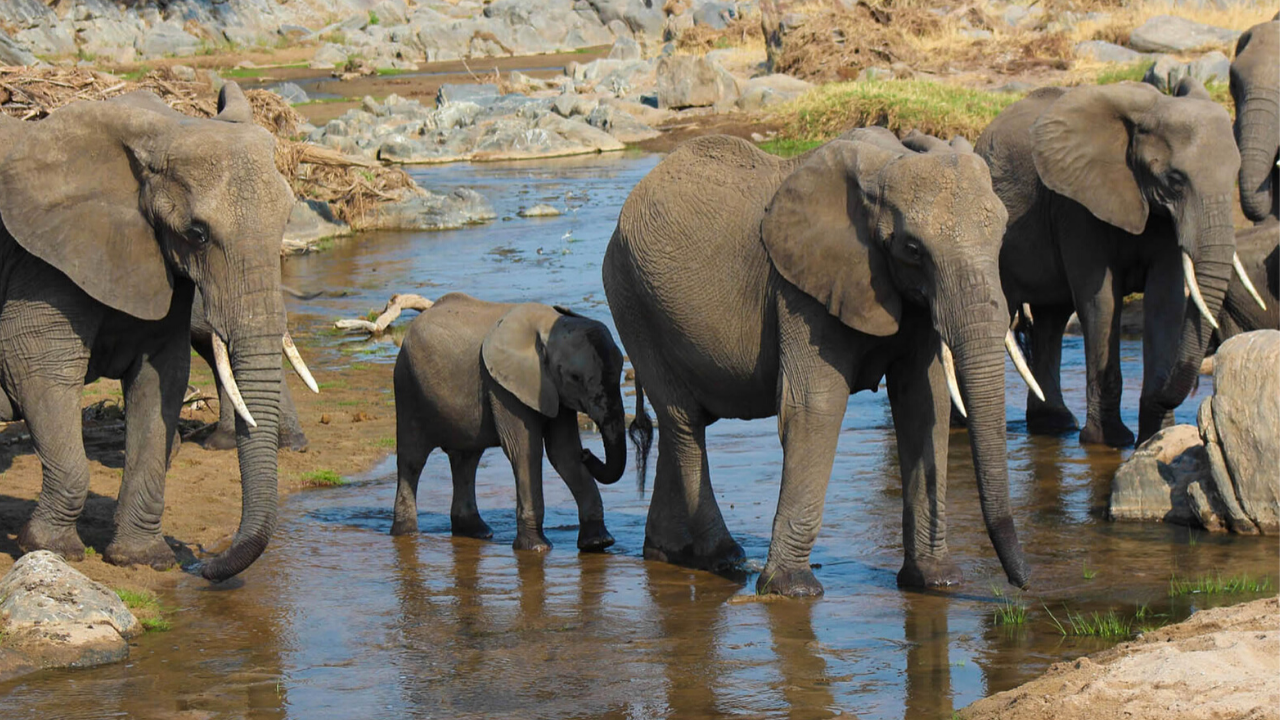 Tarangire National Park is also known as the giant national park, as this park is the home for giant plants and giant animals. With full of acacia woodlands, baobab trees, and granite kopjes, this national park is the home for tree-climbing lions and famous for migratory birds.
You will witness the large biodiversity of animals like elephants, hyenas, giraffes, zebras, wildebeest, buffaloes, cheetahs, and love birds.
Located from 2 hours' drive from Arusha, this national park is the home of Tarangire River, the only water source for the animal, surrounded by acacia and baobab trees. You will witness the rare endangered species of Kudus with other herbivores like elephants, zebras, giraffes, etc. Witness the large herds of elephant grazing on the savannah grasslands as this is the nation that has the highest number of elephants.
You can also watch baboons and vervet monkeys in this park.
Marangu Village Tour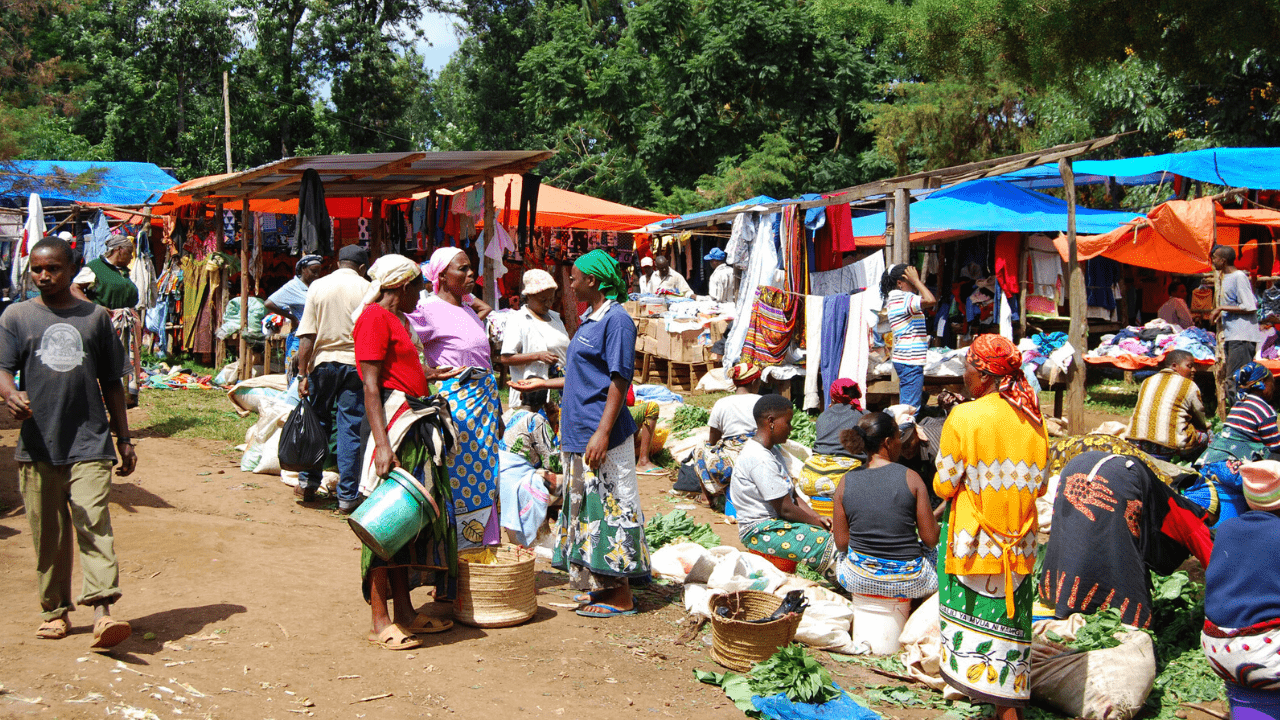 Settled on the foothills of Mt. Kilimanjaro, Marangu village is the home of Chaga people. To learn about the Chaga history, including the fight between Chaga people and Massai warriors, you will visit the Chaga tunnel.
With a distance of two hours from Arusha, The town of Marangu is also famous for the local coffee plantation tour. In a coffee plantation tour, you will get a chance to learn the process of coffee making, and on the way, you will explore the dark labyrinthine tunnels made by Chaga people to protect themselves from Massai warrior.
From the Chaga people, you will learn the methods and tactics of guerilla warfare. As this village is famous for banana testing, you should taste the banana beer from the local vendor.
Tanzania Cultural Day Trip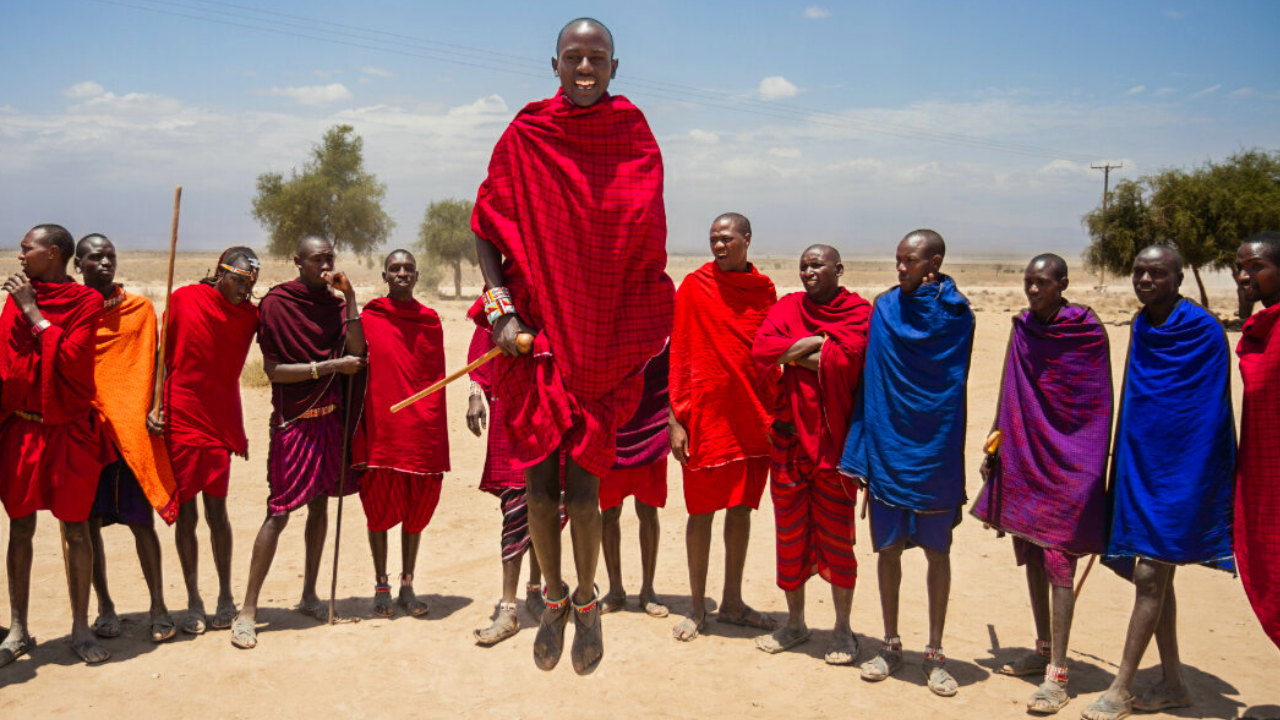 To know and learn about the Massai warriors and their culture, we are providing 1-day safari in Tanzania to experience the tradition and culture of Massai people.
Maasai village is located on the west of Kilimanjaro and at a distance of 74 km from Moshi town and 85 km from Arusha town. In the Tanzania culture day trip, you will learn the Maasai techniques for hunting, Maasai medicine, and wildlife.  In the learning process, your guide with the efficiency of Maasai and the English language. They will help you for interpreting Maasai to English.
The incomes, foods, employment, medical treatment, and education of Maasai people depend on this Cultural day trip. You can gather information from all museums of Maasai culture.
Our Tanzania Safari Day Trip gives a unique experience with its wide-ranged itineraries. 1-day safari in Tanzania for different places includes in our Tanzania Safari Day Tour offers perfect itinerary to make your safari more enjoyable.
Lifetime Safaris one of the expert tour company with perfect knowledge and well-experienced in destinations of Tanzania. We are providing different Tanzania Safari Packages with suitable itineraries for your Tanzania Safari. Our local guides are well experienced in navigation and have a better idea about specific places. To start 1-day safari in Tanzania, visit @ https://lifetimesafaristz.com/