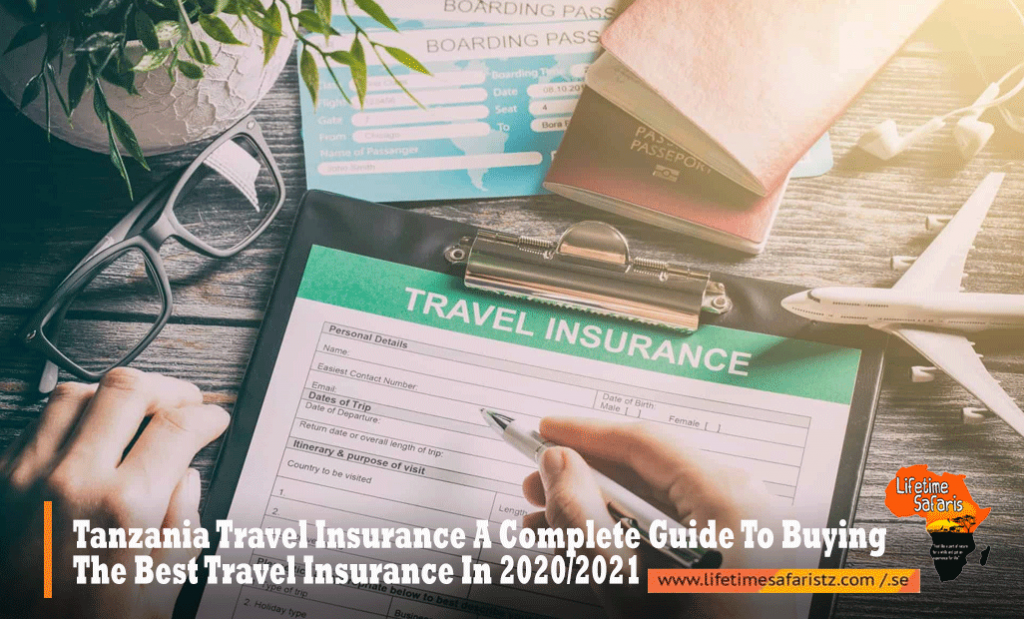 Which plan can be called a perfect plan if there is no back-up plan? The same thing happens also in tourism, where the insurance is counted as a back-up plan. Secure your travel with Tanzania Travel Insurance and make your perfect Tanzania Safari Tours adventure the most memorable one!
As you know, Tanzania Safaris is famous for enjoying the game drive in giant national parks with highly diverse flora and fauna, exploring and watching the wildlife activities in numerous ways. Tanzania in East Africa, as a country blessed with natural beauty and well known for the largest game show on the earth, the Great Wildebeest Migration. The turquoise beach of Zanzibar offers tourists to relax and enjoy while Mt. Kilimanjaro, the tallest peak of Africa, offers hiking to the adventurers.
Applying For Tanzania Travel Insurance not only helps you to solve your problems immediately, but it also makes you free financially. You need to make a travel policy before going for Tanzania trips. Before selecting a Travel Policy, you need to consider some tips which should be covered as Tanzania Travel Insurance policy.
Medical expenses and hospital benefit, in case of any severe illness or accidents
An accident during any sports activities or accidents
Canceling or cutting short the holiday
Non-occurrence of delayed departure
Loss of personal belongings and baggage
Loss of money, passport, and travel documents
Legal expenses
TRAVEL INSURANCE FOR US RESIDENTS VISITING TANZANIA
Famous for the wildlife activities, Tanzania has every type of tourist attractions such as amazing wildlife in national parks, beaches, game reserves, Mount Kilimanjaro. The lakes of Tanzania offer to enjoy all types of water sport activities like diving, swimming, snorkeling, and others.
Each year more than 70,000 US nationals visit Tanzania. Most of the travelers prefer to visit Serengeti National Park, Lake Manyara National Park, Tarangire National Park, and the Ngorongoro Conservation Area.
After COVID 19 pandemic, there are some Tanzania Travel Insurance For US Citizens which cover COVID 19 as an illness along with other medical coverages.
We have seen the American tourists who have taken care of themselves by purchasing the best Tanzania Travel Insurance policy which has also covered the good medical evacuation along with other medical expenses.
TRAVEL INSURANCE FOR INTERNATIONAL TRAVELLERS VISITING TANZANIA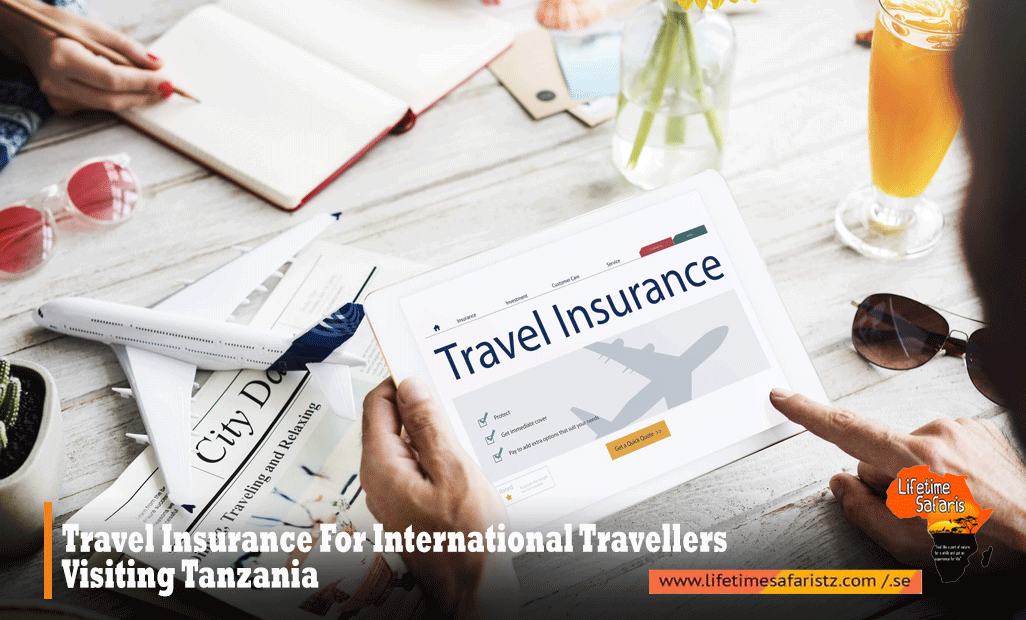 Tanzania Travel Insurance or travel insurance for other destinations plays an important when you are outside of your country. There are different types of insurance policies for traveling. Some of these are Annual multi trips, Group travel insurance plans, trip cancellation, and others.
The Annual Multi-Trip Plans
It is perfect for regular overseas travelers and businessmen who are traveling overseas most of the time. As it is cheaper than the single trip travel insurance plans, these are chosen by most of the regular travelers.
Group Travel Insurance Plans
People who travel on the same itinerary with a group of ten or more travelers should purchase a group travel insurance plan. Group insurance works the same way as an individual plan, but it covers ten or more travelers on a single policy.
Single Trip Insurance Plans
Single-Trip Insurance Plan provides travel insurance coverage for events that happen before and during your trip, such as trip cancellation, trip interruption, travel delay, lost luggage, and emergency medical needs.
Trip Cancellation Insurance
This is better than any travel insurance as it covers Trip Cancellation, interruptions, and baggage loss which are not covered by travel insurance in the same price.
Asked by new travelers in Tanzania Safari Faq's, which type of insurance is the best one? Then the answer is Group travel insurance which is the most popular insurance plan for international travelers and better than the individual travel plan insurance.
The reasons are:
Covers accident and illnesses
Provide emergency evacuation to a safer location or better medical facility
Coverage for the loss of baggage or miss a flight during the travel
Best Tanzania Travel Insurance For Senior Citizens as it covers all family members
Other Tanzania Travel Insurance Benefits
It also offers discount even being the more economical one than individual travel insurance.
HOW MUCH IS TRAVEL INSURANCE COST FOR TANZANIA?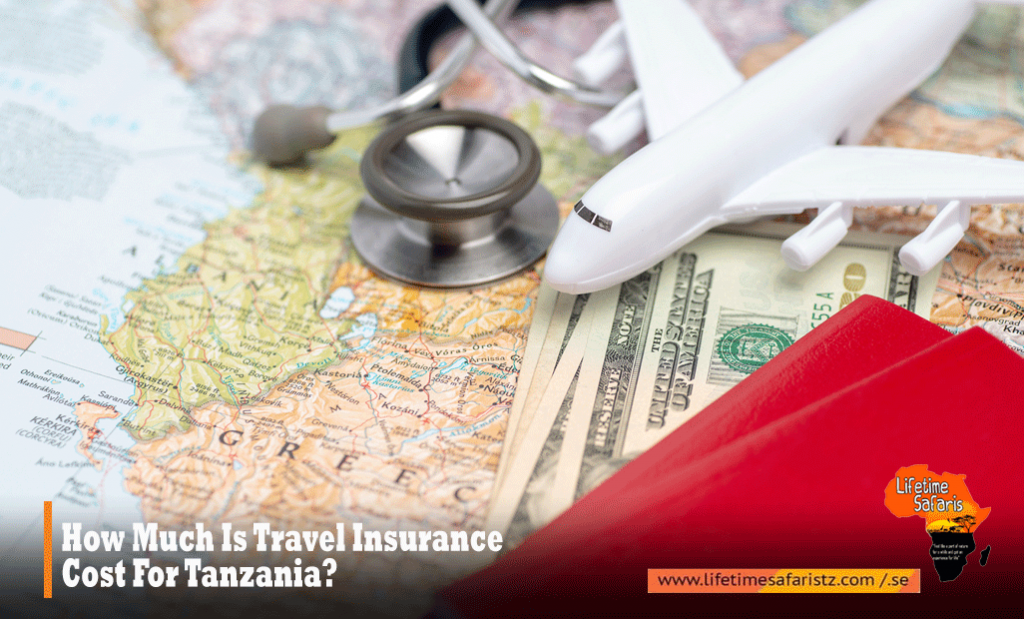 Most of Tanzania Travel Insurance is categorized under 3 classes such as Budget, Silver or medium, and Gold or standard. The cost or premium depends on an insurance policy depends on its coverage such as emergency evacuation, accidents, loss of baggage, cancellation of the trip, and others.
The price of Budget Travel Insurance is US$35
The price for medium Travel Insurance is US$50
The price for standard Travel Insurance is US$64
WHAT IS COVERED WITH TRAVEL INSURANCE TO TANZANIA?
Trip Cancellation
Trip Interruption
Emergency Medical Expenses
Emergency Evacuation/Repatriation of Remains
Trip Delay
Baggage & Personal Effects
Baggage Delay and more
BENEFITS OF TRAVEL INSURANCE IN TANZANIA
Convenience: The travel insurance plans are designed in a way to address the convenience of students, senior citizens, and frequent travelers.
Emergency medical coverage: Tanzania Travel Insurance includes emergency medical evacuation, medical expenses while in hospital, and others.
Trip cancellation and interruption reimbursement: Travel insurance pays for the cancellation of trips in case of any emergency and interruption for the death of your near one.
Luggage and documentation: The loss of important documents, money, and baggage during the travel can be covered by travel insurance.
Personal accident: It includes cover for accidental death and disability.
HEALTHCARE IN TANZANIA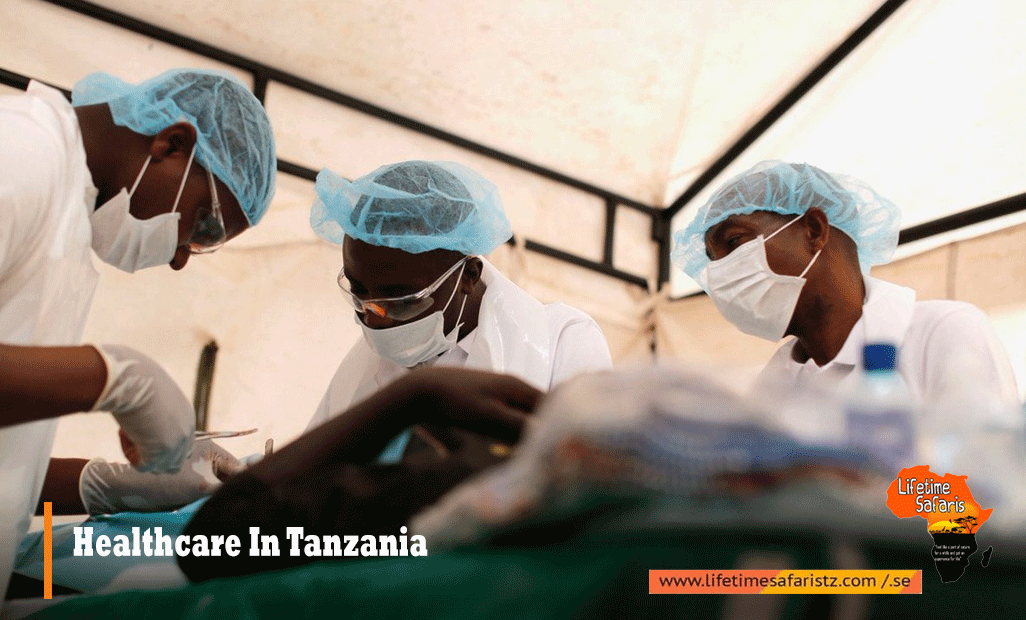 On Tanzania Safari Tours, the medical facilities are the major concern for Tanzania Safety. The medicals and health care in Tanzania are far from the national parks and game reserves. You will get the medical facilities in cities like Arusha, or Dar es Salaam. So, take first aid kit and other medical protections like bug repellents with you.
Be sure, the chosen Tanzania Travel Insurance covers illness, injuries and repatriation, and evacuation in emergency cases.
Before traveling to Tanzania, ask your tour operator to check about the medicines and vaccinations in Tanzania.
MEDICAL & EMERGENCY ASSISTANCE IN TANZANIA
In case of any accidents or injury or illness and emergency treatment during Tanzania trips, we are here to help as we have access to many travel insurance holders.
As an experienced and established tour operator of Tanzania, Lifetime Safaris offer the most suitable packages through our excellent services given by our efficient Tanzania Safari Guide. Make your tour memorable by visiting @ lifetimesafaristz.com