"A man on a horse is spiritually as well as physically bigger than a man on foot."John Steinbeck. This proverb says that horse riding is beneficial to humans than any other ride. There are several ways of transportation in Tanzania like buses, trains, Tuk-Tuk, Boda-Boda, air balloon and many more; but among all these Tanzania Horse Riding Safari is the most adventurous and breathtaking mode of transport which can win any visitors heart.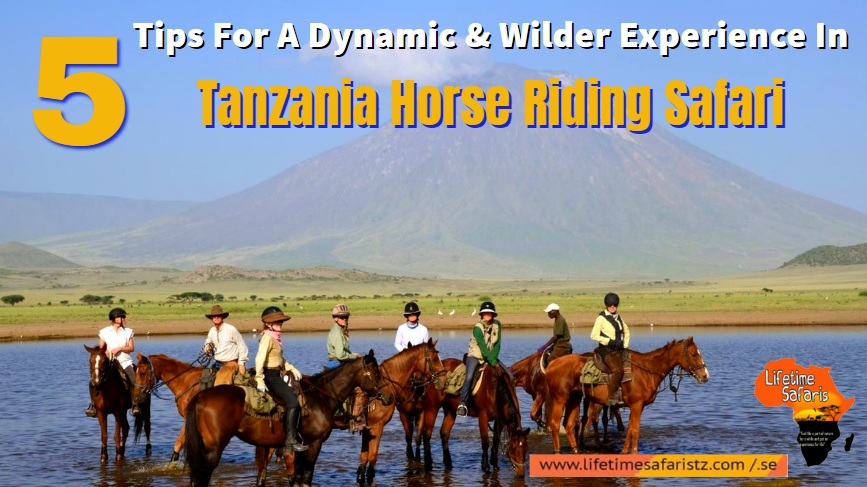 Tanzania Safari Tours consists of moving through the jungle, rivers long grasses, bushes, etc. The journey to these national parks can be too long to be covered by foot in a day, but from a height of safari vehicle, it's quite hard to get through everything in detail. So to overcome these problems there is the best solution, Tanzania Horse Riding Safari which can full all your wishes.
1. Reason To Select Tanzania Horse Riding Safari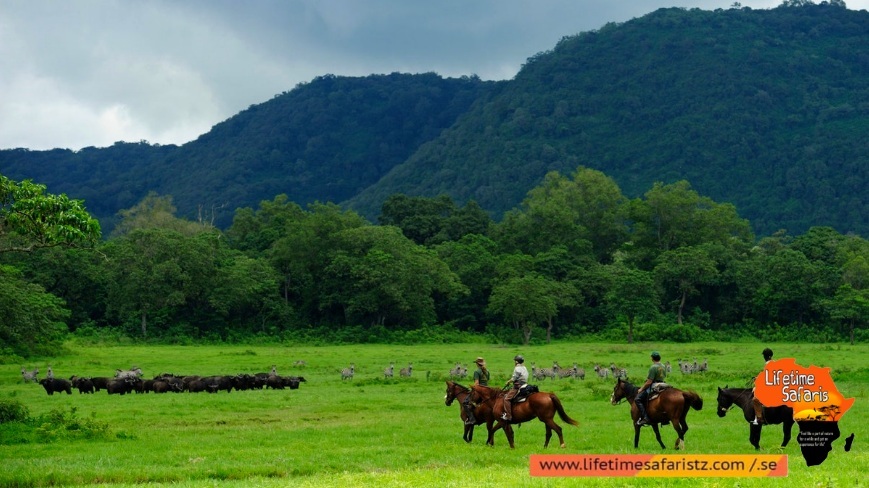 In Tanzania, you cannot ride anything into the national park. So for experiencing the best part of Tanzania, you should need a better option, that's why booking a Horse Riding Safari Tanzania is an ideal choice. The carnivore is waiting behind the bushes to pounce on the herbivore eating the grasses, the African elephant cleaning their bodies inside the river, the big gathering of wildebeest moving together towards the river to drink water, the big 5 in their habitat, these are the things which should be experienced from naked eye so that you can know them in details.
2. Speciality Of Horse Riding Safari Tanzania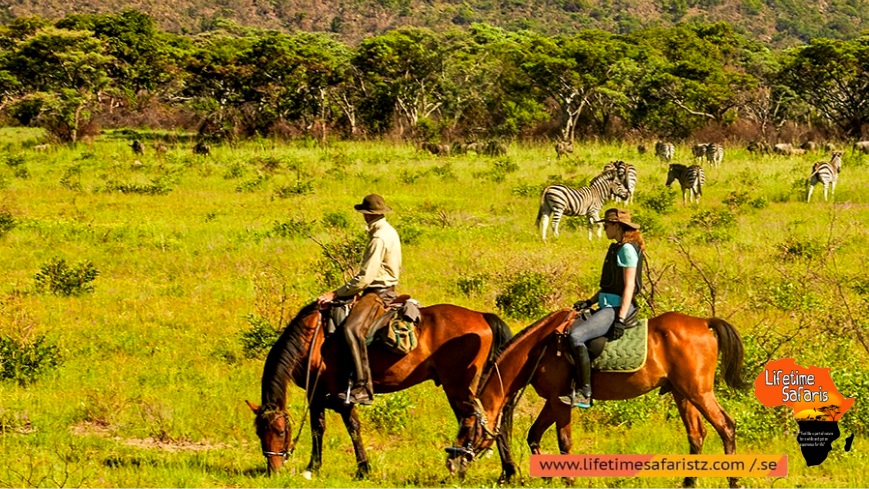 Tanzania National Parks are not only the single medium to know about this iconic land. The reserves and the jungle which is the real habitat of some rare tribes and wildlife is the part where you can learn about Tanzania. All the treasure of knowledge about plants, nature, ecosystem, wildlife, and humans are hidden here. So to learn and understand them in detail you should go through these unbeaten paths, which is only possible by Horse Riding Safari. Horse riding is the way of exploration which can help you to know how much wild are having in these beautiful jungles of Tanzania is. It will give you a detailed view of the whole tropical forest and in the meantime, you can cover the whole forest in a day without getting tired.
3. Which Places To Go For Tanzania Horse Riding Safari?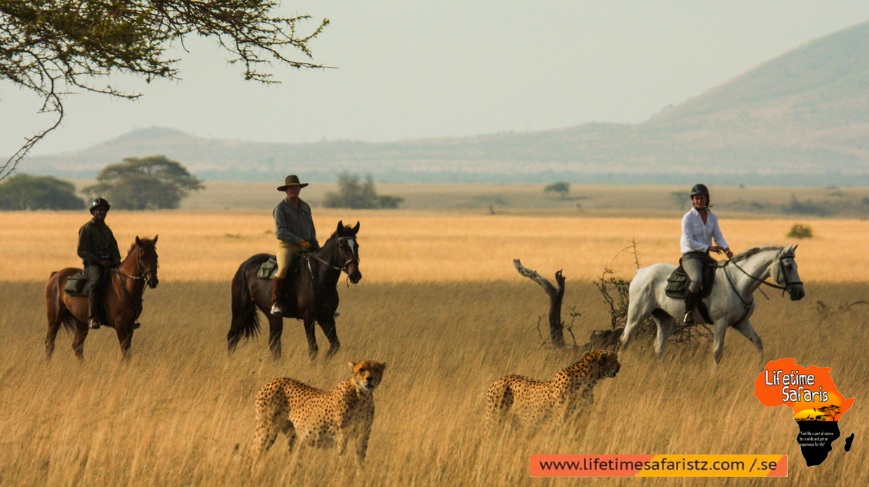 There are many national parks in Tanzania but only a few of them allow you to ride horses inside the national park. Tanzania Safari adventure to Serengeti National Park, here you can see the wildebeest migrating and zebras calving just from a few meter distance during the rainy days. Safari to Ngorongoro Conservation Area, place where you can see all the big five near the largest unbroken caldera, tall necked giraffe eating the top of the bushes and trees, and many more. The ride to Kilimanjaro, from where you can venture whole Tanzania.
4. Positivity Of Tanzania Horse Riding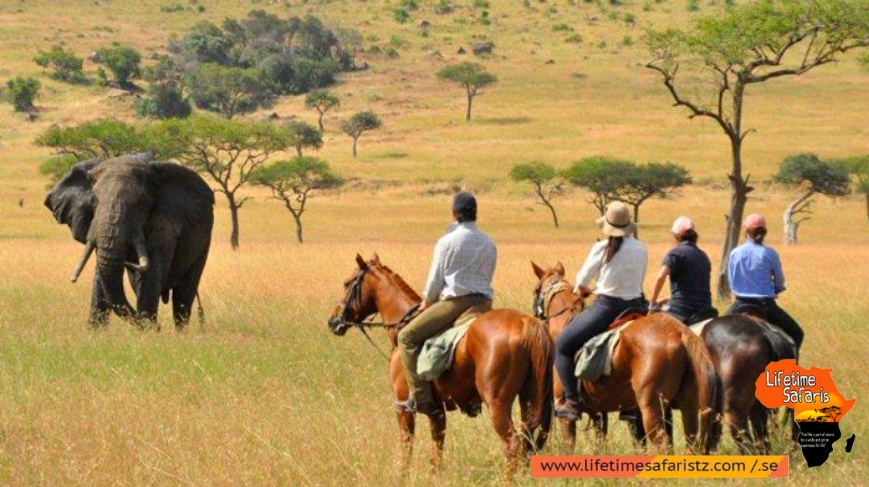 Horse Riding Safari Tanzania is beneficial because during rainy days safari vehicles tire will be stuck in the mud, chances of getting fuel finished while traveling, and the sound of the vehicles can make the wild animals violent. If you choose to ride a horse than it will be eco friendly as it will not release any harmful gases in air, horses can detect danger far before it comes near you and start symbolizing about it, can ride through the area where the vehicles cannot move in, can have a detailed view of wildlife without creating any disturbance to them, and it's the only way to feel the thrill and adventure of the jungle.
5. Moments That Can Only Be Fulfilled By Tanzania Horse Riding Safari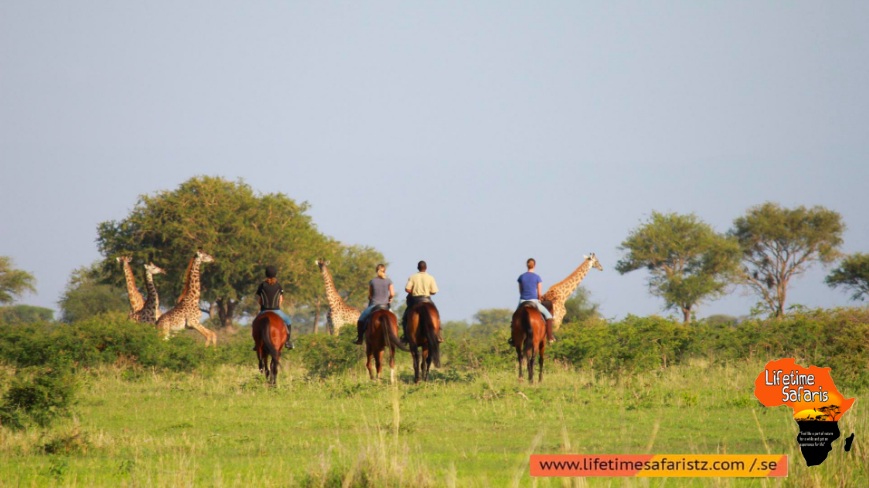 From all Tanzania Safari activities, the horse riding safari is most wilder and adventurous safari which can help you to learn and see everything in detail. Horse riding tours can double your view by taking you in between the animals without disturbing them. Horses can understand humans as well as animals so it will take you only to the animals that will not do any harm. Horses can pass through the bushes, between the trees, run on the dry as well wetland, and need no fuel, eco-friendly. These are the things which can make your trip a knowledgeable, adventurous, and successful one.
After this exciting adventurous trip, if you want to relax, then Zanzibar Beach Holidays is the best option for you. If you think why you choose Zanzibar, then here is your answer, "9 Facts Why You Choose Zanzibar Beach Holidays For A Romantic & Relaxing Gateway!"
Best time to go on Horse Riding Safari Tanzania is during the summer and autumn. This is the time when the land will remain green and dry; the ecosystem will bear a moderate temperature of 29 degrees, mount Kilimanjaro will not have any snow and all the animals comes out of their habitat. Lifetime Safaris gives you a dynamic experience of horse riding with their most knowledgeable guides who can easily take you through the wild jungle without any damage to property or life. So, if you're planning for an adventurous Tanzania Safari Tours, then contacts us today, to plan your perfect holiday. For more info visit us @ lifetimesafaristz.com.