Lifetime Safaris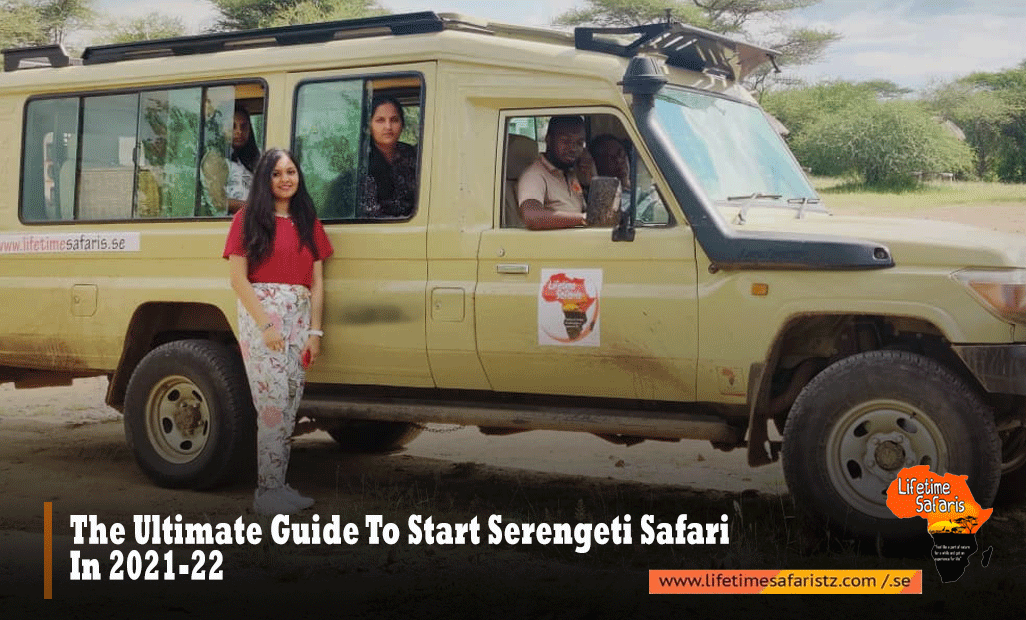 After the pandemic, we all eagerly welcome 2021 with Covid-19 norms reduced on Tanzania Safari Tours. Though the pandemic is not completely behind us some impression of regularity is slowly assuming. If you are looking for some adventure into the wild after being confined inside your apartments for so long, then Serengeti Safari is the best option.
Why Serengeti National Park Safari is the best? Because Tanzania Safaris offer the most iconic destinations named as Serengeti National Park, which will be normally crowded for its supremacy.
Tanzania Holidays offer vast open spaces and small safari camps. Thus making Serengeti National Park an ideal destination for those seeking out remote, crowd-free travel experiences. With careful planning and adherence to protocols, it is possible to enjoy a once-in-a-lifetime opportunity and experience Tanzania at its best.
SERENGETI NATIONAL PARK SAFARI TRIVIA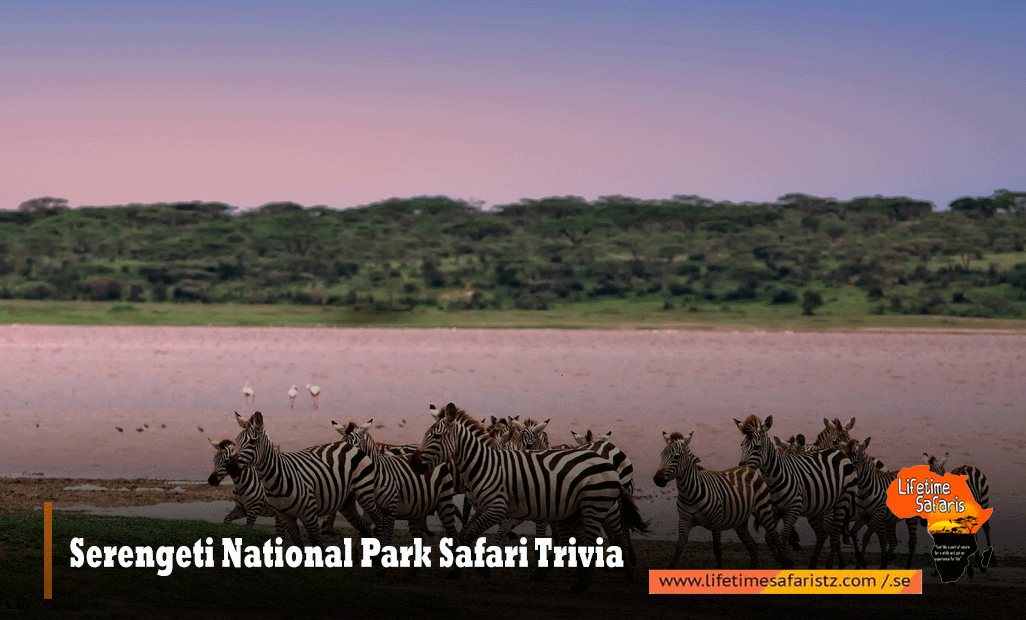 Serengeti Safari offers the most celebrated safari destination with varied activities. And it never fails to surpass those expectations. Days spent driving around its huge expanse is an experience in itself, but the wider area is also fascinating from a cultural perspective.
As you know Serengeti National Park Safari is renowned for its endless plains, rich grazing grounds, and a high concentration of predators. Plus of course the Great Migration of over a million wildebeest through the Rift Valley
Serengeti means 'The Land that Moves on Forever'.
The bulk of the Wildebeest Migration takes place in the Serengeti – the second-largest land mammal migration on Earth.
Serengeti hosts the largest animal and bird migration in any part of the world.
One of the best places to observe lions in the wild.
Home to one of the world's greatest concentrations of wildlife.
High season: about July to October.
Short rainy seasons: about November to December and March to April.
The Serengeti-Mara Ecosystem is one of the world's biggest and most protected ecosystems.
SERENGETI SAFARI – WHAT TO EXPECT MORE?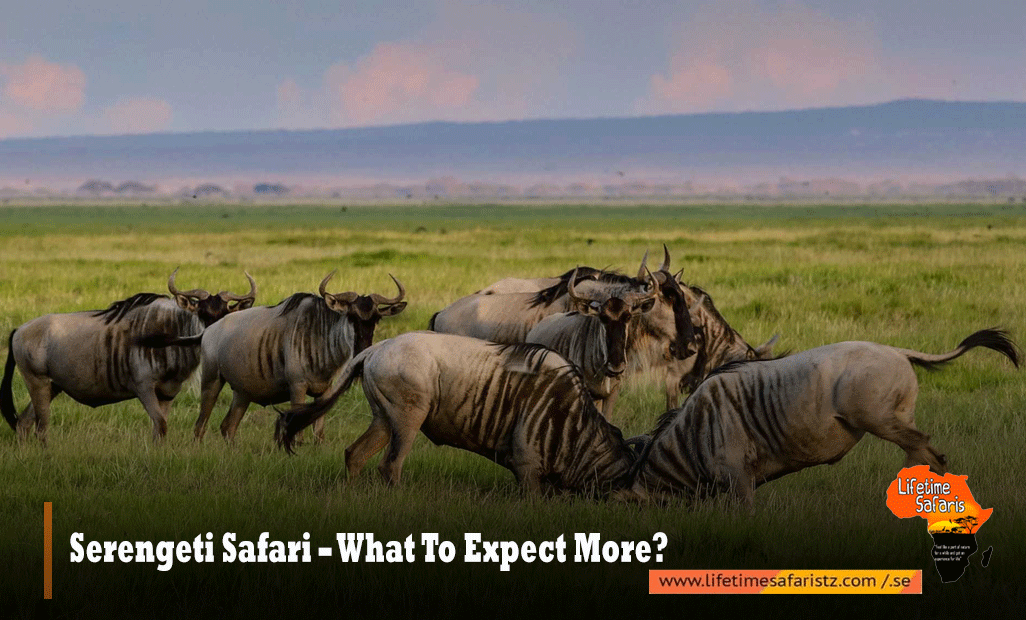 There is no mandatory quarantine period currently in place in Tanzania. But you should know that upon your arrival at Serengeti Safari, procedures such as temperature and health checks are now mandatory. Social distancing is in effect and everyone is required to wear masks in designated places for the entire duration of their Tanzania Travel.
Luckily, none of these safety measures will detract you from the incredible experience of going on the Serengeti Safari. Whether you are on safari in the Ngorongoro Conservation Area, experiencing the exhilaration of the annual Wildebeest Migration in the Serengeti National Park, or relaxing on the white-sand beaches of Zanzibar. You are going to have an idyllic experience.
TANZANIA'S COVID-19 TOURISM SAFETY GUIDELINES FOR SERENGETI SAFARI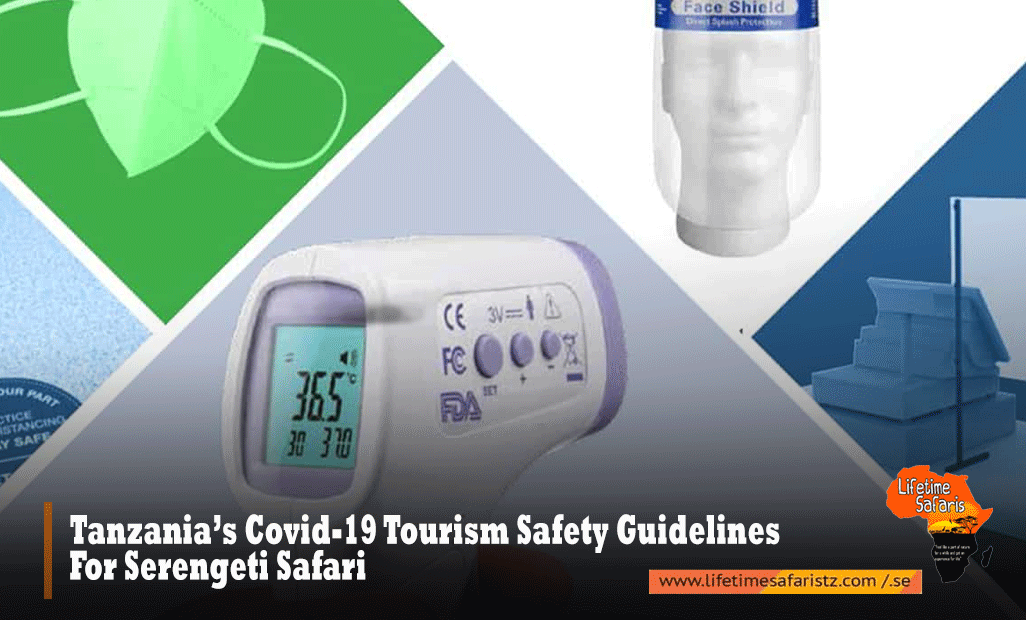 Tourism is an important industry in Tanzania and the safari industry in particular. It contributes substantially to reducing poverty and safeguarding conservation. The Tanzanian Ministry of Natural Resources and Tourism has left no stone unturned in their preparation to open the country's borders safely post COVID-19 lockdown. Thus, all the necessary measures are in place to make sure your Tanzania Safari Tours safe.
An enhanced screening policy is in place for all incoming tourists.
Tourists are to provide information about their accommodation during their stay so that should the need arise you can be contacted.
Tourists need to apply for e-Visas before traveling.
You must wear a mask and maintaining social distance is strongly encouraged.
Medical clinics have been set up with all facilities. Mobile and tented health centers have been established in the Serengeti National Park and along the main tourist routes for the potential quarantine, isolation, and initial treatment of any traveler if required.
Dedicated Covid-19 ambulances are stationed in tourist hotspot locations.
Don't worry. Your Tanzania Safari Guide will explain to you everything shot things out for you at the beginning of Tanzania Safari Tours. Rest assured your Serengeti Safari experience will be totally hassle-free and every bit magical.
WHERE TO STAY ON SERENGETI SAFARI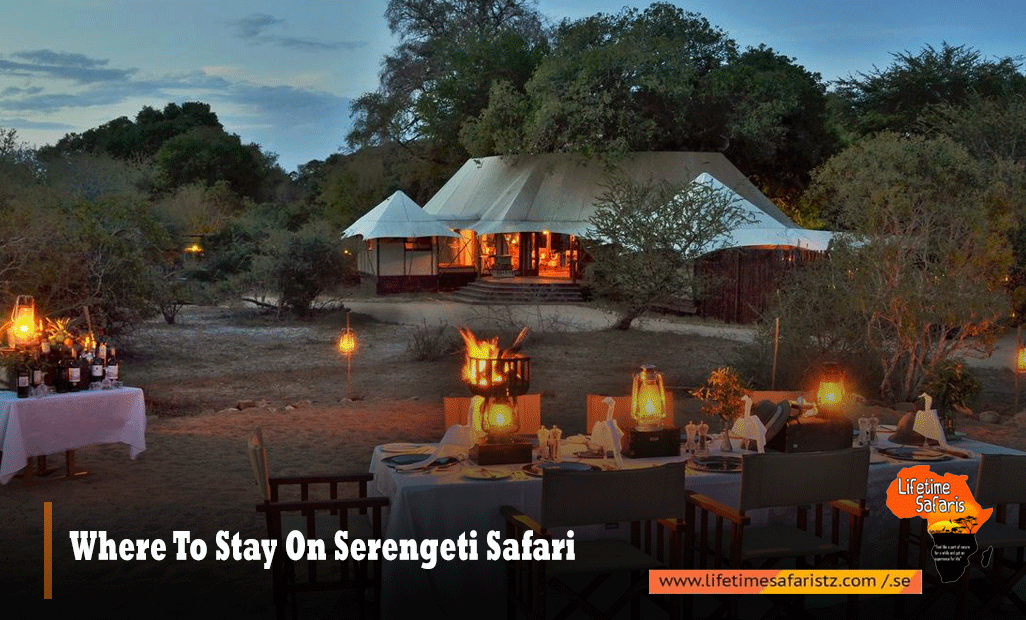 The major distinction that you need to know is the difference between mobile camps and permanent lodges. The mobile camps follow the migration throughout the year. Basically, they have two or three ideal locations. All the mobile camps are tented so as to provide a more authentic and 'real' safari experience. But let us tell you Luxury is not compromised though. There is nothing better than opening the front of your luxury tent in the morning and stepping straight out onto the plains of the Serengeti.
Permanent camps on the other hand are in fixed locations throughout the year. Thus might not be an ideal option if you want to witness the migration. The other animal population is so high in the Serengeti National Park. Even though these camps may not have the migration near to them for a few months of the year or so. But you can still expect to see plenty of predators and other plains game. It is definitely necessary to chat to Serengeti Safari Guide to talk you through where the migration is and where the best camps are for the time of year you are looking to travel.
The lodges and camps on the Serengeti National Park Safari do vary in price considerably, ranging from more affordable camps to the highly luxurious and pricey lodges. No matter your budget, all of the camps will adhere to your every need.
SERENGETI SAFARI FAQs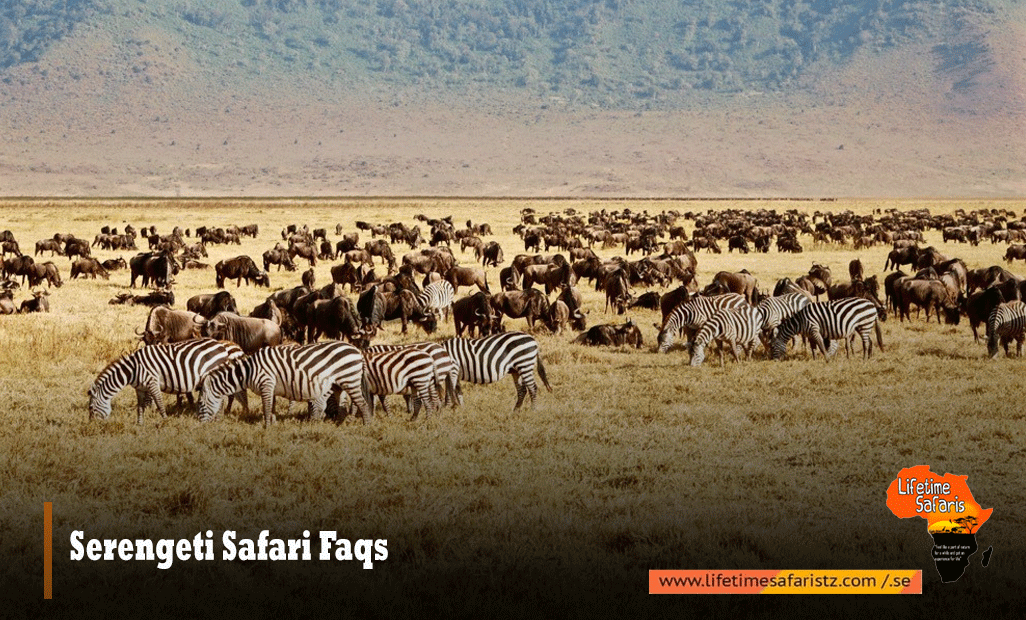 Is The Serengeti Safe To Visit?
Yes. Serengeti Safari is safe, as long as you keep to the rules! Don't leave your vehicle, don't wander around outside the lodge/camp perimeter, and don't feed the animals.
How Much Does It Cost To Visit Serengeti National Park Safari?
Tanzania Holidays, in general, are expensive to visit and Serengeti Safari is the most expensive along with Ngorongoro Crater. This is because of additional fees outside the park entry of USD$70.00 per day for adults ($24.00 for children under 13). There is also a special transit fee of $70.00 going in and out of the park. Camping is around $30.00 per person per day and vehicle entry is $30 per day too. All the lodges and tented camps are costly, around USD$500.00 for a double room or tent per night.
How Do You Get To The Serengeti National Park?
Fly to Kilimanjaro international airport (KIA) in Tanzania which is about 50 km from the town of Arusha. From there it's a 4-hour drive north to get to the park.
How Many Days Do You Need In Serengeti Tours?
Serengeti National Park is huge. So you should make plans to have three or four days to spend on Serengeti National Park Tours and go on Serengeti Safari. If you are into photography, you should stay a little longer to further make sure that you capture all that the park has to offer and get amazing photos. Your Tanzania Safari Guide will help you plan your entire itinerary carefully.
What Is The Best Time Of Year To Visit Serengeti National Park?
Wildlife viewing is possible throughout the year in Serengeti Safari. Even though the animals don't mind the rain. But tourists mostly prefer to go in the dry season from late June to October with the wildebeest migration in August an absolute highlight. Remember during the rainy season it might be cheaper in the lodges but the long grass makes it harder to spot animals.
What Animals Will You See In The Serengeti?
Serengeti National Park hosts a massive diversity of wildlife, from the Big Five (lion, leopard, elephant, buffalo, and black rhino – to a great range of plains animals such as giraffe, Grant's gazelle, impala, kongoni, topi, and eland to name a few. You will find the migration of over1.5 a million white-bearded wildebeest and 25,000 zebra and also for its numerous Nile crocodile and honey badger.
Which Is Better Serengeti Or Masai Mara?
The two parks are very different in size first of all. The Mara in Kenya is only about 1500 sq. km in size, but the Serengeti is 30,000 sq. km. But the north of Serengeti joins the Mara and becomes similar and hilly with more trees. The Serengeti is so vast that you cannot doubt its sheer variety and abundance of wildlife. Plus you can really find the classic 'plains of Africa' here.
How Many Lions Are There In Serengeti?
Serengeti has the largest population of lions in Africa, an estimated 3000 in the whole park which is 5700 sq. miles in size. Being such a huge area you do have to look for them though, but it's undeniably worth it when you do. Large pride on the open plains is what people come here for.
We understand that Covid-19 is a concern for everyone, so we will provide you with Safety policies for the lodges and camps should you be keen to travel. This way you can be sure that you are happy with the safety measures that we have in place before you book. Contact Lifetime Safaris for a safe and affordable Serengeti Safari!
Related Post