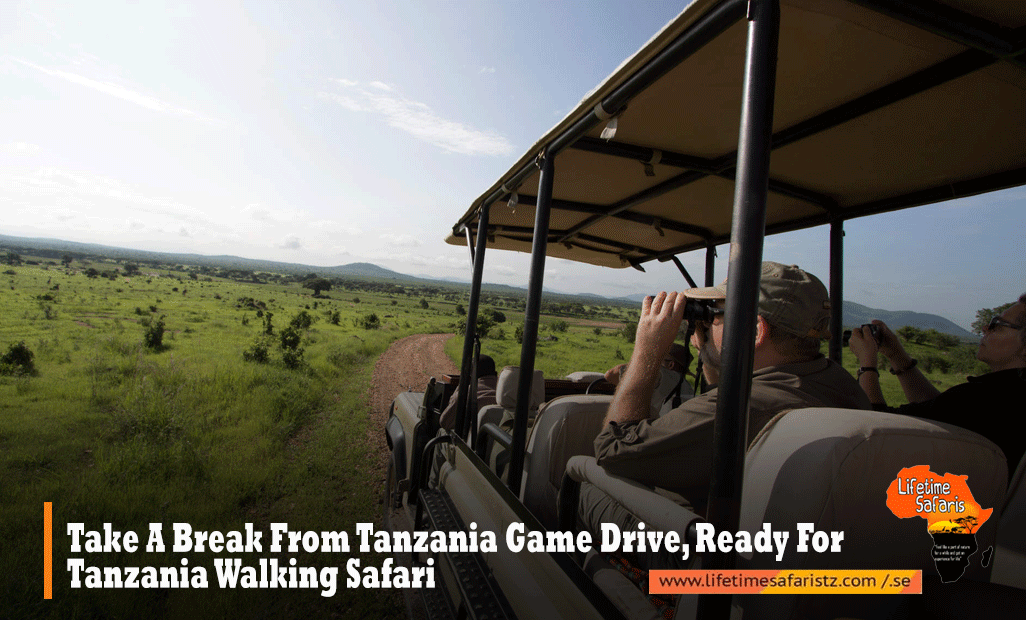 No doubt Game Drive Tanzania gives the most amazing experience but this is also true that different safari has different fun. You can add your walking safari with your Tanzania Safari Tours. As it gives completely a different experience all along with your journey.
There are a small number of targets that specialize in Tanzania Walking Safari and we will illustrate you where you can get the best through safari walking. Walking safaris are the pure appearance of Game Drive Tanzania. On foot you are a member in the world of wildlife rather than an observer, an exciting and indomitable safari familiarity.
WHY GO ON A TANZANIA WALKING SAFARI?
Holding the flora and have experienced of both humans and animals.
The tiny insects or bugs, Ants and dung beetles have a giant effect on the environment.
You may find the animal and bird footprints which you may follow.
Soil landscape of Tanzania Walking Safari! You have a walking Safari on the antique rocks or splash in the water dating of thousands of years old.
A FEW HOURS OF WALKING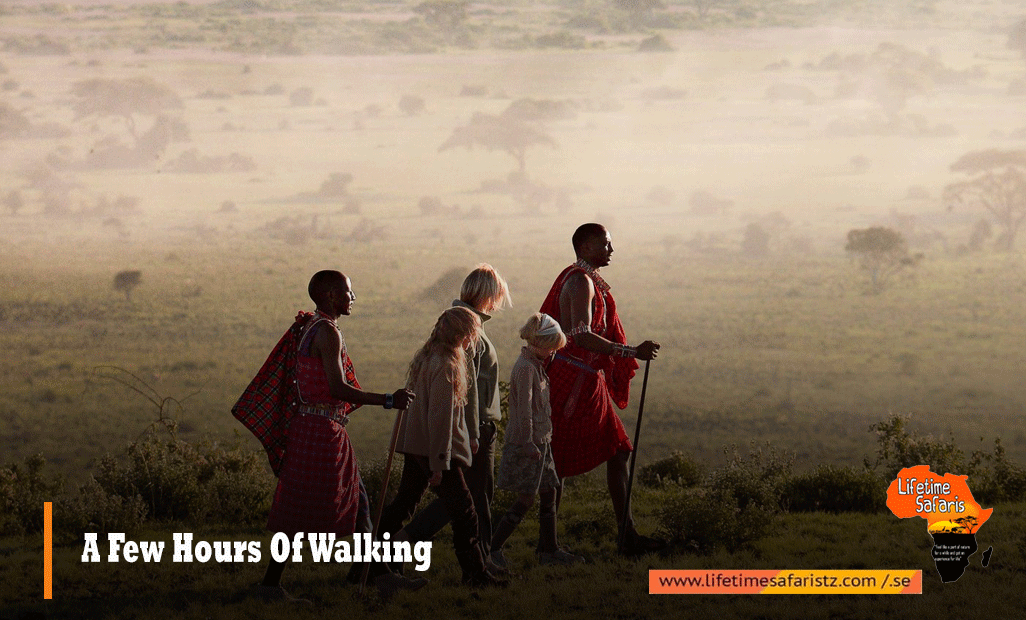 You will have a walking guide, lodges or tent camps where you can have a walking safari for a few hours in the morning or afternoon. Your guide may have their weapon skills. You are on your walks, depending on the climate and the lodge + tented camp, you have to come back to the lodge for breakfast or find surprising breakfast in the middle of the safari.
Maybe there will be some moments that will give you goosebumps that you may not experience on the vehicle of Game Drive Tanzania.
TWO TO THREE DAYS.
There are a few spaces where we can have room for this exploration during Safaris Tanzania. You begin from your main stay and set out with a small squad who will supply to all your wants. From your appetizing meals and snacks, setting up your light backwoods tents with a crib, pillows and blankets, tents close-by, bring drink of your choice during the campfire.
FEEL, HEAR AND SMELL TANZANIA  
You will walk on the same path as the wildlife, you sense the breeze through your hair, hear a lion roar from very far and smell the bush and grassland. Your sanity wake up, as you turn into part of your surroundings and the wilderness becomes more existent.
WILDLIFE UP CLOSE AND PERSONAL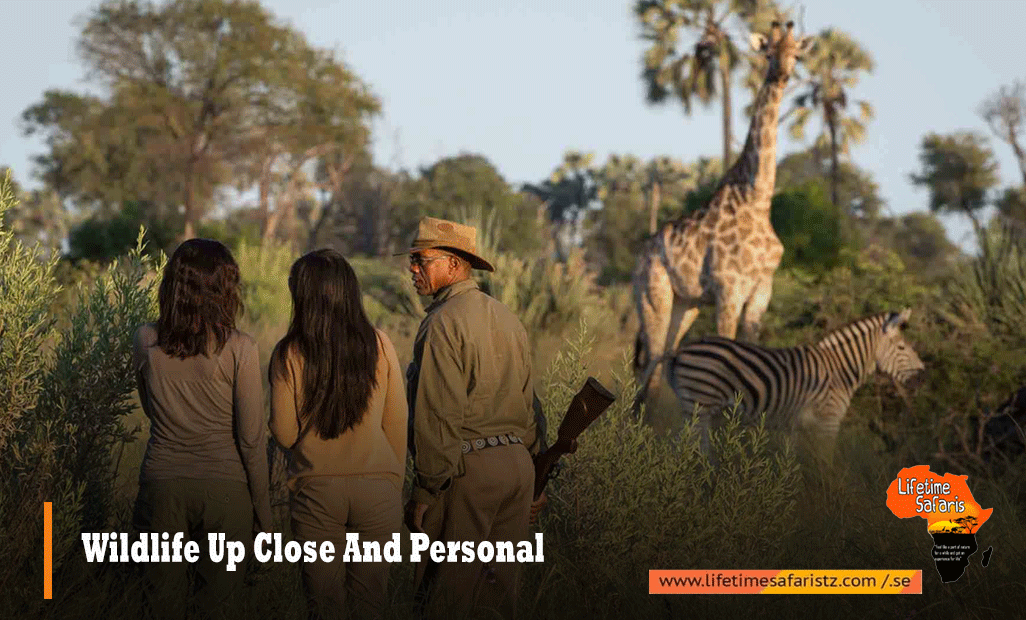 While wildlife will usually ignore you in a safari vehicle, they see you as a new kind of animal when you are on foot. Getting close up and personal with the natural world is definitely a hustle of stimulation. Walking is also a great way to be pleased about the smaller wildlife, which can't be so easily visible from a safari vehicle.
REMOTE AREAS ON FOOT AND PIONEER THE WALKING SAFARI
By walking you can reach into remote areas and reach places where safari vehicles can't. Once on foot, there will no constrain by roads and can visit almost everywhere you like. It proposes you an autonomy unparalleled practice to any Tanzania Game Drive Safari.
Only a handful of agencies have been approved consent to enter this park on foot. The system specified an armed and trained walking guide from the operating agency must come with all walks. An armed warden from the Tanzania National Parks will also join every walk.
WALKING CAMPS
Walking camps which are more light-weight which assemble in walking zones and shift with the Migration. This arrangement offers the option for longer walks into more remote areas – away from game-drive tracks.
NB: Walking Safari is not allowed in Southern Serengeti.
One of the most magnificent ways to understanding authentic Tanzania is by trekking throughout the Serengeti – sometimes know as fly-camping.  The arousing wildlife experience in Serengeti were walk and camp off the beaten.
TREKKING IN THE SERENGETI
Tanzania National Parks have some unbelievable wilderness regions for walking safaris. Understanding a faultless area on foot with no annoyance from safari vehicles is truly unforgettable and makes for some great photographic chances.
Trekking is a new concept in Tanzania Safari Holidays introduced into the Serengeti. You have the chance to spot wildlife up close and personal, to study tracks, signs from expert walking guides during trekking. Our trekking safaris are right for physically healthy and adventurous explorers who love to camp in the bush.
TRAINED WALKING GUIDE
In Tanzania Safaris, trek into isolated areas of the Serengeti along with a high fine trained walking guide, a ranger and a chef who will carry the mass of the utensils. You are only required to take a light backpack (maximum 15-20 kg) and to set up own lightweight tent. To sleep in a tent under the trees with only the canvas between you and the bush is an experience that is simply not forgotten.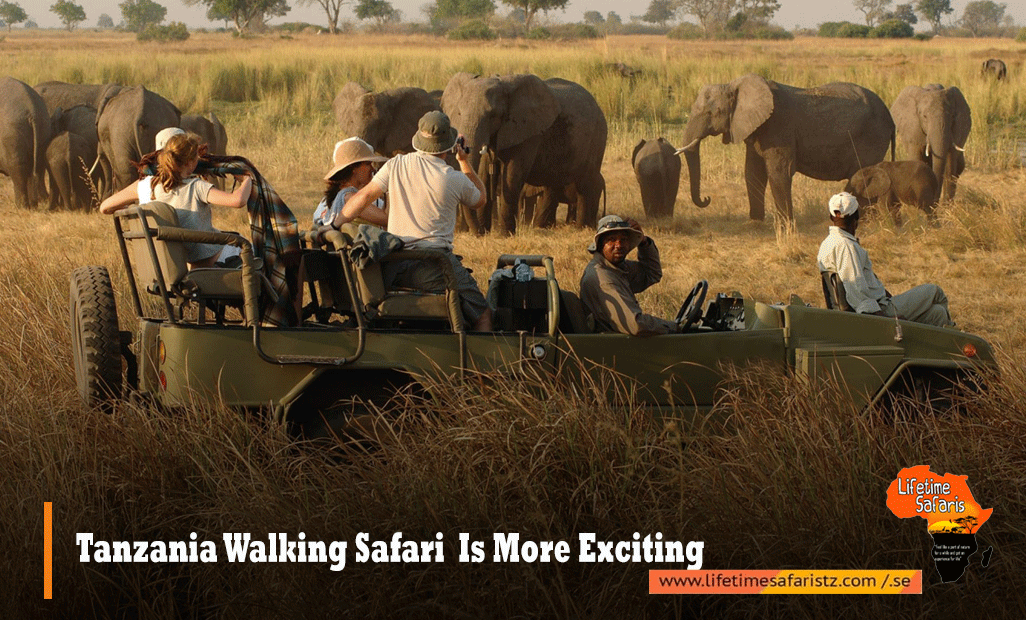 So, Tanzania Walking Safari would be more exciting as well as risky, therefore follow the Tanzania Travel Advice in terms of safety. And keep touch with your Tanzania Travel Guide and operating agency like us to know more about your Tanzania Walking Safari enquire now on @ Lifetime Safaris.