Lifetime Safaris
Are you bored of being confided in your apartments in this pandemic? Do you need some respite from the Covid-19 and looking for an escape? Then Tanzania Safari Tour is the answer you are looking for. Picture yourself staring directly at a lion. Just imagine looking into a pair of wild eyes and seeing a version of yourself looking back, a version with sharp teeth and present awareness, a version that lives in harmony with your surroundings. That is Serengeti Safari for you.
Yup, the Serengeti National Park safari, with its classic landscape, the wealth of animals, and the great expanse of savannah and sky is one of those places that lives up to every imagined picture you've created in your mind. Is it worth keeping on your bucket list? Without a doubt, the answer is: YES!
Here are six reasons why we think Serengeti Safari deserves a place on your bucket list…
Witness The Wildebeest Migration Of Tanzania Safari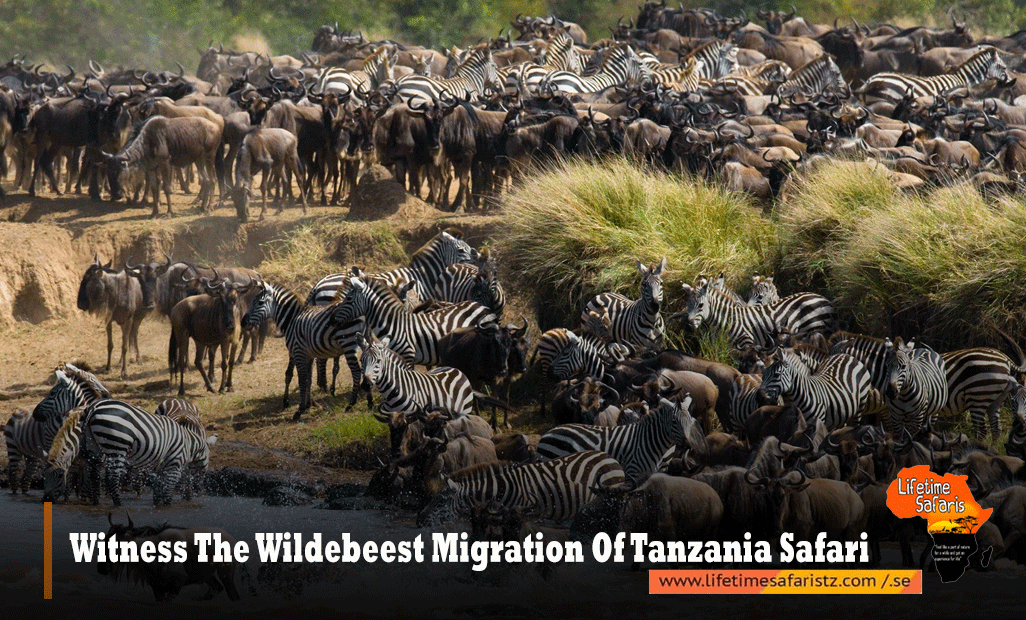 Tanzania Holidays offers you the chance to witness the most impressive wildebeest migration in the world. During this annual migration, over two million wildebeest, zebra, and gazelles move from Tanzania's Serengeti to Kenya's Masai Mara. Witness the game of predator and prey in crossing the treacherous Mara River in your Tanzania Travel.
Mainly the animals migrate to follow Africa's rains, seeking lush, green feeding grounds. The migration typically crosses from Tanzania into Kenya in July and August, then back into Tanzania around October.
It's important to be aware of when exactly the Great Wildebeest Migration is taking place. Don't worry; Serengeti Safari Tours almost always follow the great migration for the chance to see not just huge numbers of animals, but the numerous predators, like lions, that follow. You can rest assured in LIFETIME SAFARI your Serengeti Safari Guides will map the right rain-following route for you.
Witness The Drama Of Predator-Prey Relationships In Safari Tanzania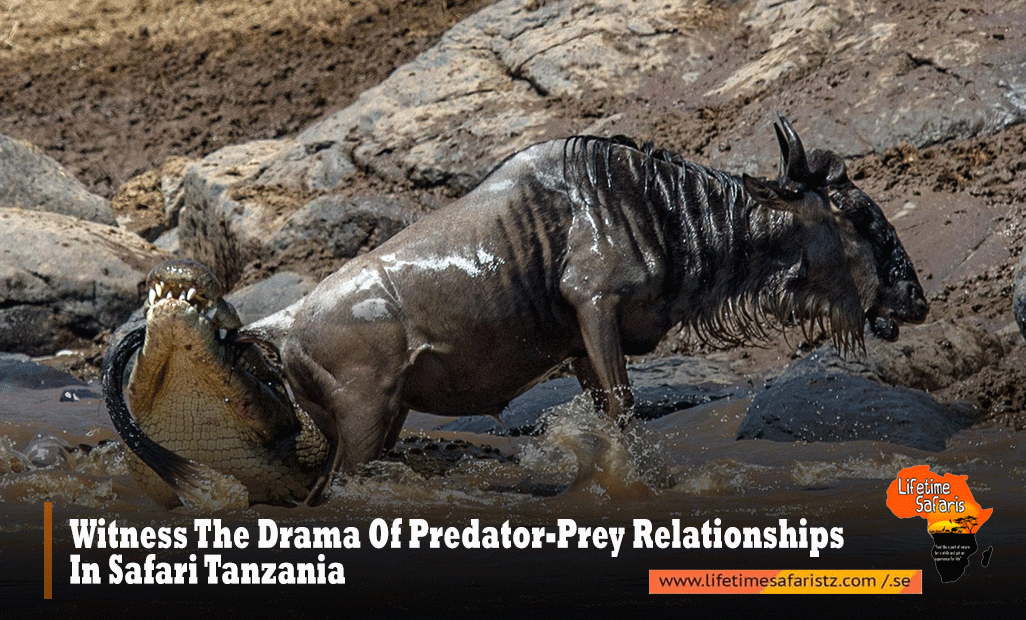 The reason Serengeti National Park has gained so many adulations is because of the unparalleled predator-prey interactions that exist here, more than anywhere else on the planet. Ecologists agree that all predator populations are critical in maintaining ecological vitality in a given habitat. Just imagine, watching this drama unfold: two leopards hunting a wounded eland; simultaneously a young lion cub chasing warthogs or hyena packs slobbering over a herd of skittish wildebeest. These interactions are central to the Serengeti Safari's magic.
Safari Tanzania: The Ultimate Camping Experience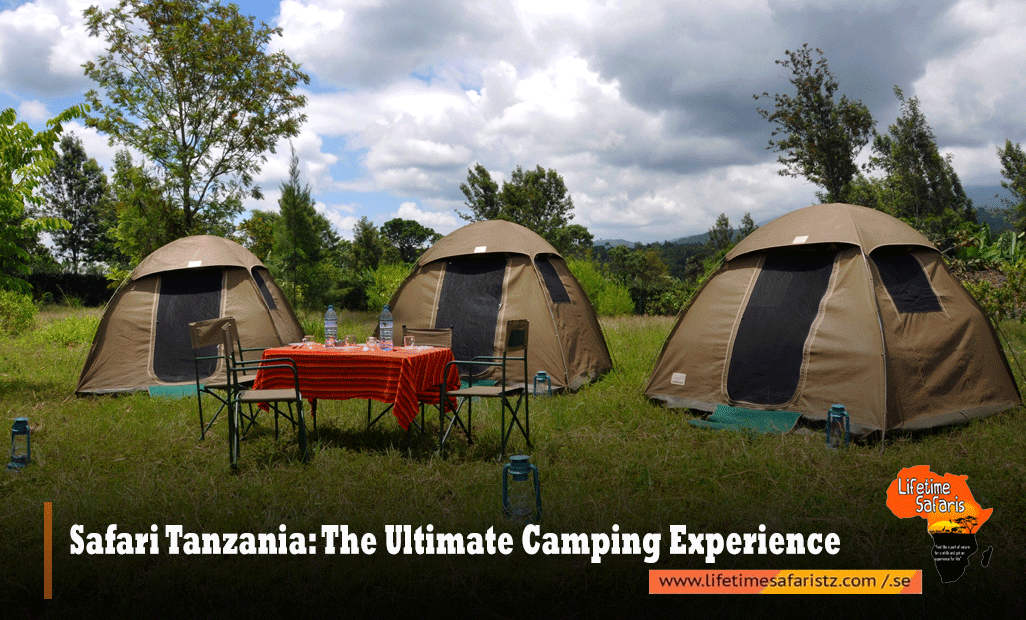 Camping in the woods is one thing, but Camping among 800 different wildlife species? Surreal, isn't it? Of course, lodges are available for those who want are concerned about protection from the great outdoors. But camping is perfect for those if you want the true Serengeti Safari
On a Tanzania Safari camping trip, you have the chance to sleep in more remote destinations like the Northern Serengeti. You will find the starry sky to be almost as epic as the zebra grazing on grass outside your door.
Each camping ground has a tented lodge for lounging, eating, and drinking, your Tanzania Travel Guide will escort you to and from your tent to ensure your safety. Rest assured, Your Tanzania Safari Tours Company will plan your camping sites based on where your itinerary takes you, which again, is dictated by the rains.
Wake Up To Wildlife Noises in Serengeti Safari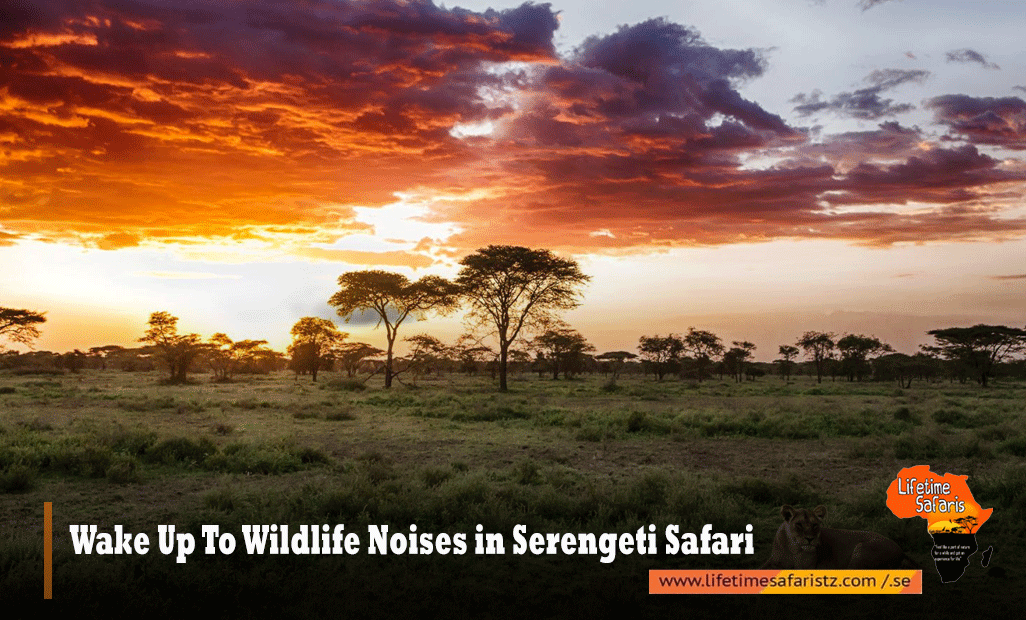 Speaking of sleeping in the wild, few travel experiences can beat waking up to the sound of hippos grunting or lions roaring in the middle of the night. This won't a rare occurrence; if you're camping in the Serengeti National Park. As you'll inevitably hear at least two or three wild animal calls per night. To satiate curiosity, you can tape these animal sounds on your phone so your Tanzania Safari Guide could distinguish them for me the next morning!
Serengeti Safari; Home Of Unparalleled Biodiversity
Serengeti National Park boasts more species of flora and fauna than nearly anywhere on the continent. Your chances of seeing the Big 5 are the highest here. Plus there are over 1,000 bird species in the country, half of which are found in the Serengeti. The list goes on and on.
Experience The Culture Of Tanzania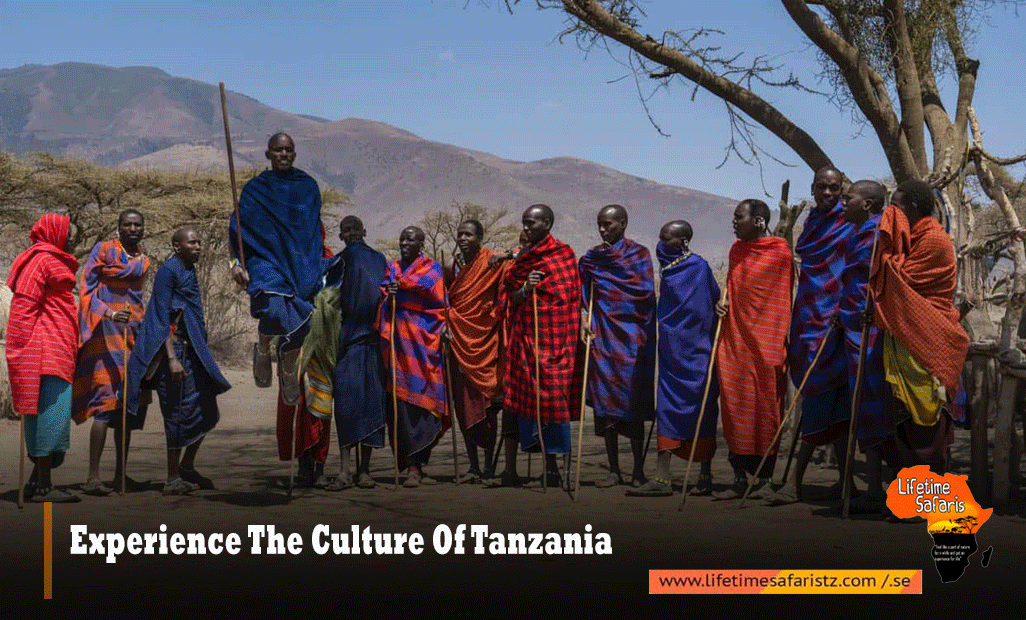 The Masai tribe of Kenya and northern Tanzania are a symbol of African culture and tradition. You can easily recognize them by their bright red robes, elaborately beaded jewelry, and slender build.
In the beginning, Masai originated in northern Africa and migrated south along the Nile valley. Afterward, they arrived in the area in the 15th century, taking over almost all the land in the African Rift Valley.
A few hours in the village will allow you to experience their customs and traditions. As they are truly hospitable warm and welcoming. So we highly recommend a visit to a traditional Masai village during your Tanzania Travel.
Hopefully, I have convinced you how awesome Tanzania Safari Tour can be. Now's the time. As they say, your bucket list is essentially a reflection of how well you've lived your life. And to fall asleep within the comfort of your Serengeti bush accommodation, after a full day of game drives and wildlife encounters, is something any bucket list should require. So go ahead, lean into the wildness of the world.
Lifetime Safaris can help you prepare the Best Safari in Tanzania. Rest assured that a Safaris Tanzania is one that you simply can bear in mind for a lifespan. Let's make it possible on @ Lifetime Safaris.
Related Post