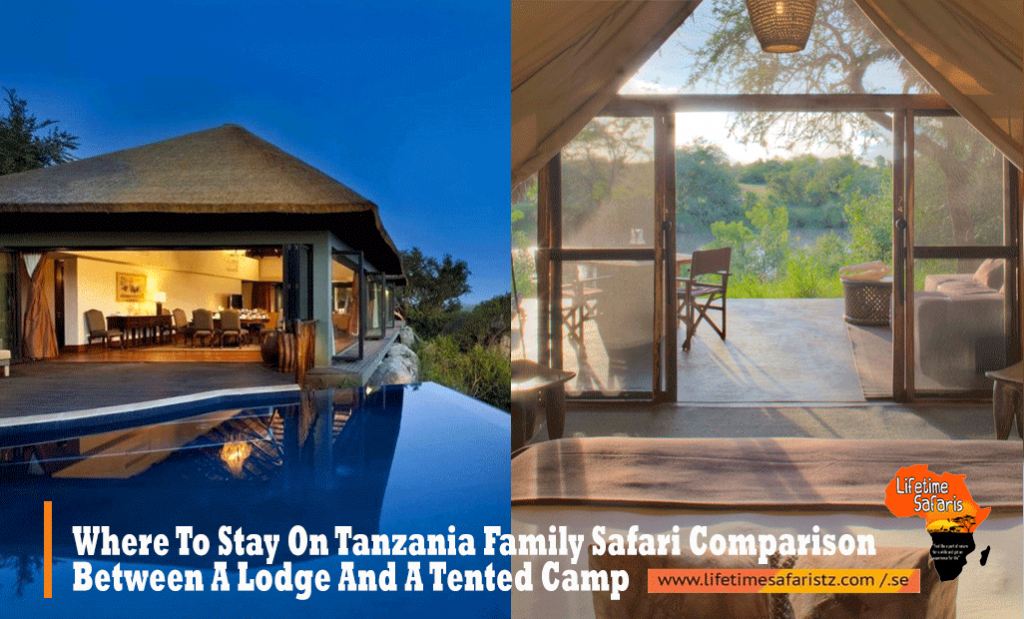 Have you been confused between the differences of Lodge of tented Camps in Tanzania? On your Tanzania Family Safari you will be provided with numerous choices of accommodation, among which the luxury lodge Safari Camps and tented camps are quite common. So let's understand what these are special accommodation types that you will be staying in on your Tanzania Safari Tours.
What is Tanzania Lodge Safaris?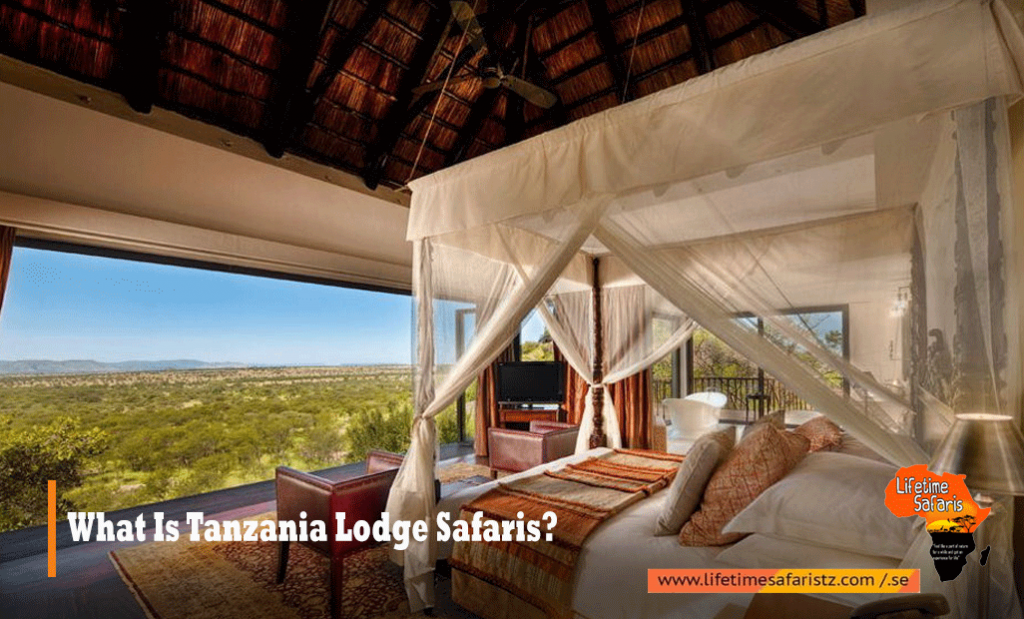 Among numerous Tanzania, Family Safari Packages, that we at Lifetime Safaris have to offer, the Tanzania Family Safari lodge stays are the most popular. They are part of the Tanzania Luxury Safari trip and are comparatively more expensive than the Camping Safari.
For a luxurious safari choice, you can choose the Lodge Safari packages.
Did you know that quite a several lodges in Tanzania Parks i.e. Sopa, Serena, etc. offer wildlife lodges?
Apart from this you also have the choice to combine your safari to enjoy both combinations of both lodges and camping safari.
The main advantage of staying in permanent camps is that it offers the extra advantage of being outdoors.
You will be able to hear hyena noises at night.
The toilet/shower facilities however in the safaris are very basic and there are more chances of bugs in your room than in a lodge.
On your Tanzania Safaris, you will find most of the lodges are located in the parks and public campsites.
What are Tented Camps in Tanzania?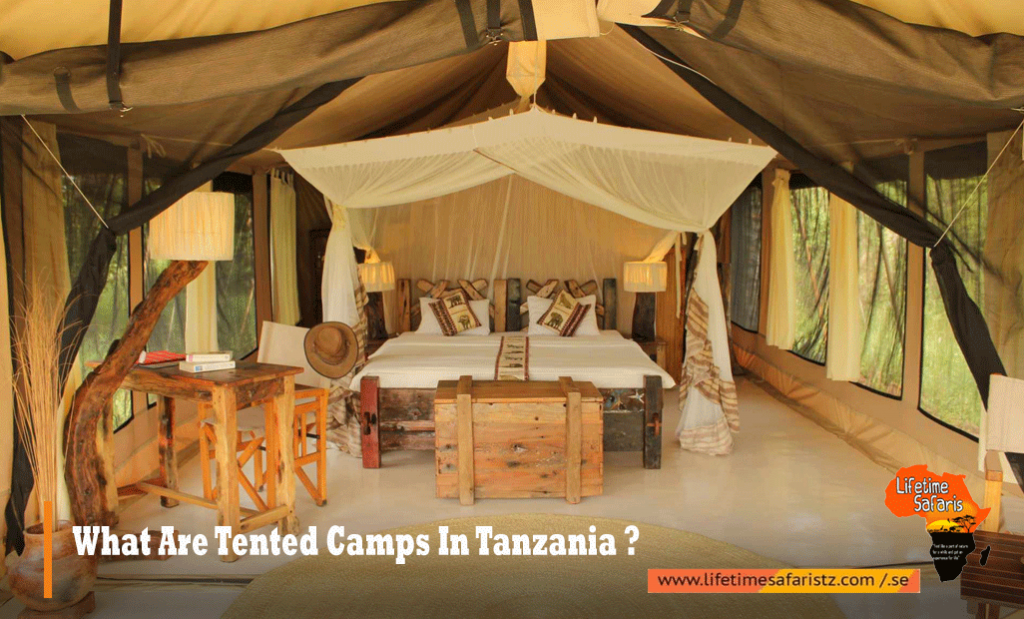 On your Tanzania Family Holidays what you are also offered by Lifetime Safaris is the Tented Camp facility on your Tanzania Safari Tours.
Did you know that the tented camps comprise of large walk-in tents or canvas structures with en-suite facilities including flush toilets and hot showers?
What many travelers have a miss-conception about the tented camps is that they are uncomfortable, small like ordinary camps.
But that is not the case. Tented camps are more luxurious than you would have ever imagined.
They even have a better comfort level compared to lodges.
In Tanzania, you will come across two types of tented camps: permanent, and mobile.
The permanent tented camps are in many ways similar to the lodges, as they are permanently settled in a location and have the same amenities as in a lodge.
These tented camps are however smaller compared to the lodges.
Another common concept of camping is the mobile camps which are more common in Tanzania than in Kenya.
You will find these camps would have been erected in private and exclusive campsites, a few moments before you arrive.
Their actual location varies from time to time, and therefore they are considered mobile.
You will be surprised to know that the more luxurious mobile camps consist of huge walk-in accommodation tents with king-sized beds and ensuite washroom facilities.
For budget travelers, we at Lifetime Safaris suggest you stay at mobile camps in Tanzania.
What is Tanzania Camping Safari?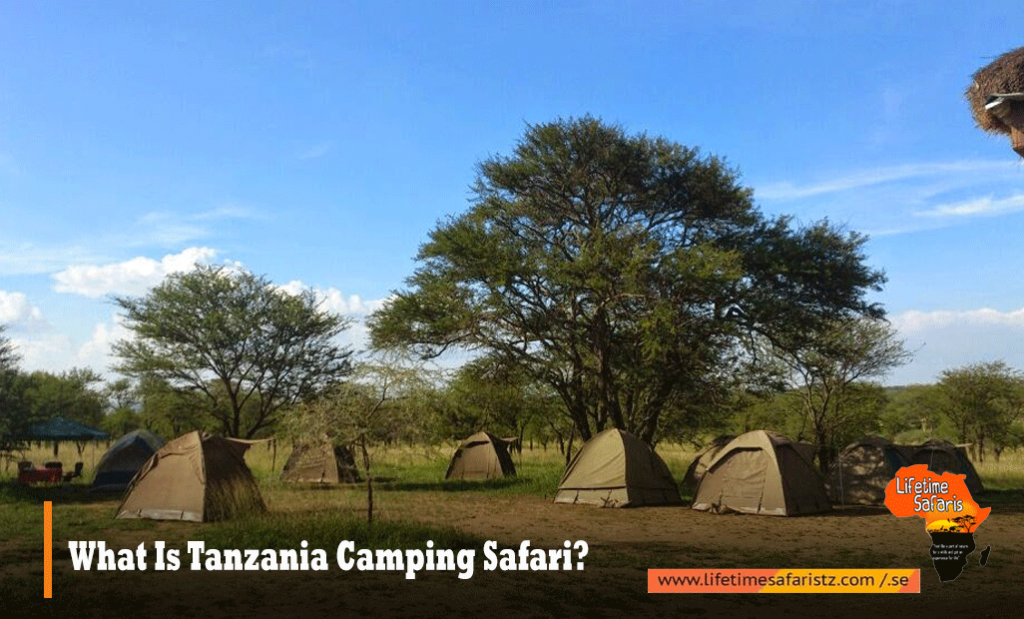 Have you ever wondered which the Best Tanzania Family Safari is? The camping safari is the best Tanzania Family Safari due to the adventures it provides and the facilities that you will be enjoying it.
If budget is not your concern, then Tanzania Camping Safari can be made more luxurious for you and your family.
But for budget-friendly travels, Tanzania Budget Safari is the best. For the best luxurious safari choices, you can go for Tanzania Lodge Safaris.
You can bask in the sun, read a book, while your kids may play games and you all can have meals together in the middle of the Tanzania National Parks. If that is your dream, camping safaris are just for you.
There is more flexibility in Tanzania Camping Safari compared to lodge Safaris. In Swahili, safari means one journey will convey to start another Tanzania journey! So you must embrace it!
Why choose these gorgeous Tanzania Safari accommodations with Lifetime Safaris?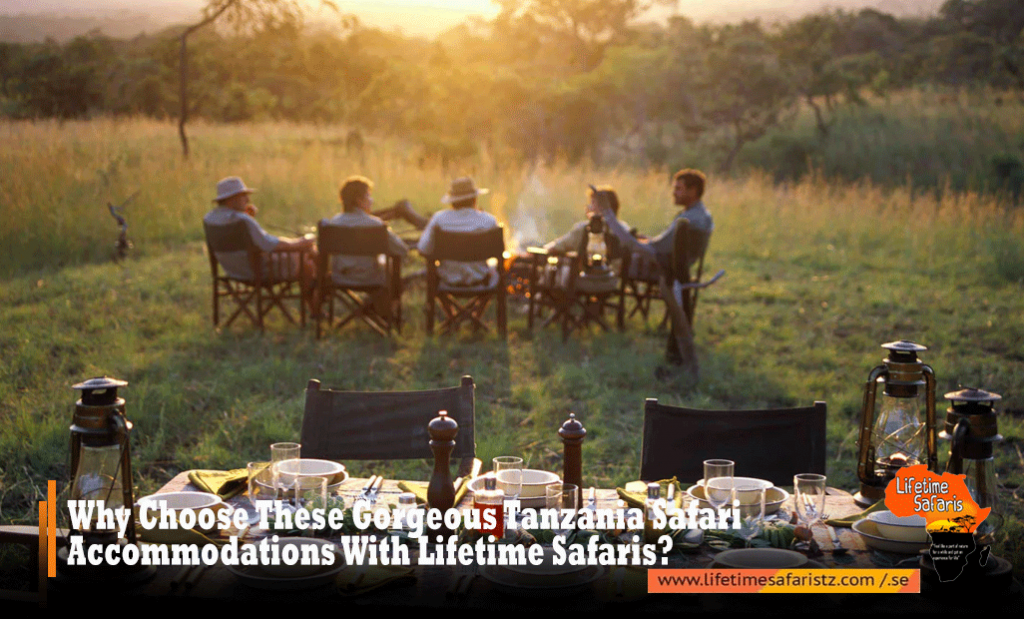 Go through our excellent Tanzania Family Safari Reviews that are live testimonials of our past clients if you wish to understand the quality of services that we provide our customers. Our guides, cooks, and park rangers are at your service 24/7 hours and support your luxury safari experience day in and out.
To enjoy the best if Lodge, Camping, and tented camp services, choose Lifetime Safaris and we promise you won't regret choosing us. Contact us to know more about these packages and accommodation types today!