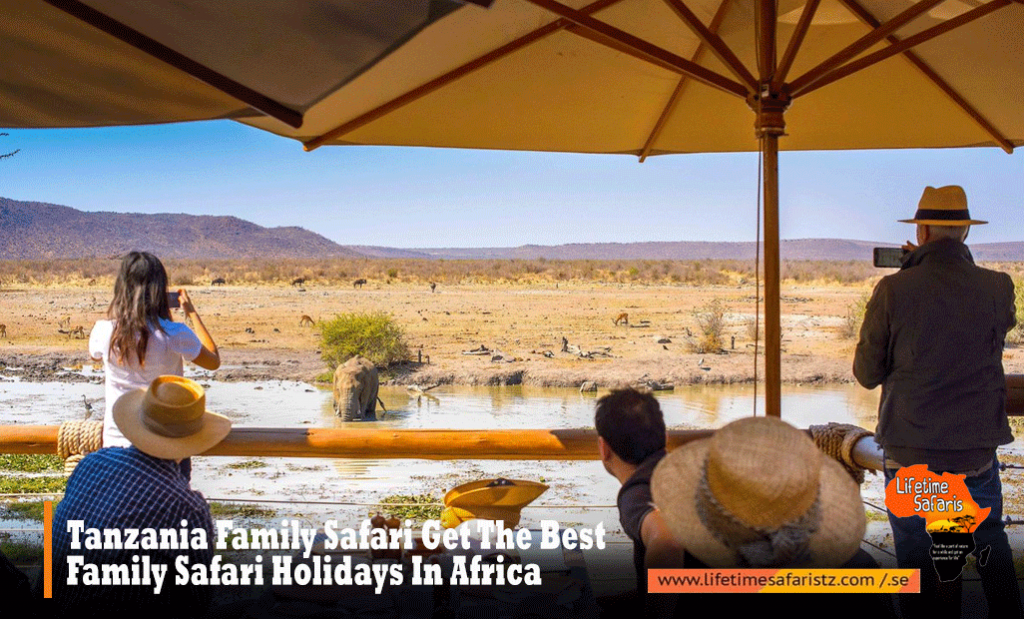 Spending time with family members among the diverse wildlife and the vibrant culture of Tanzania is the dream for the people living a competitive lifestyle. Tanzania Family Safari provides you exactly that and more!
It's the perfect vacation to introduce the wildlife of Tanzania to your children which they have seen only in Nat Geo channel and Textbook. Tanzania Safari Tours help you meet with the ethnic tribe and to enjoy the company of your family while watching the family of lions in Serengeti or giraffes in Arusha National Park.
TANZANIA FAMILY SAFARI TRIP HIGHLIGHTS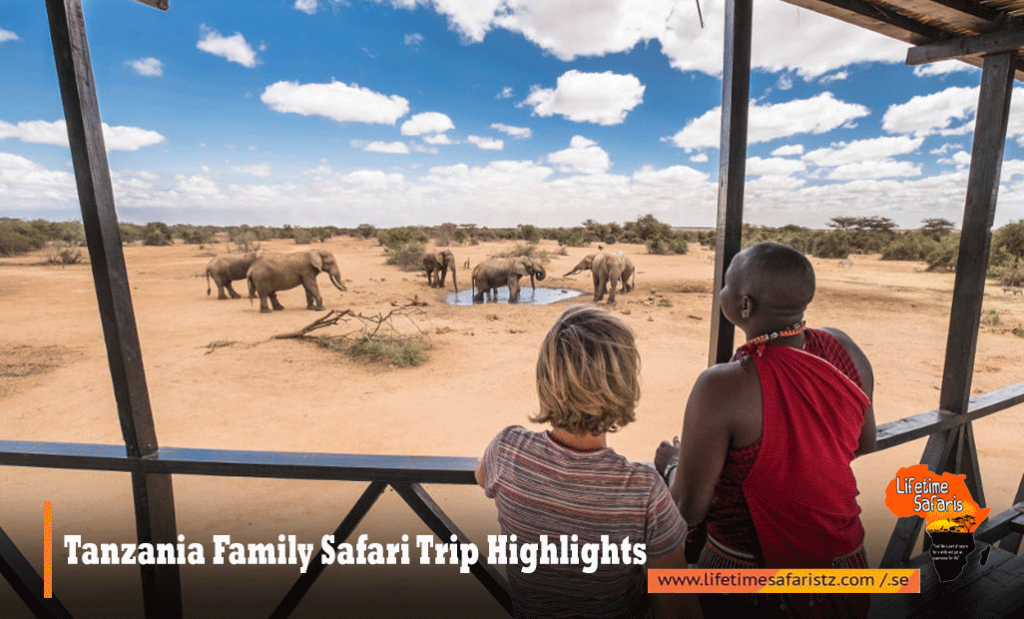 On our selected Tanzania Safari, you can experience the Best Tanzania Family Safari with Lifetime Safaris. Here are some highlights of the destinations.
Enjoying the wildlife safaris including the African Big 5, in Ngorongoro crater, the largest crater on the earth, and enjoying the view of tree climbing lions with other faunas in Lake Manyara National Park.
Encountering the furious lions and the magnificent zebra in Serengeti.
Watching the world-famous natural game, the Wildebeest Migration on Tanzania Safaris.
Walking with the Maasai tribe through the rift valley highlands and experiencing their cultures and traditions in their village.
Enjoying the picnic with your family and meet the family of the tallest animal of the earth, the giraffe.
Spend the most precious times with your family through family-friendly accommodations and authentic Tanzanian wilderness.
WHERE TO GO ON A TANZANIA FAMILY SAFARI HOLIDAY?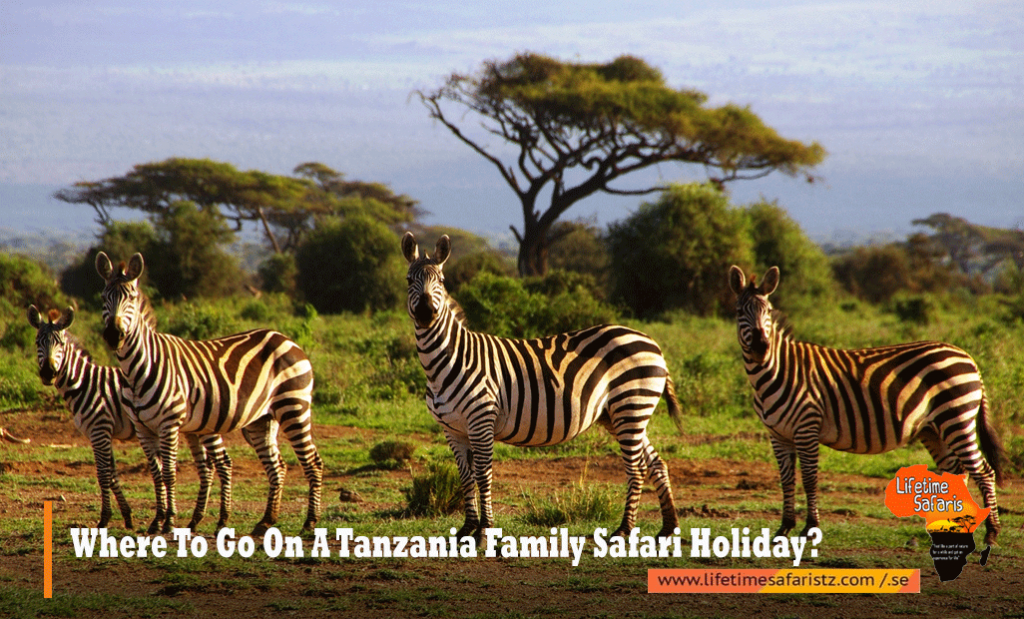 Serengeti National Park
Witness the Great Wildebeest Migration and observe the activities of cute little lion cubs. Enjoy the sunset view with your family. You can also watch the fight between lions and its prey for the survival of the fittest, on Family Safari Tanzania.
Ngorongoro Crater
As a home of more than 25,000 animal species and the largest crater on the earth which offers an easy wildlife safari where you're likely to see all your favorite animals in one day.
Lake Manyara National Park
Watch the tree climbing lions taking a nap on the treetop and the pink flamingos.
Zanzibar
After enjoying the safari, spend some time with your family and relax on the white sand beaches of the Indian Ocean and enjoy the blue turquoise water of Zanzibar.
HOW MUCH DOES A TANZANIA FAMILY SAFARI COST?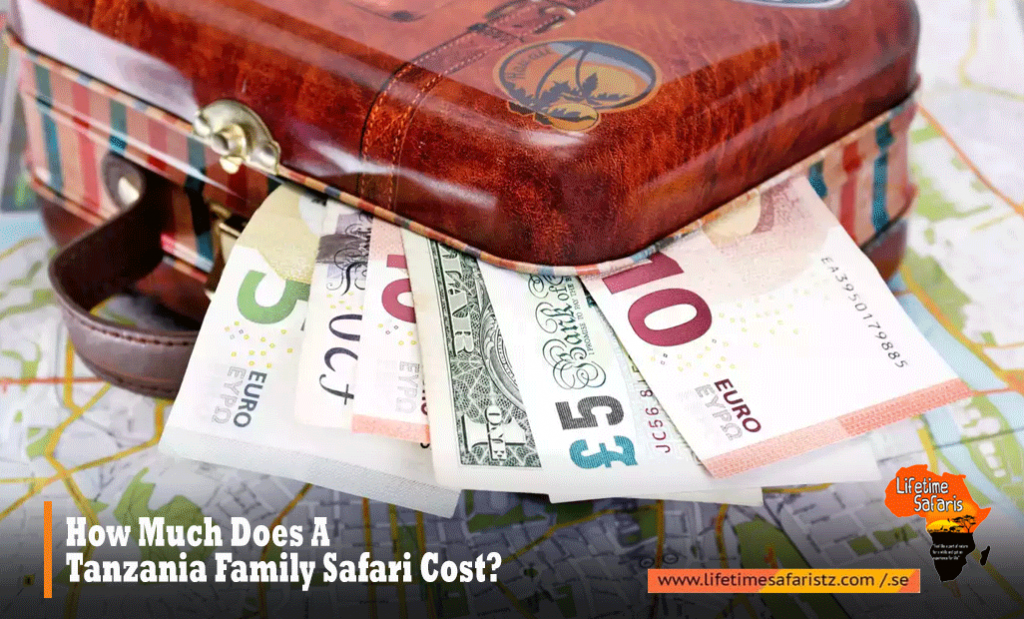 Depending upon the types of accommodation, Tanzania Safari Cost for a family starts at $855 for 4 to 6 members and $ 1500 for 2 to 3 members.
A Tanzania Family Safari cost includes:
All airport transfers in a private car
Transport and wildlife drives in a modified 4WD Land Cruiser or Land Rover with a photographic roof hatch and children seats if required.
Services of a professional English speaking safari guide
All wildlife reserve entry fees at Ngorongoro Conservation Area
Game drives in Lake Manyara and Serengeti
Visiting Massai Village
Guided village and nature tour at Lake Manyara
Coffee/Tea with picnic lunches
Domestic Flight Serengeti-Zanzibar
WHEN TO GO ON A TANZANIA FAMILY HOLIDAY?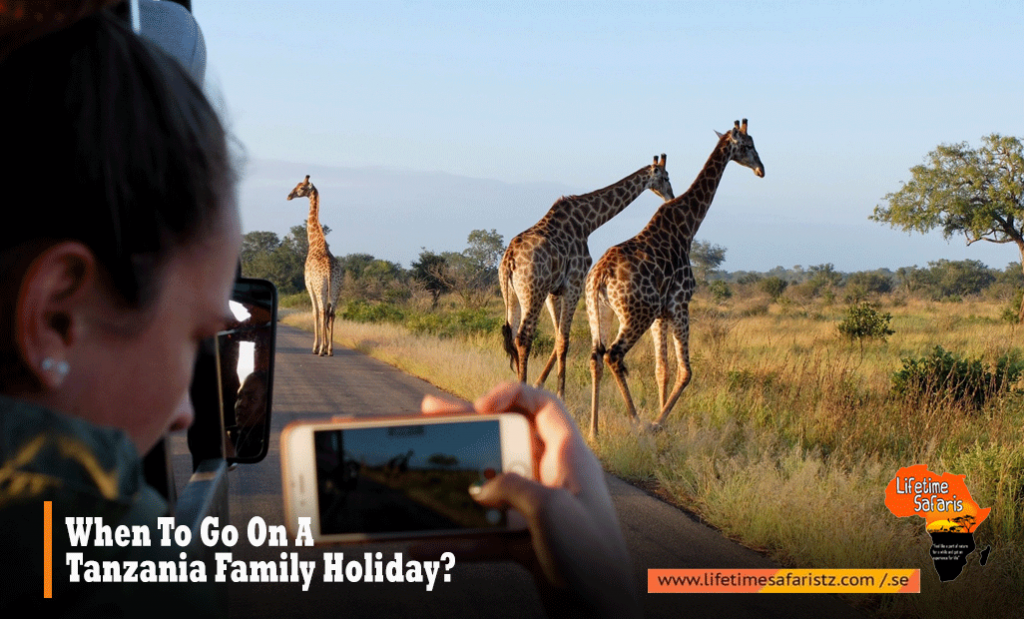 Tanzania enjoys a fairly temperate climate making it a great destination for year-round travel.
January to March and June to October is the Best Time For Safari In Tanzania.
For Tanzania Family Holidays, July to October as a dry season is the perfect time for the safari.
TANZANIA FAMILY SAFARI ACTIVITIES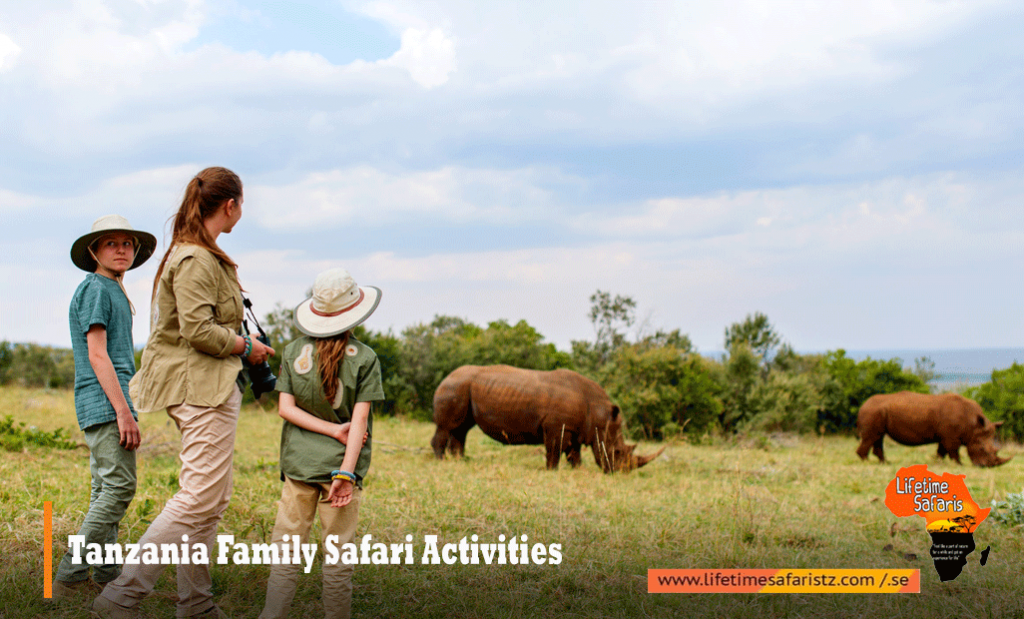 Here's a selection of our favorite family-friendly safari properties in Tanzania.
Tanzania Hiking Tour
On Tanzania Family Safari, you can go hiking on Mount Meru in Arusha National Park. If you all are comfortable with Climbing Mount Kilimanjaro, you can hike to reach the highest Uhuru peak of Mount Kilimanjaro. But, choose the most comfortable and suitable route for the successful summit on Mt. Kilimanjaro.
Tanzania Biking Tour
Tanzanian destinations also offer biking or cycling tours to get a unique experience and sense the most pleasant nature while riding. The places you can go to for cycling are Arusha National Park, Lake Natron, and the Ngorongoro Crater along with the Maasai villages.
Tanzania Wildlife Safari
Tanzania has an enviable list of wildlife safari attractions that offer parks such as the Serengeti, Ngorongoro Crater, Katavi, Selous, and Mount Kilimanjaro.
TANZANIA FAMILY SAFARI ACCOMMODATIONS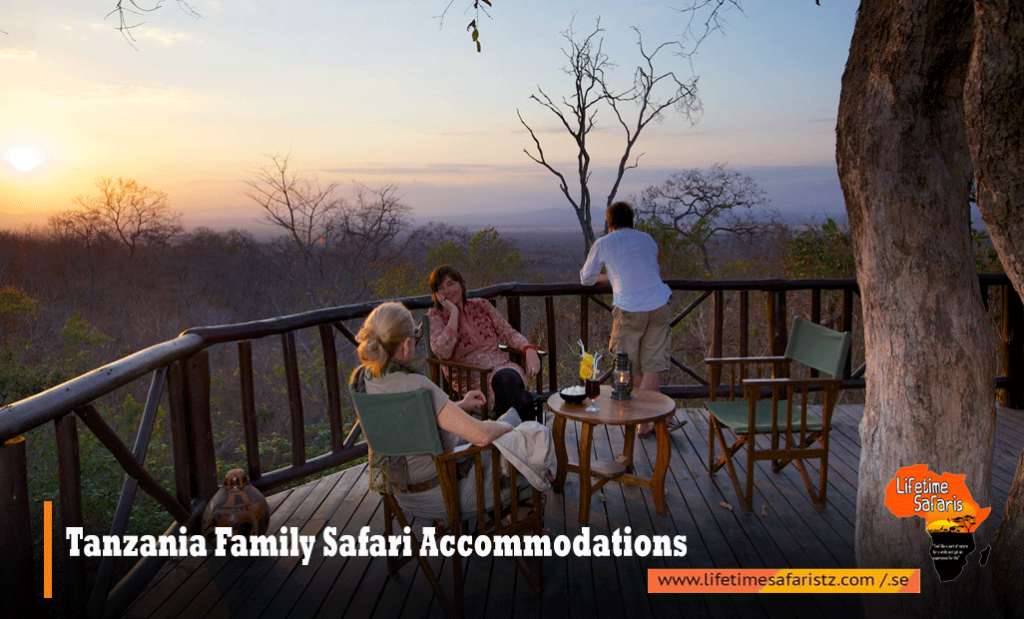 A Tanzania Safari is the ultimate vacation for families, and even more so if you select the safari lodge that is right for you.
Nyerere Impala Camp
Located on the banks of Rufiji River, Nyerere Impala Camp has a large, relaxed, open-plan area on wooden decking with a well-stocked bar, in the center. There is also a swimming pool to cool off on your Safari Tours Tanzania.
Kwihala
Situated deep in the bushes of Ruaha National Park, Kwihala is a classical camp that offers an exclusive safari experience for Family Safari Tanzania in this vast land of dense forests.
Sayari
Situated in the northern part of Serengeti National Park, Sayari comprises of 15 bright and spacious suites with walk-in showers, al fresco tubs, verandas, and a beautiful swimming pool in the natural rock.
Important Notes
Please note that these trips are for adults and children traveling together and there must be at least one child under 18 with you.
The minimum age for children on this trip is 5 years old.
A discount of 10% applies on this trip to children below 17 years at the time of travel.
A Single Supplement is available on this trip, please ask your booking agent for more information.
START PLANNING YOUR FAMILY SAFARI TRIP IN TANZANIA
We hope, you got a clear picture of how your Tanzania Family Safari would look like.
You can make your family safari trip most enjoyable by getting Lifetime Safaris splendid services and the best stays and accommodations. Lifetime Safaris has over 10 years of experience in hosting Safari travelers and customizes Family Safari Holidays Tanzania as per your demand. Get in touch with us by visiting @lifetimesafaristz.com