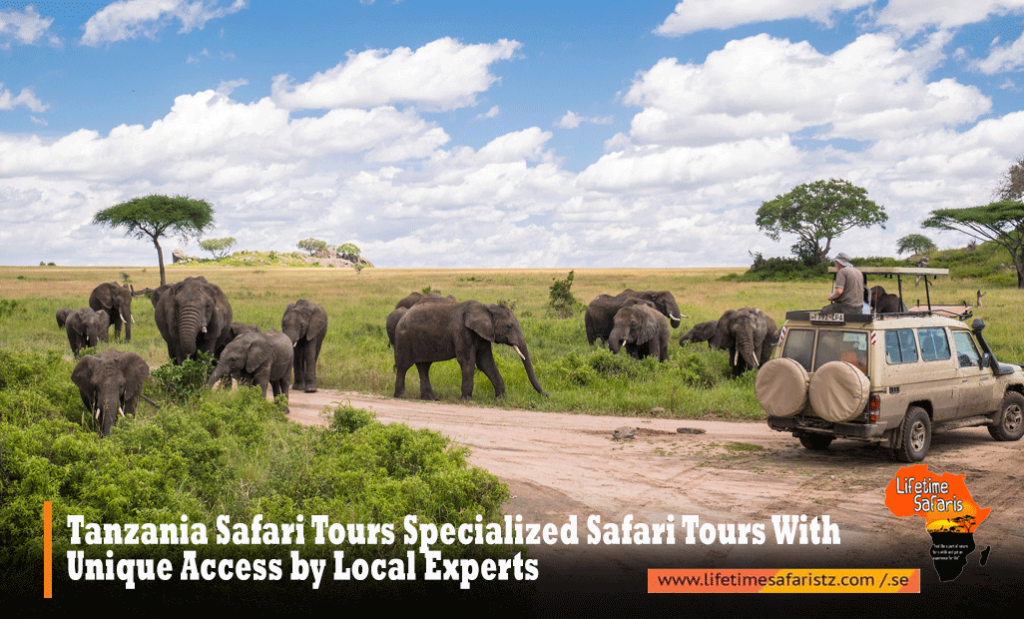 Tanzania, the paradise land of nature and wildlife attracts travelers from walks of life on an incredible journey of Tanzania Safari Tours. As a representative of the large diversity of flora and fauna, Tanzania Safari offers numerous ways to enjoy the pristine nature and wildlife of Tanzania.
WHAT IS TANZANIA SAFARI EXPERIENCE?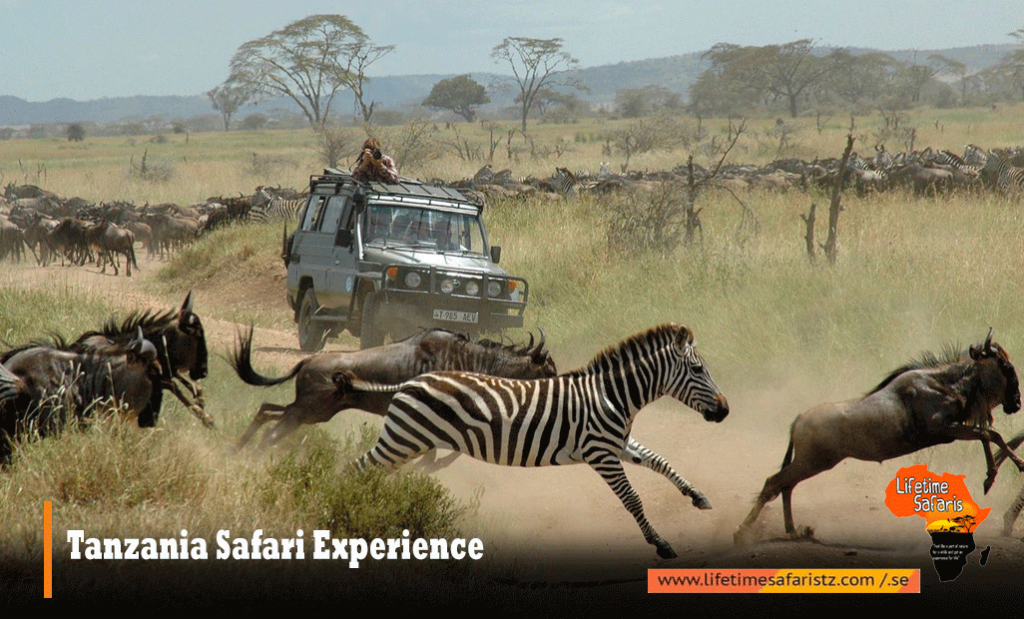 The reason for the unequivocal experience of Tanzania Safaris is the charming parks, game reserves, lakes, and many others. Watching the great wildebeest migration hosted by the Serengeti Mara ecosystem is one of the major attractions in Tanzania.
Packed with countless natural and wildlife, Tanzania is a popular place for adventure as well as nature enthusiasts, travelers, explorers, zoologists, and TV channels like Nat Geo and others. Tanzania is the home of Mount Kilimanjaro, the highest peak of Africa is itself a mysterious iconic mountain wearing snow as its throne. So, Tanzania has become a popular place for adventurers.
WHY LIFETIME SAFARIS?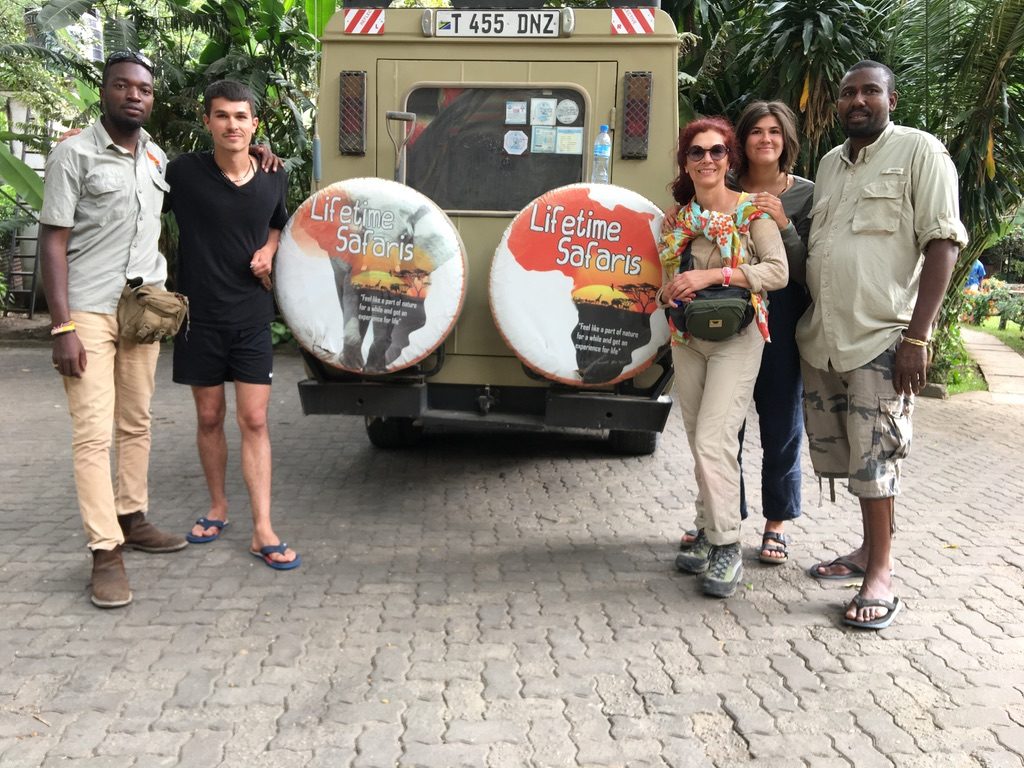 At Lifetime Safaris each person you will meet is enthusiast about Safari and Tanzania. Safari is what keep us growing and keep us going. Not only we are dedicated to making our guest's experience exceptional but also we are committed to giving our bit to society. We are well aware of the environment and wildlife.
We Pay Attention
As Tanzania Safaris are designed based on your desires, we listen to your interest and focus on your ideas and suggestions for both normal and personalized itineraries.
We Are The Experts
Our expert teams are known for the first-hand choice of any products and services. Our teams travel a different continent and get up to date with the latest developments. We know the demand of each customer and acknowledge their priorities.
We Are Right There Where You Need Us
Our office is in Arusha city and our team is always available to discuss your itinerary, answer your questions, and providing the up-to-date tips and information. We are available 24/7 hours, to help you out in any problems and to solve all the requirements.
Personalized Service And Competitive Prices
Lifetime Safaris with more than 10 years experience, offers personalized services and the best Safari At Tanzaniaat most affordable competitive prices.
We Love And Live For Africa
As we are the locals of Tanzania in Africa, we are proud of the nature, landscapes, animals, and culture of our country. We know the hidden hotspots of each area and have a bond love and passion with each other.
With the help of our affordable Tanzania Safari Packages, we help you enjoy the Best Safari In Tanzania letting you effortlessly traverse through the nature in this magical land of Tanzania.
HIGHLIGHTS IN TANZANIA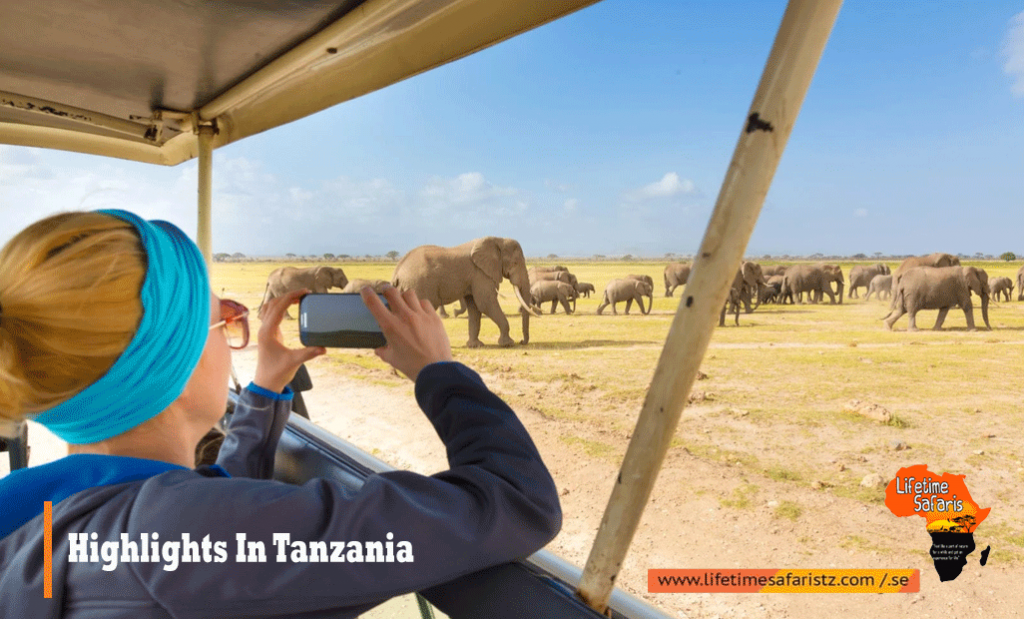 Tanzania's highlights are among the most sought after of all safari destinations in Africa, with marvelous places like –
The Serengeti
Serengeti National Park is a huge safari destination in the vast Serengeti area. Known as the oldest and largest ecosystem of the world, Serengeti is famous for the great wildebeest migration and the highest concentration of lions.
The dotted acacia trees on the extended golden Savannah grass plains make it a magnificent landscape. In southern Serengeti, you can enjoy the game view while Grumeti River in its western corridor, offers to watch the encounter between crocodiles and wildebeests during migrations.
The Ngorongoro Crater
Comprises of high land plains, Savannah, woodland and forests, Ngorongoro Crater is the largest unbroken caldera in the world. The crater is home to 25,000 mammal species. The crater also has an alkaline lake and famous for spotting African Big Five.
Oldupai Gorge as a place of discovered earliest human fossils is one of the major highlights of Tanzania. Ngorongoro crater is also known as a calving place of mammals, especially for wildebeest in February and March.
Ruaha National Park
Known as the largest national park in Tanzania, Ruaha National Park is the home of the Great Ruaha River. In the dry season, you can spot the highest concentrated wildlife on the bank of Ruaha River and offers excellent wildlife viewing. You can spot varieties of antelope species in this park.
Kilimanjaro National Park
Counted as the only freestanding tallest mountain of the world, Mt. Kilimanjaro can be found in the northern part of Tanzania. Located in Kilimanjaro National Park, it has a height of 5895m and the best place for hiking.
There are seven routes and also has five ecological zones, you have to hike through. The snow-crested mountain also offers a scenic and pleasant view, especially of its Rainforest zone and unique floras. Each year more than 40,000 hikers visit this mountain to reach on the summit point.
Zanzibar
Famous as the spice island, Zanzibar features the stone town and beach with blue crystal clear water. You can visit the spice farms and watch the manufacturing process of spice and also explore the stone town as an ancient town. The beautiful beach offers visitors to relax and enjoy the water sport activities. Zanzibar is a famous place for honeymooners.
OUR SAFARI PACKAGES IN TANZANIA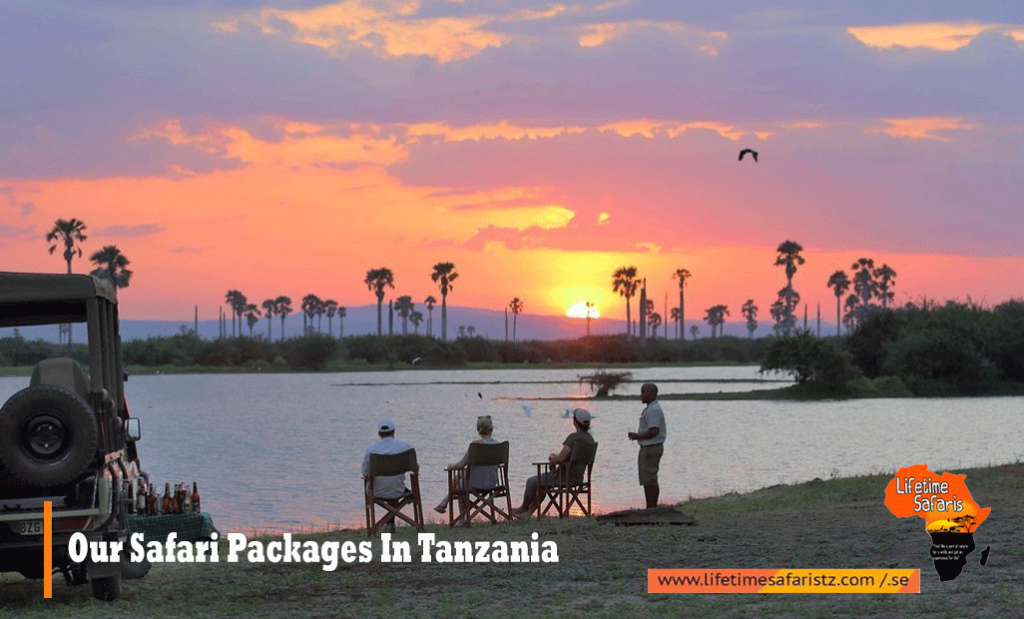 To give you the opportunities for different tastes of Tanzania Safari, we are providing varieties of Tanzania Safari Packages.
TANZANIA SAFARI TRAVEL GUIDE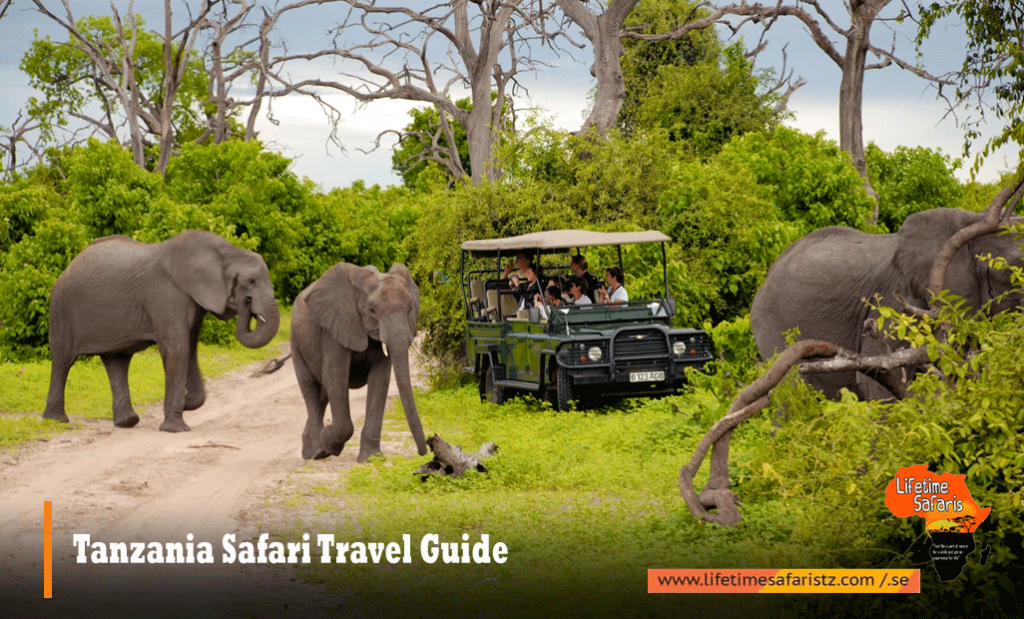 Safari Parks And Wildlife
Each park in Tanzania has its specialties and among which Serengeti is known for the highest number of lion and the great migration. In the Ngorongoro crater, you will find the high density of wildlife while in Tarangire, you will spot highly concentrated elephants, baobab trees, and tree-climbing lions. Lake Manyara National Park is famous for birding and tree climbing lions where you can spot the huge flocks of flamingos. You can also enjoy the game drive on the bank of the lake.
Best Time For Safari In Tanzania
June to October, the dry season is the Best Time for Safari in Tanzania. To avoid crowds, you can go in the short dry season from January to early March.
Visa And Accommodation In Tanzania
Before getting ready for Safari To Tanzania you need to apply for your Tanzania Visa. You can get Tanzania 90 days single entry visa on arrival at the airport by showing the required documents and paying USD 50. You can also apply at your nearest Tanzania embassy. For USA citizens, there are multi-entry visas for USD 100. Some countries can also get a referred tourism visa in the nearest embassy of Tanzania. In Tanzania Safari Tours, you will get three types of accommodation depending upon the budget and choice. These are Budget safari accommodation, mid-range accommodation, and luxurious accommodation.
Our Safari Prices
Lifetime Safaris, as a popular tour operator, offers to experience Tanzania Safari Tours at most reasonable prices. The safari prices vary according to the accommodation you have chosen. For example, you can only get the luxury and premium comfortable lodges only in custom or luxury packages.
Safety And Vaccination In Tanzania
Though the crime rate is very low, there are low-level crimes happens in the city. As we are with you, there is no need to think about it. But for the Tanzania Safety issue, you have to leave the valuables like jewellery in your booked accommodation.
As Tanzania is a malaria-risk country, you should bring mosquito repellent and Malarone tablets to be safe. The vaccinations you will need are for Hepatitis A & B, measles, diphtheria, mumps, rabies, and the certification for Yellow fever.
Etiquette In Tanzania
You will receive a welcome from local people; ethnic tribes like Massai tribes in the northern part of Tanzania while you will meet the Muslim population in Zanzibar.
TANZANIA SAFARI FAQS
In which park I can meet the chimpanzees and monkeys?
During Tanzania Safari Tours, you should visit Gombe National Park.
What is the best time to watch the great migration?
For the great migration, you should visit Serengeti National Park between June to September.
You can read about the comments and reviews of satisfied clients in Tanzania Safari Tours Tripadvisor.
Relax and let us the passionate local expert organize your dream safari in Tanzania. This is your vacation so it should be stress-free!
LET LIFETIME SAFARIS ORGANIZE YOUR SAFARI IN TANZANIA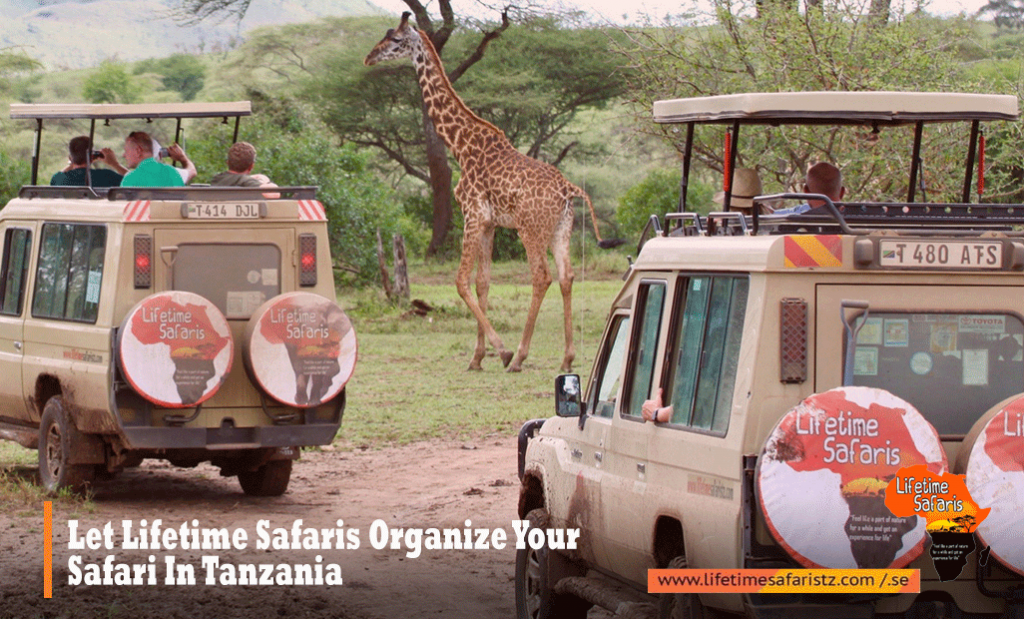 With an experience of more than 10 years, Lifetime Safaris is one of the popular tour operators which provide the Tanzania Safari Tours at most affordable prices and dedicated services through the professional and experienced guides. To make your Tanzania safari more unique and unforgettable, visit @ lifetimesafaristz.com