Tanzania is a country that sets things into motion with iconic sights, tribal cultures, and natural marvels. The snow-capped peak of the majestic Mt Kilimanjaro, the Serengeti's golden, grassy plains, the pink blush of Lake Manyara and the yearly migration of millions of wildebeest are just some of the delights waiting for each and everyone in the world to come and watch the exceptional & exclusive wonders of Tanzania. There is no dearth of natural sights in this country and with Lifetime Safaris you be assured to see the best of Tanzanian destination with our tailor-made itineraries.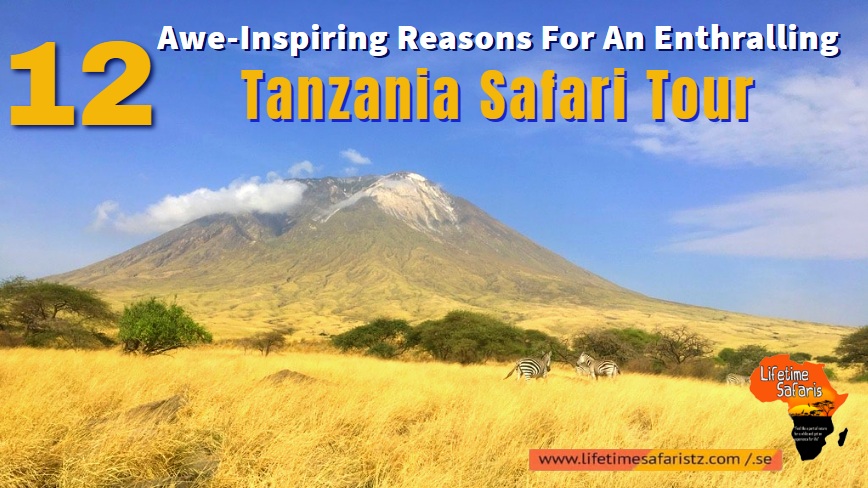 Below we have listed 12 awe-inspiring reasons for an enthralling Tanzania Safari Tour:
1. Experience The Uniqueness Of Northern National Parks Of Tanzania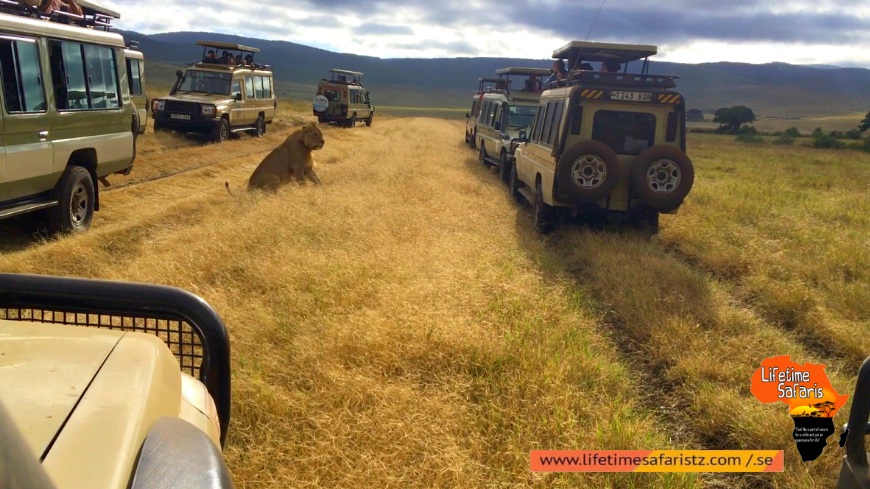 If you are travelling to Tanzania for the first time and are confused over which Tanzania National Parks to visit them without a doubt choose the Northern Tanzania safari circuit as it houses many national parks that are exceptionally rich in terms of wildlife and landscapes. The national parks are the best places in Africa to explore the Big Five. From the great migration of the Serengeti plains to the beautiful landscapes of the Ngorongoro region and Lake Natron. The journey not only takes you to the wilderness but also allows you to witness the traditional life of the Maasai the Hadzabe and others which makes this one of the most soul-stirring destinations to visit.
Tanzania National Parks are designed to suit all kinds of interests, preferences and comfort levels. If you are interested to know briefly about these fascinating National Parks, then read our blog "Top 6 Most Renowned Tanzania National Parks – The Pride Of Africa".
2. Witness Tanzania's Great Wildebeest Migration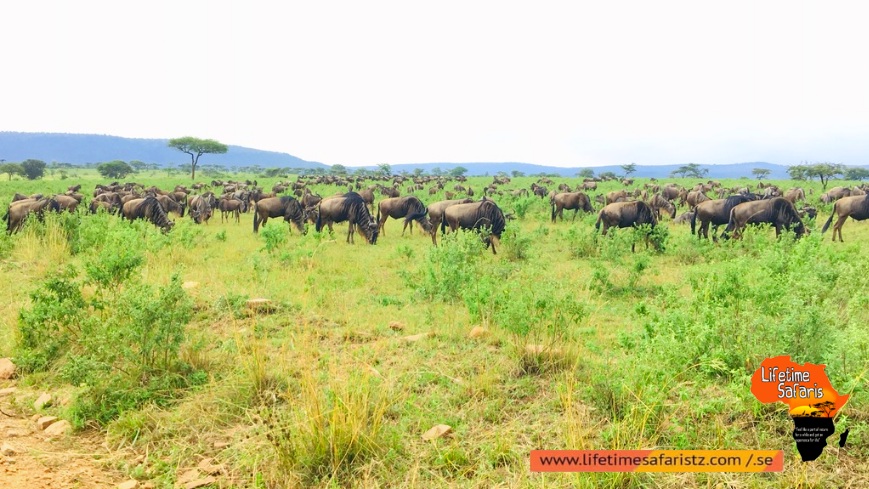 Over 1.5 million wildebeest, zebra, and gazelle move across the plains of Serengeti Maasai Mara ecosystem in search of greenery, water, and breeding grounds. Along with age-old migration routes, each wildebeest guided by its survival instinct cover from 800 to 1000km on its journey. With many predators lurking behind them, this is a circle of life and death that intrigues every safari traveller.
So, irrespective of your time of visit you can watch this dramatic natural spectacle amid Tanzania Safari Tours as this journey continues year around.
Follow the most thrilled, adventurous and destructive movement of wildebeest escorted with zebras and Cape buffalo, in search of shelter, food, and water from the grassland of Kenya to the green land of Tanzania & wish to track theme. Here are some "Experts Ideas And Ways To Track The Great Wildebeest Migration", follow it & enjoy your trip.
3. Perfect Enjoyment For Outdoor Enthusiasts – Tanzania Golf Safari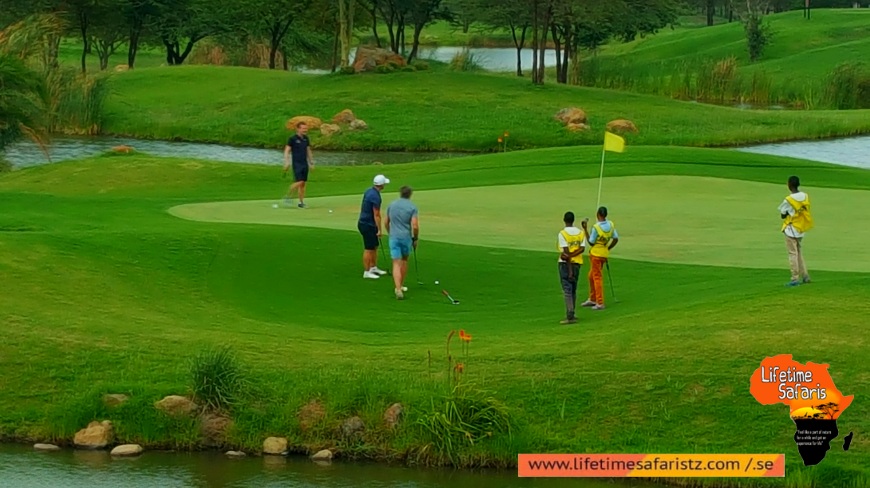 If you are an avid golf lover, then our Tanzania Golf Safari to Kili-golf is best suited for as it is the perfect blend of nature, relaxation, and golf. It is touted as the Tanzania best-kept secret and one of the best golf courses in the world.
Nestled between Mt Kilimanjaro and Mt Meru, it's the grandest spot for relaxation with the fairways and holes flawlessly mixing into the natural magnificence of the landscape to make a stunning spell.
Golf Safari Tanzania specially organised for keen golfers, those who want to refresh there busy life by playing golf. If you are interested to part of the most beautiful golf courses & need more information regarding it, then read our blog "How Can Tanzania Golf Safari Amaze Your Holiday Trip?"
4. Follow The Wildlife On Your – Tanzania Horse Riding Safari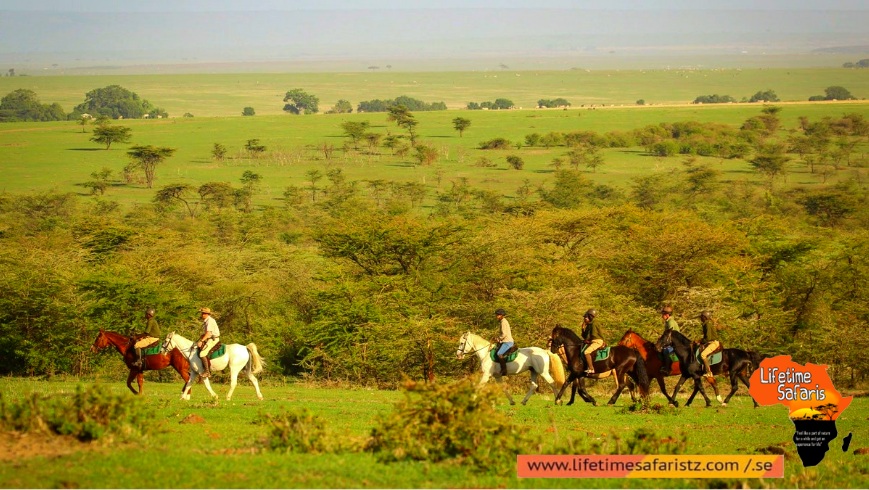 Tanzania Horse Riding Safari is ideal for those who want the ultimate outdoor feeling. It allows you to come closer to nature sans the confinement of the safari vehicle.
Our Horse Riding Safaris allows you to going the off beaten track and indulging yourself in the equestrian as you ride through the beautiful landscapes to follow herds of wildebeest, zebra, antelope, and other hooved animals.
Tanzania Horse Riding Safari is the most adventurous way to enjoy the spectacular game viewing of Africa. It creates unbeatable memories in your Tanzania Safari Tours, what can last a lifetime. For more information you can read our blog "Want To Have A Dynamic And Wilder Experience? Don't Be Hesitating To Pick Tanzania Horse Riding Safari".
5. Start Your New Life On The Land Of Tanzania – Tanzania Honeymoon Safari
The honeymoon as the name proposes is a period of uninterrupted romantic bliss at the start of your brand new relationship. So, if you want to make the most of it then the wilderness of Tanzania Safari and sandy white beaches of Zanzibar are perfect for you.
And we know that you might want some privacy an alone time so that we have chosen camps/lodges which will give you a most extreme security time, we don't consolidate you with any groups, Tanzania Honeymoon Safari is typically private visit, for you and your driver only!
Honeymoon is the first and most adventurous moment for every couple & everyone wants to make it memorable for lifetime. So if you start their life from a place where, both of you can spend every single moment with each other & wish to "Outlining Your Honeymoon Trip? Select Tanzania Honeymoon Safaris For Most Remarkable And Romantic Experience".
6. Capture The Magnificent Wildlife Activities – Tanzania Photographic Safari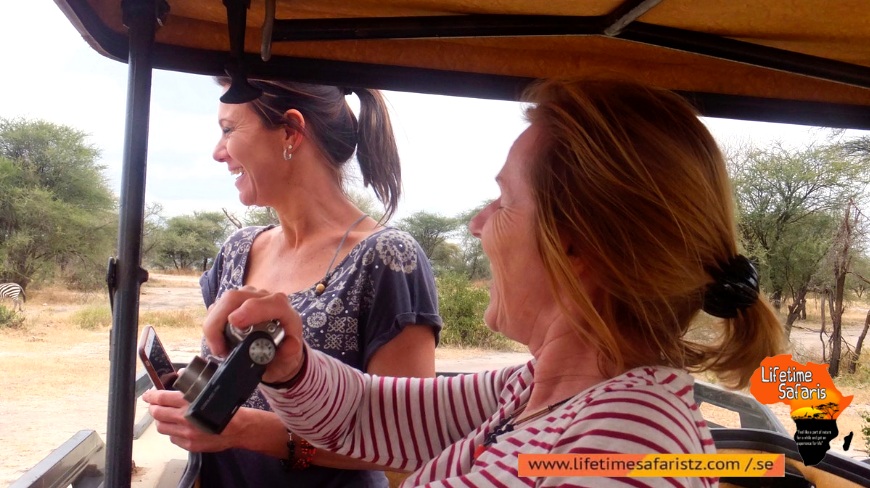 If you are an avid photographer freak and love to capture landscape, wildlife or people, then Tanzania Photographic Safari should be on your next itinerary.
A Tanzania Photographic Safari not only allows you to capture the stunning landscapes, the exuberant wildlife, and the colourful Maasai warrior tribes but also give the chance to capture the most dramatic natural spectacle, the Wildebeest Migration in your lenses.
Tanzania, Africa, is that heavenly land where you will be able to get all the exciting & adventures moments in an exceedingly single place. So in one click you can capture the breathtaking beauty of this magnificent nature of Tanzania. In that case "Why You Need To Go On A Photographic Safari To Tanzania With Lifetime Safaris?" Click it & get all the answers.
7. Tanzania Cultural Tours To The Maasai–Village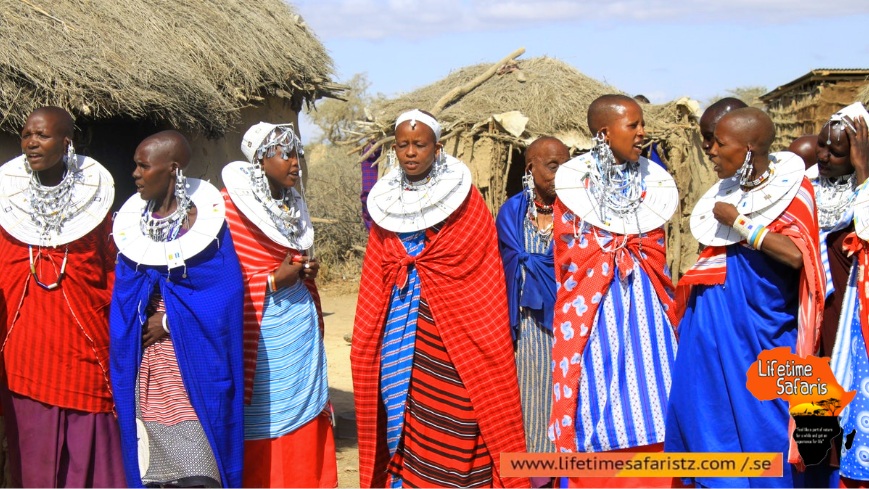 A visit to Maasai village not only gives you a chance to interact with locals and see their way of life but also enriches your safari experiences. Our Tanzania Cultural Tours are eco-friendly and we take utmost pride to showcase the Maasai life in their traditional village.
Tanzania makes you more skilful and helps you to know about the history of this world. It contains the huge distinction between every living being you see in it. Dream to a magical trip, where you can explore 120 specific and ancient cultures of the globe, "Go On A Tanzania Cultural Tour & Be The Part Of Their Local Community".
8. Enjoy The Adventure Of Tanzania Safari With Your Family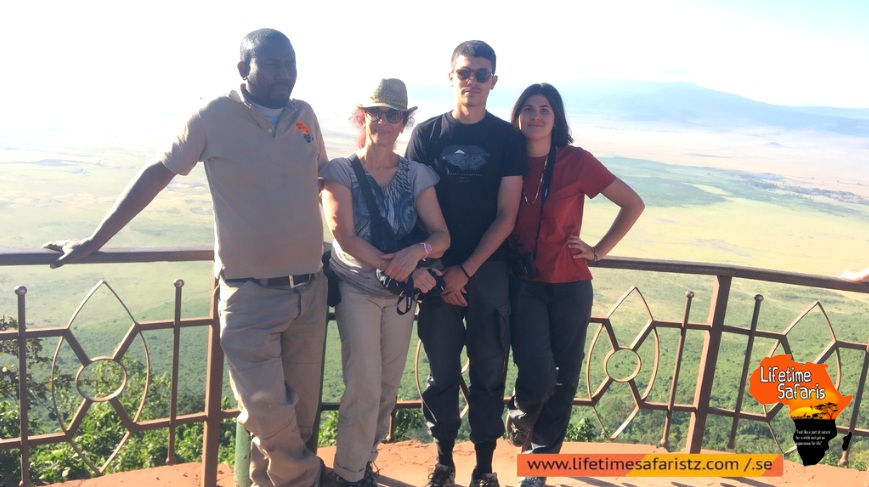 In the hindsight, if you are thinking of taking a family vacation but are not sure if a safari holiday is perfect or not. Then, leave your worries because with our Tanzania Family Safari adventure you can be assured of the best holiday as we have activities for adults and children alike. Tanzania Safari Tour can be an eye-opener of young kids as it allows them to closer to nature and wildlife which they have only seen on TV, tablets or mobile phones. It can be truly enriching from them.
Tanzania offers many attractions that will keep engaging from the elders to the kids.  Tanzania Safari activities can be the most adventurous activities that will bring a lifetime memory for you and your family members. It also teach you some life lessons, here we mention some them "9 Best Life Lessons You Can Learn In Your Tanzania Family Safari".
9. Explore The Diverse Wild Heart Of Tanzania – Luxury Safari Tanzania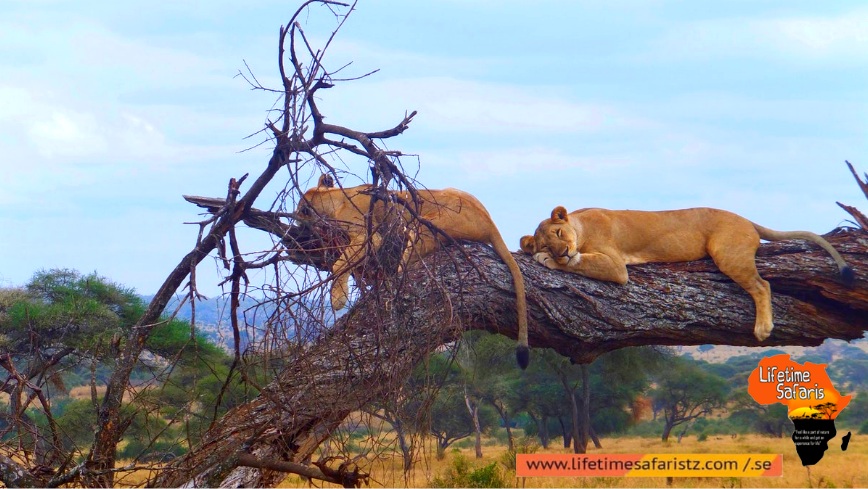 If you prefer luxury-style holiday and are not sure if you can do a Tanzania Safari, then you are highly mistaken as gone are days when you had to stay in a tent with limited facilities.
Nowadays, you can be assured of the best hand-picked luxury accommodation stylish 4 to 5-star lodges with comfortable beds and en-suite bathrooms, exquisite cuisine and breath-taking views for you to enjoy your Luxury Tanzania Safari trip.
10. Spent Some Time With Orphans – Tanzania Volunteer Program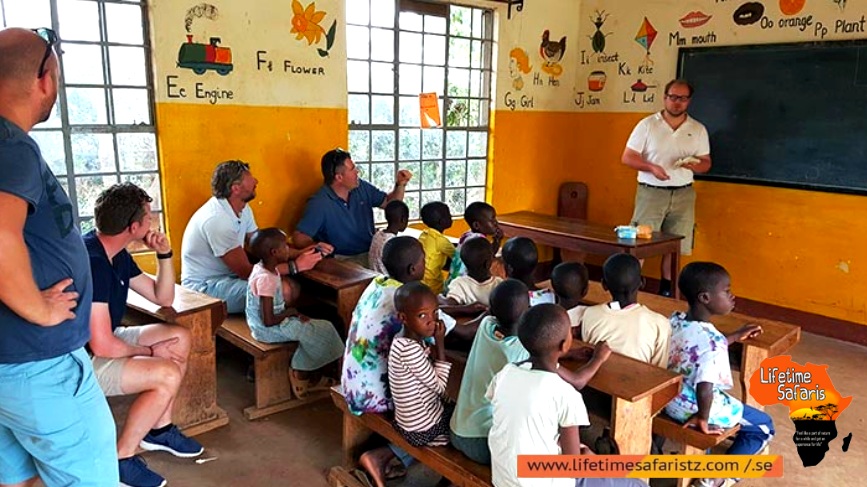 During your visit to Tanzania, if you want to do more than just sighting the beautiful landscapes, then Tanzania Volunteer Program is the thing for you. A volunteer program is not only a noble way to spend your time but can also impact the lives of the children by moulding their futures.
Make a difference in the lives of these orphan children with our volunteer programs.
11. World-class Climbing Experience On Tanzania – Climbing Mount Kilimanjaro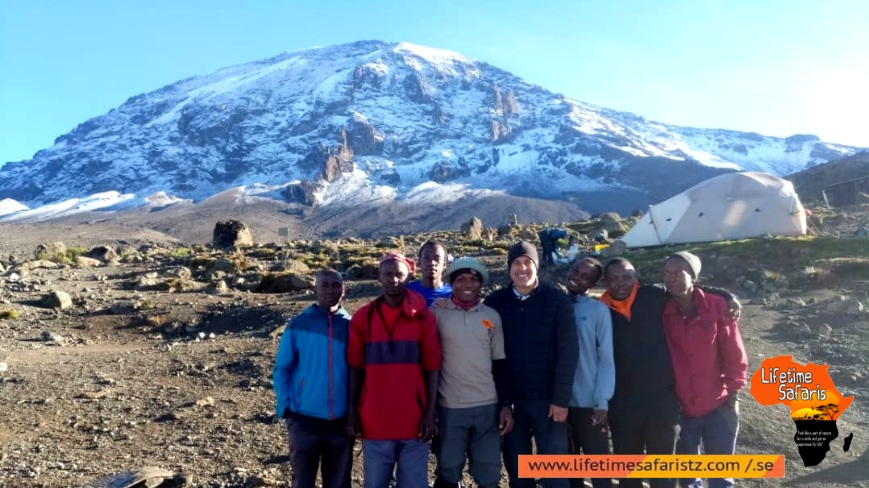 Nobody can deny the fact that Mount Kilimanjaro is one of the star attractions in Tanzania and Africa. Yet at the same time, individuals dread to climb it believing it to be troublesome. However, we don't believe this as it is only a mere conception.
Climbing Mount Kilimanjaro isn't troublesome in any way. Anyone who is a physically fit can summit it. And with our abled guides and porters, you can be assured of a successful summit as they know Kili at the back of their hands and guide you through the terrains of Kili to a successful summit.
Mount Kilimanjaro is certainly one of those endeavours which are both challenging and rewarding. Achieving the summit is not so easy, but it's not impossible. Want to know how you can achieve it; here are "5 Things You Need To Do The Night Before You Climb Kilimanjaro" & one step ahead to your success.
12. Relax On Unspoiled Beaches Of Tanzania- Zanzibar Beach Holidays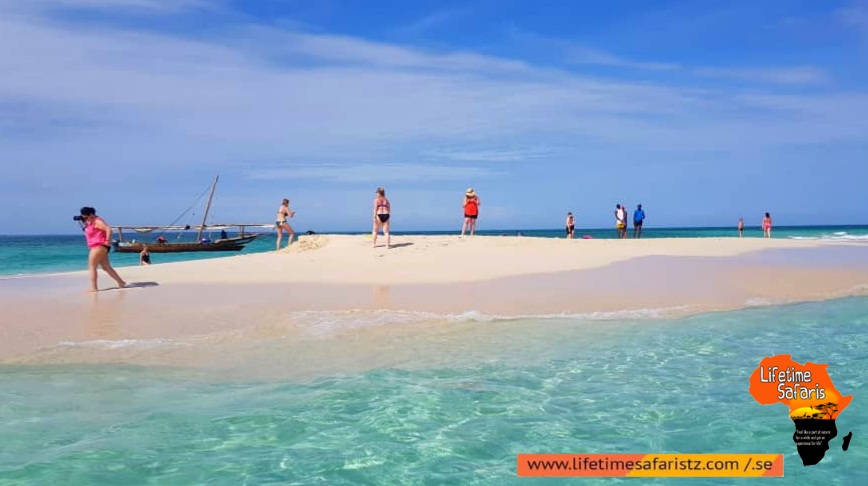 While the majority of Tanzania is acclaimed far and wide for its greenery, lavish and rich ecosystem and forests, then again, it is additionally known for being the home to pristine and clean beaches on the planet. So, if you plan to visit and not go to Zanzibar then you are sure to miss out one of the most exciting things. Zanzibar Beach Holidays are also one of the best romantic gateways.
Now you think why you choose Zanzibar, there are also having lots of best places in this world for relaxing & romantic gateways. As you know that every places having their own specifications and uniqueness. Here we mention exactly that, "9 Facts Why You Choose Zanzibar Beach Holidays For A Romantic & Relaxing Gateway!"
Hope that the above reasons inspire you to take a Tanzania Safari Tours vacation. Irrespective of your safari type whether, adventure, family, honeymoon or trekking adventure we at Lifetime Safari are more than happy to curate the perfect safari holiday for you so that you enjoy your tour. For more information, you can visit us @ lifetimesafaristz.com.